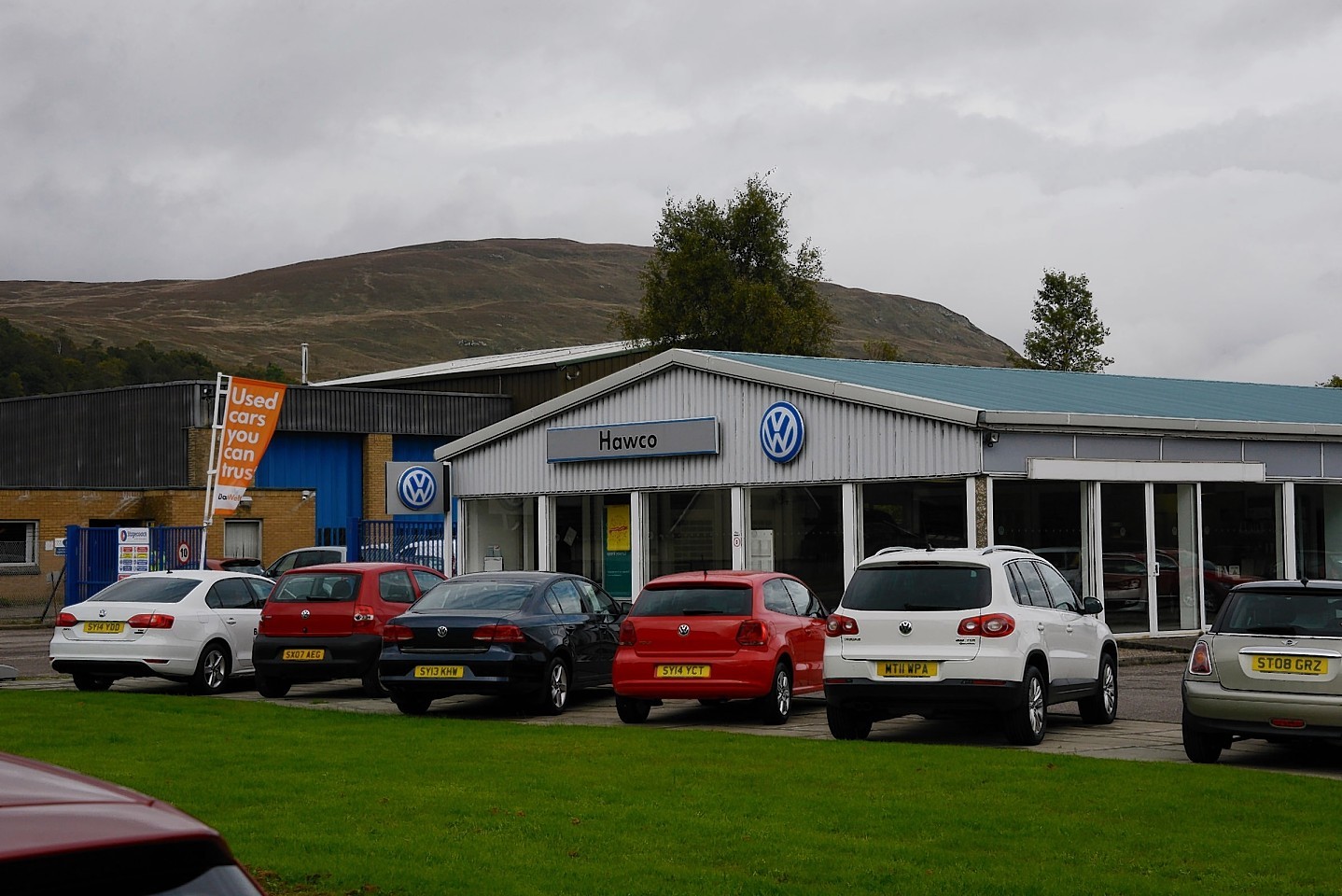 A north motor business has today confirmed that it is closing its VW dealership in Lochaber on Friday.
The Inverness-based Hawco Group said some of the six staff at Hawco Fort William on the Caol Industrial Estate were being made redundant, while others would maintain "a sales representation" in the area.
He was unable to say how many staff were losing their jobs at this stage.
Hawco Group marketing director Kevin Hawco said: "Very regrettably we have to confirm that we will be finishing operation at our Fort William site on Friday and there will unfortunately be a number of redundancies.
"This is not something we have done lightly. There has been a great deal of soul-searching, but we feel it is something that was inevitable.
"We have tried to continue for as long as possible, but changes to the standards we have to comply with to continue as a VW service centre and changes with the premises meant it was no longer viable for us to continue – in fact, it hasn't been viable for some time."
Mr Hawco also explained that the standards required for a VW service centre were the same regardless of the scale of the operation, so the Fort William premises had to meet the same standards as those in Inverness.The premises were rented and he said one of the factors that had led to the closure decision was that the owner wants to sell the property.
He said: "Some sales staff will continue to work for us, working remotely on behalf of our Inverness site.
"However, people will have to come to Inverness to get their cars serviced."
He added that they were in the final stages of consulting with staff so could not yet say how many staff were being made redundant and how many would continue working in the area in a sales capacity.
The group, which has been operating the dealership in the Lochaber town since 2002, also has premises in Elgin and Peterhead.
Caol Community Council chairman Sandy Watson said: "It is always disappointing to see any local business close, especially one that has been here for so long."
And Councillor Allan Henderson, Caol and Mallaig, was disappointed to hear it would mean people having to travel to Inverness to get their cars serviced.