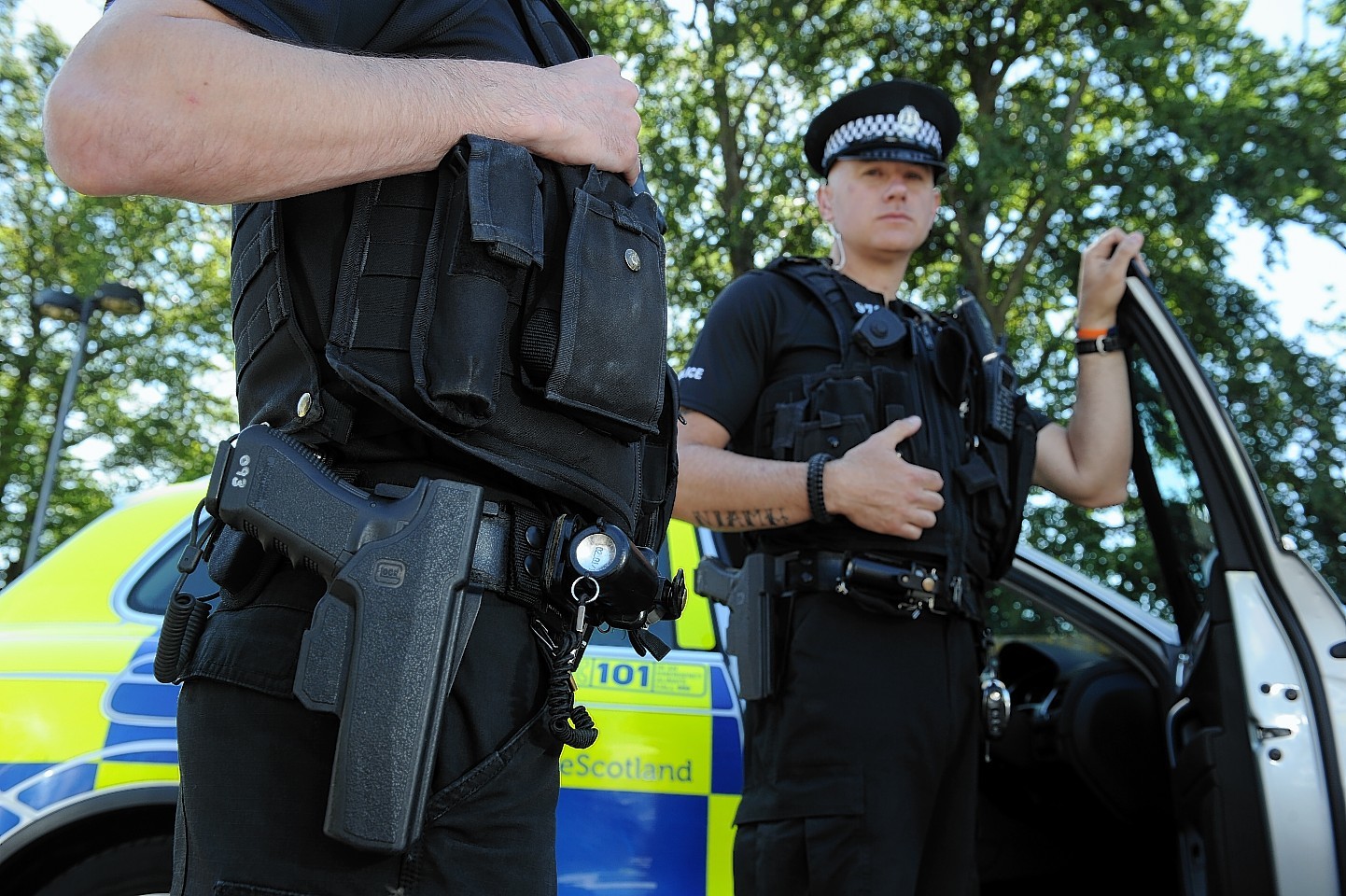 Scotland's top policeman has announced a U-turn on the armed police controversy.
Armed officers will only respond to certain serious incidents after a major review of the policy that has led to protest in the north.
Chief Constable Sir Stephen House has announced that armed officers will now only respond to firearms incidents or incidents where there is a threat to life.
Specialist officers will continue to carry pistols on their belts after a recommendation of the Armed Policing Monitoring Group.
The working group was set up to review the way sidearms are carried after concern was raised by the public and politicians.
The policy review was launched after politicians across the Highlands spoke out over the use of specialist armed officers on routine patrols.
One of the first politicians to speak out against the policy was former North Constabulary officer John Finnie MSP.
This morning he said: "I welcome the fact that Police Scotland has responded to legitimate public concerns about armed officers walking about our towns and villages, and changed their firearms policy.
"It is a great relief that armed police officers will no longer be seen on our streets dealing with routine police business as this was having a negative impact on community relations."
Deputy Chief Constable Iain Livingstone, crime and operational support, said: "Protecting the public and ensuring that all communities have the same access to specialist policing support, no matter where or when the need it is at the heart of this decision.
"We have balanced our overriding duty to keep people safe with consideration of the views expressed about the perception of armed officers supporting local policing activities.
"Having a small number of armed police officers available means we can retain our operational flexibility and ensure that more than 98% of our officers remain unarmed but we remain best placed to support the public when the need arises.
"The public would expect nothing less."