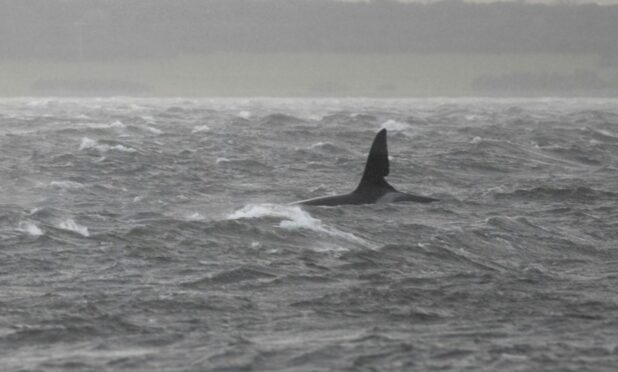 A pair of killer whales have been spotted off the north coast of Skye.
The orcas were seen from a fishing boat on Saturday and reported to the Hebridean Whale and Dolphin Trust.
Scotland is home to a number of resident and seasonal killer whale pods, including the two most famous members of the west coast community – John Coe and Aquarius.
The weekend's sighting is believed to be that of the pair.
A shark is suspected of biting a chunk out of the tail fluke of John Coe – the male orca can be identified by a notch on its dorsal fin.
Scotland's seas are now believed to be home to other resident – or semi-resident – groups of orcas. They visited by killer whales that arrive from Iceland each spring to raise young and to hunt.