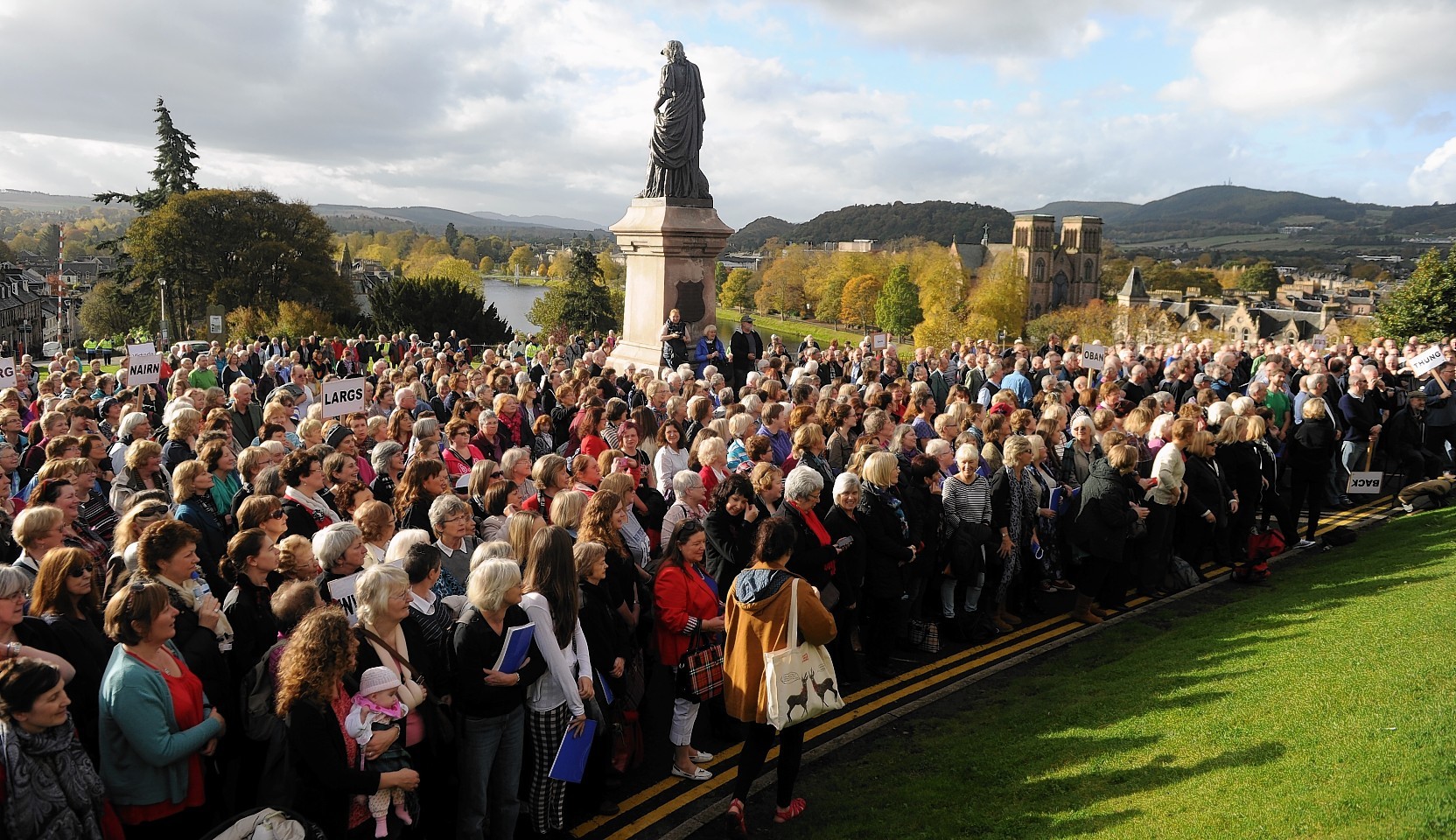 Visitors and locals have given this year's Highland Homecoming celebrations a seal of approval.
Tens of thousands of people visited Inverness, including more than 3,000 entrants who took part in 200 competitions at last month's Royal National Mod.
Meanwhile, shinty's Scottish Hydro Camanachd Cup attracted 5,000, while a total of almost 6,000 people saw the military tattoo, over three nights at Fort George.
Away from Inverness, organisers reported similar success.
Caithness Horizons Museum in Thurso celebrated Pictish and Norse heritage with the Year of Ancient Ancestors Festival.
Visitors from all over the world, including Paris, Berlin, Zurich, Madrid, Denmark, Sweden, Norway, Iceland, Australia, New Zealand and Singapore, were welcomed.
Angus Noble, chairman of Inverness and District Bed and Breakfast Association, said: "It was great to have so many extra events organised during the period of Highland Homecoming.
"From the World Sheep Dog Trials near Tain to the Royal National Mod and all its wonderful fringe events – visitors to Inverness, Loch Ness and the Highlands had plenty choice of events to attend and be entertained."
Bringing proceedings, and the year, to an end will be the Red Hot Highland Fling in Inverness, on Hogmanay.
Tourism Minister Fergus Ewing said: "It is evident how well the range of events have been received by locals and visitors alike with events drawing their biggest crowds in years and The Royal National Mod alone bringing in the region of £3million for the local economy."