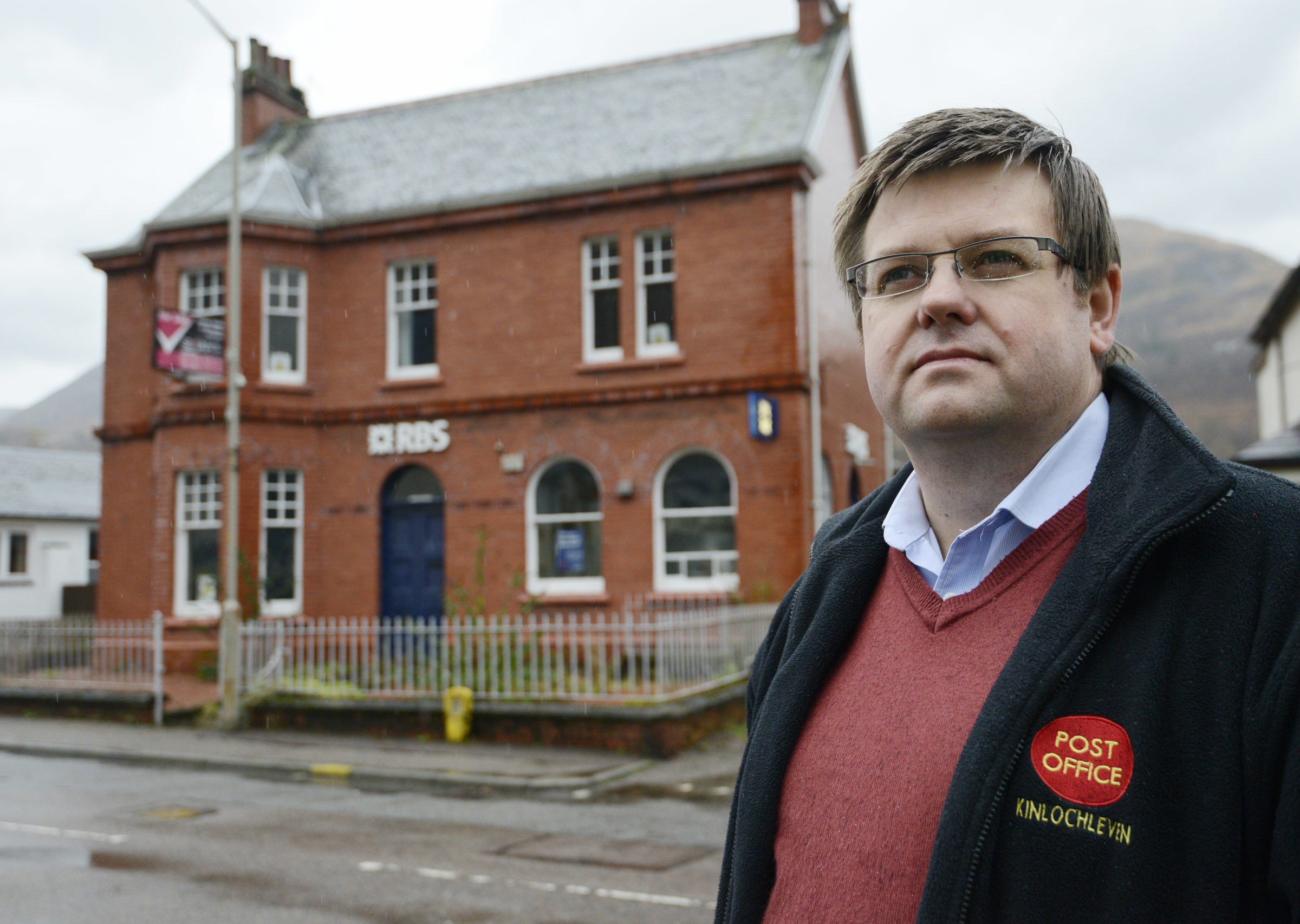 A leading bank has been accused of purposely reducing its hours at a Highland branch to give the company an excuse to close it.
RBS has announced that it will be shut its branch at Kinlochleven in Lochaber from February 5 next year.
And it has blamed the closure on "limited customer use" at the branch, which is only open for four hours a week on a Thursday afternoon.
However, Councillor Andrew Baxter, Fort William and Ardnamurchan, said RBS made closure inevitable when it cut the hours to just four hours per week.
He said: "I'm very disappointed, but not at all surprised that it's closing.
"When they went through the previous round of closures, they moved many branches, like Kinlochleven, down to a part-time branch.
"I was always suspicious that was so they could claim they were keeping village branches open while, in reality, they were reducing the hours to a level that it was inevitable that usage would drop, which would give them an excuse to close it."
Mr Baxter added that local people – especially older people who may not use internet banking – would be very disappointed to hear the branch was closing.
A spokeswoman for RBS said the Kinlochleven branch had always been open for only one day a week. Five years ago its opening hours were reduced to four days a week. It was previously open from 10am to 4pm, but closed for one hour for lunch.
She said: "Over our whole branch network there has been a 30% drop in branch transactions since 2010 as people do their banking where and when it is convenient for them, whilst online and mobile transactions have grown by over 200%.
"We expect these trends to continue."
She added that customers would be able to withdraw cash, check balances and make deposits free of charge at the village post office.
The two RBS staff employed in Kinlochleven will be redeployed to another branch.