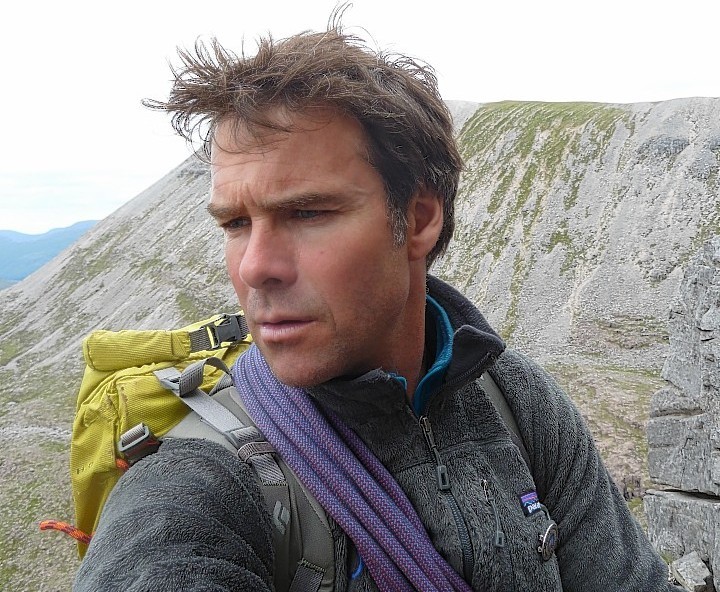 The new leader of the second busiest mountain rescue team in Scotland will be out of the country for about half of the year.
But he has argued it will not affect the Glencoe team's ability to respond to emergencies in the hills.
A new team structure has been introduced to ensure someone is always available to perform the leadership role.
Andy Nelson, who is taking over as team leader, is a self-employed mountain guide and qualified ski instructor.
He spends about six months of each year in the Glencoe area and the other six months in Europe, mainly in the Alps, or elsewhere in the world.
The 47-year-old, of Glencoe, has been a member of the mountain rescue team since 1990 and deputy leader since 2002.
He said that he questioned whether it was appropriate for him to take over the position when former leader John Grieve stood down.
He said: "We had a lot of discussion when John decided his tenure was drawing to a close as he approached the age of 70 as my work takes me out of the country.
"I told the team it didn't have to follow that just because I was deputy I should become the leader, but they all wanted me to do it.
"We had to put support in place to make it function and I now have two deputies so, when I'm away, they can take it in turns to lead."
The two deputy leaders are Lewis Harrop, who has been a team member for about 15 years, and Brian Bathurst, who is originally from Zimbabwe.
Both men live in Ballachulish.
The Glencoe team, which has 32 members including Mr Nelson and his deputies, is the second busiest in Scotland after the Lochaber team.
During last year, it carried out 73 call outs, which included nine deaths in the hills.
Although he is no longer team leader, Mr Grieve remains a member of the team and will still respond to call outs.
And Mr Nelson said he did not intend to make any major alterations to the way the team operated.
He said: "I'd just like to carry on as best I can with the job that John has done for 20 odd years.
"There's no big changes planned, but we might use a bit more IT equipment to help locate casualties."