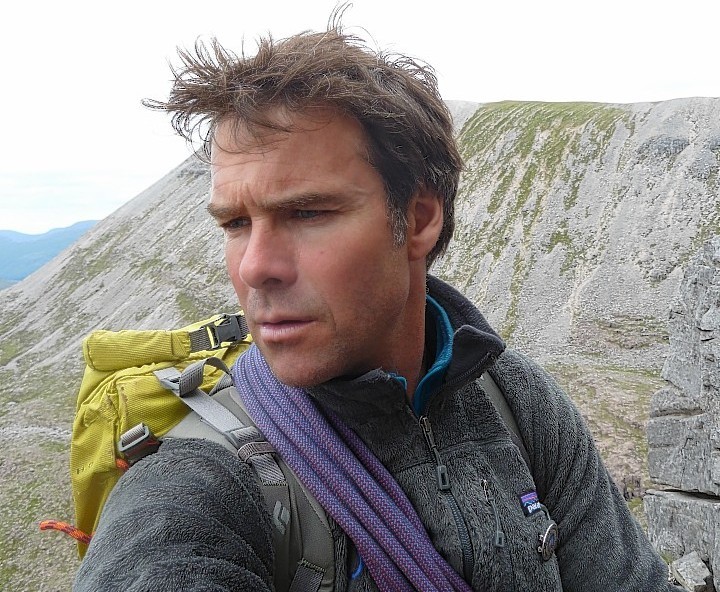 The new leader of Glencoe Mountain Rescue Team likened being a member of the team to a marriage.
Andy Nelson, 47, who is married with three children, said he felt quite flattered when he was originally asked to join it.
Mr Nelson, of Glencoe, explained that people do not apply to join, they are invited to do so by existing team members, who feel they have the necessary experience and something to offer.
He said: "Initially, I saw it as an opportunity to learn from people who knew Glencoe intimately, to experience a different facet of mountain adventure and to help people.
"Over the years, it's almost like a marriage. You become so much a part of the team as there's a very strong bond between team members.
"It's probably similar to a small group in a fighting situation in the armed forces – you go into adversity together and come out of it in one piece at the end.
"At times it's terrifying, at times it's cold and unpleasant, but at the same time it's weirdly satisfying and good fun."
Mr Nelson added that no one ever really got used to casualties dying and said the only way to handle it was to try to detach themselves from the person and get on with doing the job.
He said: "Everyone in the team deals with it differently and, unfortunately, our families bear the brunt of some of it.
"One of the things that really helps is going to the pub afterwards and getting it off our chests.
"People sometimes donate money for a 'pint for the team' and it helps a lot."