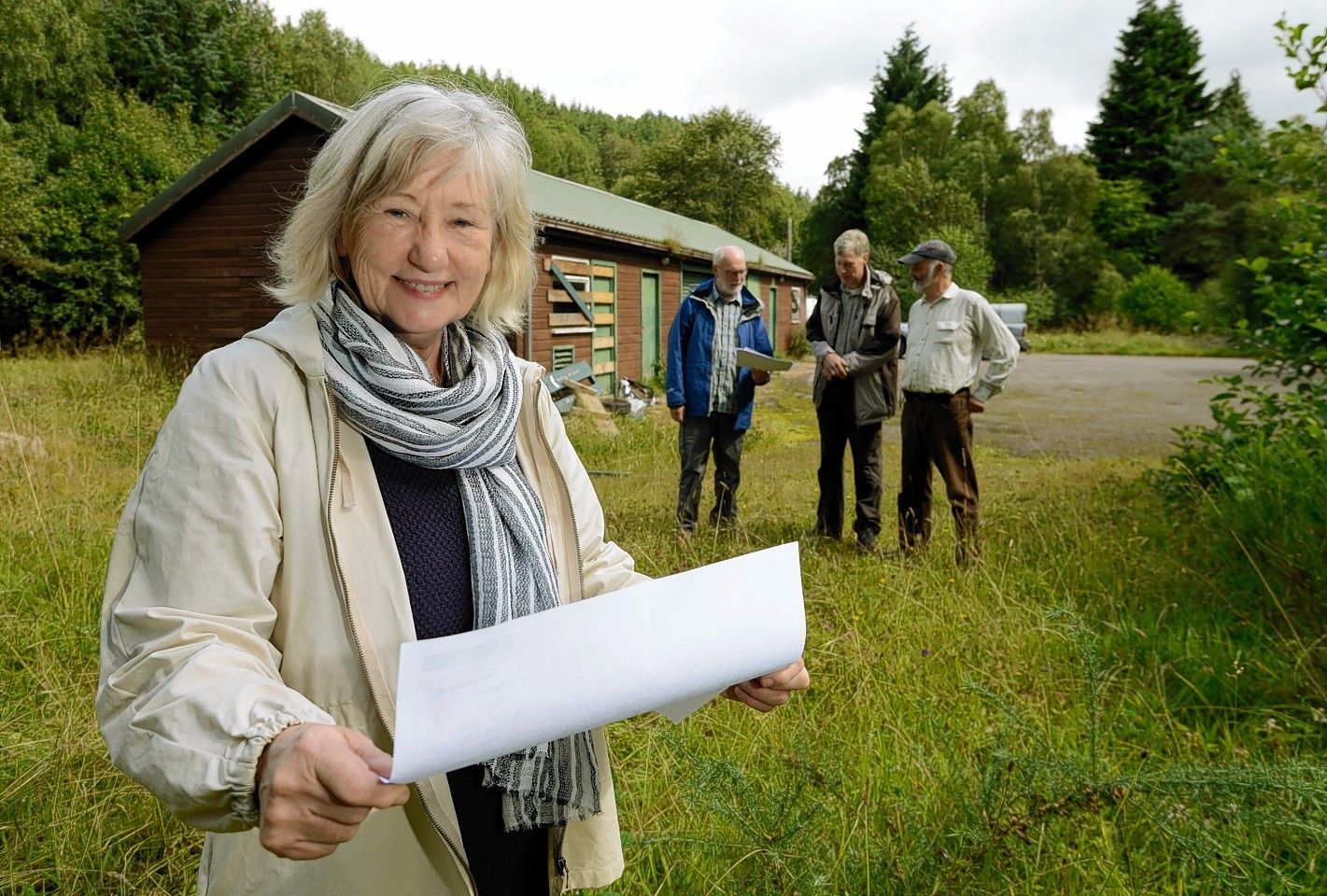 A Highland community has reached a major milestone in its efforts to buy 74 acres of woodland that could help boost the local economy and create jobs.
Earlier this year, Glengarry Community Woodland steering group balloted people living in the Invergarry area of Lochaber on purchasing the Old Forest Depot and woodland, near the village hall, on the A87 Invergarry-Kyle road.
An overwhelming majority of those who returned their ballot papers supported the community buy-out of the land, which Forestry Commission Scotland (FCS) is offering the community under its land scheme.
And the community has now heard that the National Forest Land Scheme made a positive recommendation to the Director of FCS that it should be given 18 months to come up with the £200,000 needed to purchase the woodland and depot.
Steering group secretary, Grace Grant, said: "We are just so exited and amazed that all the effort put in by the steering group has paid off.
"It's a lot of money, but we are determined to do whatever we can to achieve this goal."
She added that Highlands and Islands Enterprise had agreed to fund 70% of the cost of employing consultants to provide advise on a feasibility study and business plan.
"We have also applied to FCS Community Fund and hope to get a grant from them to help with this," said Mrs Grant.
She said the community had come up with lots of ideas for the land, such as craft units, woodland classrooms, forest walks and wood for local fuel, which would be used as "a springboard" for the project.
The group is also setting up a community development organisation, which will be a company limited by guarantee with charitable status.
Mrs Grant said: "It will be run by the community and for the community so any money made will be used for continuing projects.
"It will be free to join and everyone in our community council area can become a member."
The steering group will be providing information on the project at Invergarry's yearly craft fair, which will be held in the community centre on Saturday.
There will also be a question and answer session in the hall on December 3.