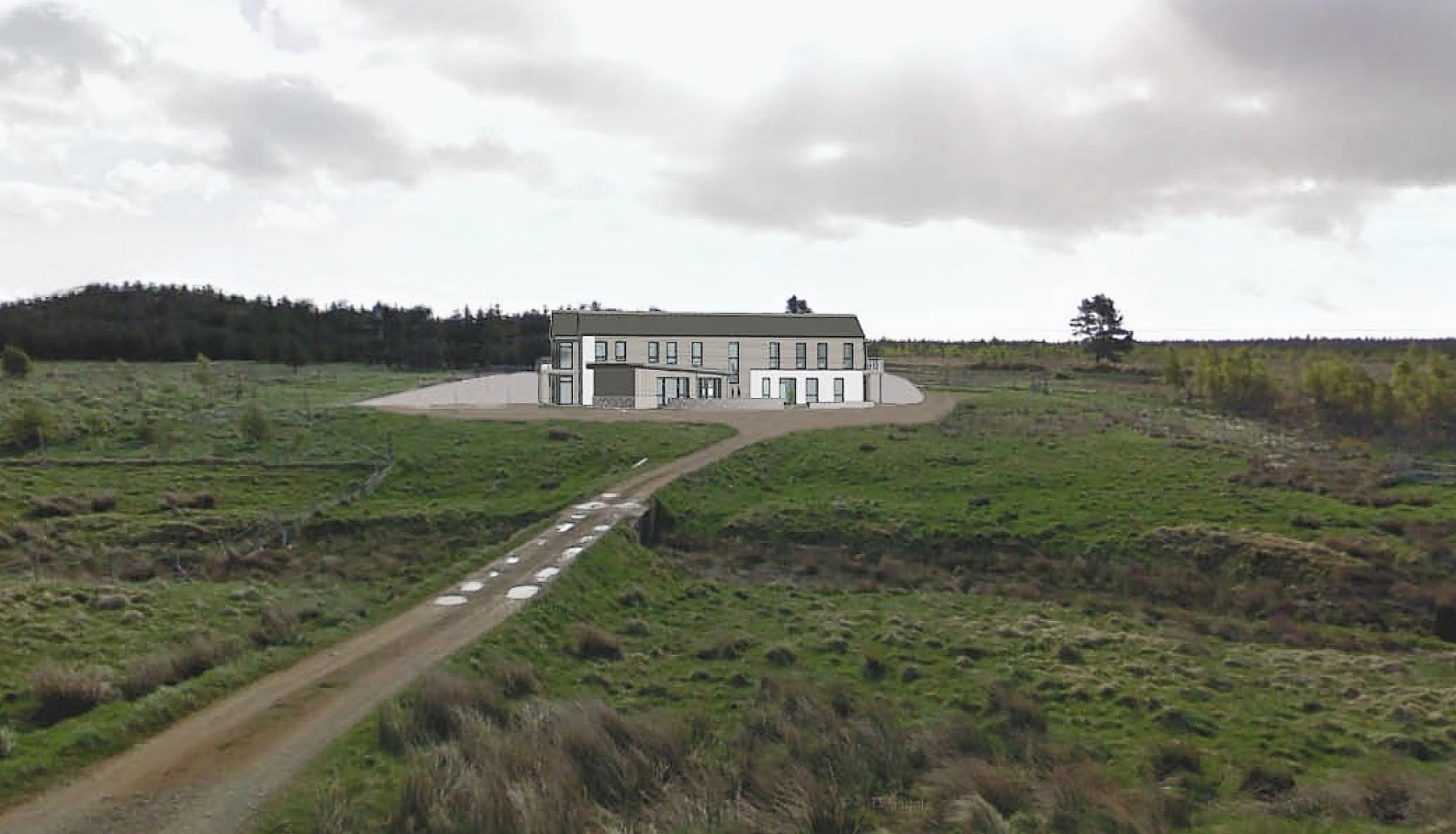 A conservation charity is on the hunt for a contractor to build a controversial bird centre on the largest peat bog in Europe.
The Royal Society for the Protection of Birds (RSPB) new £1.2million field centre will be constructed at Forsinard in Sutherland.
The location is in the heart of the Flow Country, considered to be the largest and most intact area of blanket bog in Europe and possibly the world.
As part of a £9.6million scheme, the RSPB is building a research and visitor centre and observation tower on the wetlands.
The field centre will be located between the existing railway line and the A897 single track road between Helmsdale and Halladale Bridge.
It will include accommodation for volunteers doing conservation habitat work and visiting staff and students studying the peatlands.
There will also be a basic field laboratory for monitoring and research studies on the peatlands, as well as new office and education space.
There is currently no wet weather provision or classroom space for school groups visiting the reserve, nor a general space for community activities or programmes.
The tender document states: "In addition to the construction of the new field centre building the demolition of a bungalow and the upgrading of the access track and existing bridge will be included for."
The deadline for tenders is December 4, and the charity hopes to award the contract in February next year.
The plans have angered Forsinard residents, who believe the proposed modern building would be a "monstrosity" in an area of outstanding natural beauty and say a disused local hotel should be used instead.
Conservationist Professor David Bellamy backed opponents of the project and accused the charity of causing "carnage" in one of the country's most remote areas of wilderness.
Locals launched a Forsinard Says No campaign to help win wider support.
The peatland covers about 1,500 square miles of land.
It is a breeding ground for many birds, including greenshank, dunlin, merlin and golden plover.
The RSPB, which already runs a nature reserve at Forsinard, was given planning permission by Highland Council for the new centre.