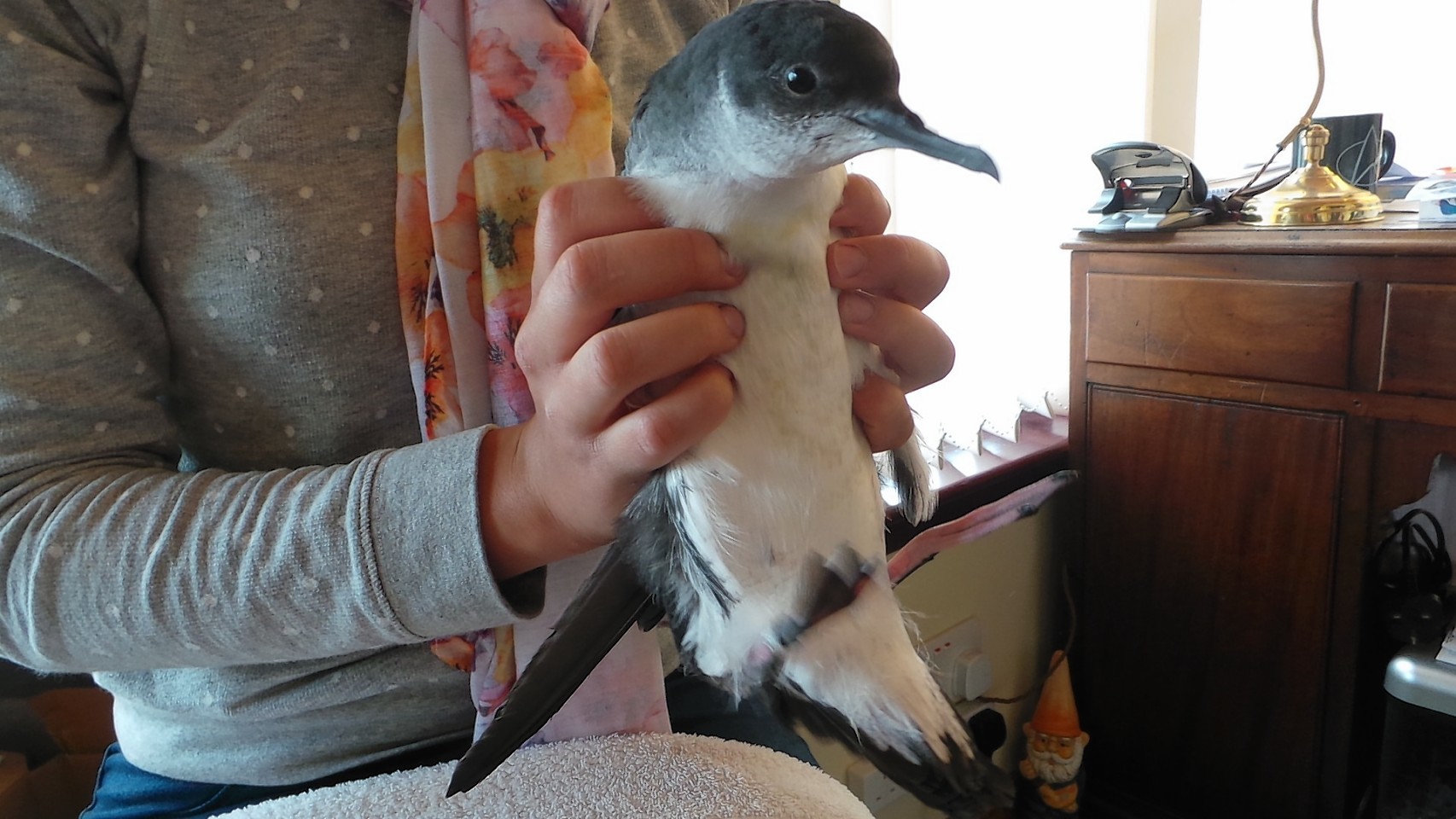 Tough little birds have been crash landing in a west Highland village as they start their massive migration to South America.
But the confused Manx shearwater have been given a helping hand on their journey by two Anglia Ruskin University students.
Life Sciences students Martyna Syposz and Filipa Goncalves have been assisting local volunteers in rescuing Manx shearwaters and sending them on their way.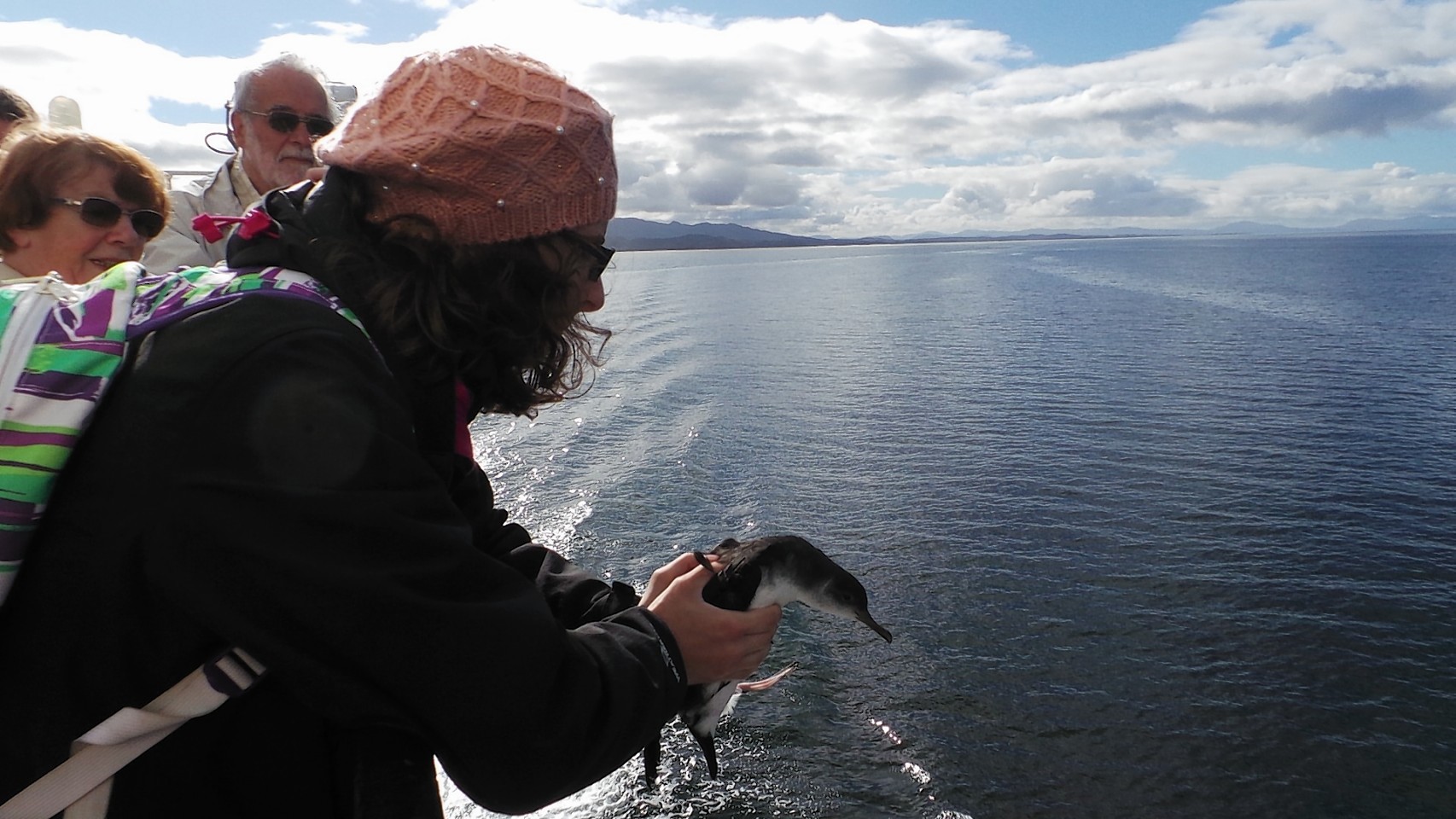 Mallaig, a small port on the west coast of Scotland, is just 18 miles from the island of Rum, which hosts the second largest colony of Manx shearwaters in the world.
The birds migrate thousands of miles from Rum to South America each autumn, but some disorientated juveniles don't make it any further than the mainland.
One theory is that young birds are blown in the direction of Mallaig due to their inexperience in the air, and are then confused by light pollution. The seabirds start to circuit above the buildings, become fatigued and eventually crash.
Martyna said: "Due to their physiology, unlike most other species of birds Manx shearwaters are not able to take off very easily from a flat surface.
"They have long wings and because their legs are positioned towards the back of their body, they also find walking difficult. That's why volunteers are needed to rescue them."
Fellow student Filipa said: "We searched for them every night, caught them and kept them safe until we could release them.
"The final stage was done early in the morning. We released the birds from the Caledonian MacBrayne ferry, which is a good high spot to help them fly and also avoid predation by gulls, and wished them a safe journey to the South Atlantic."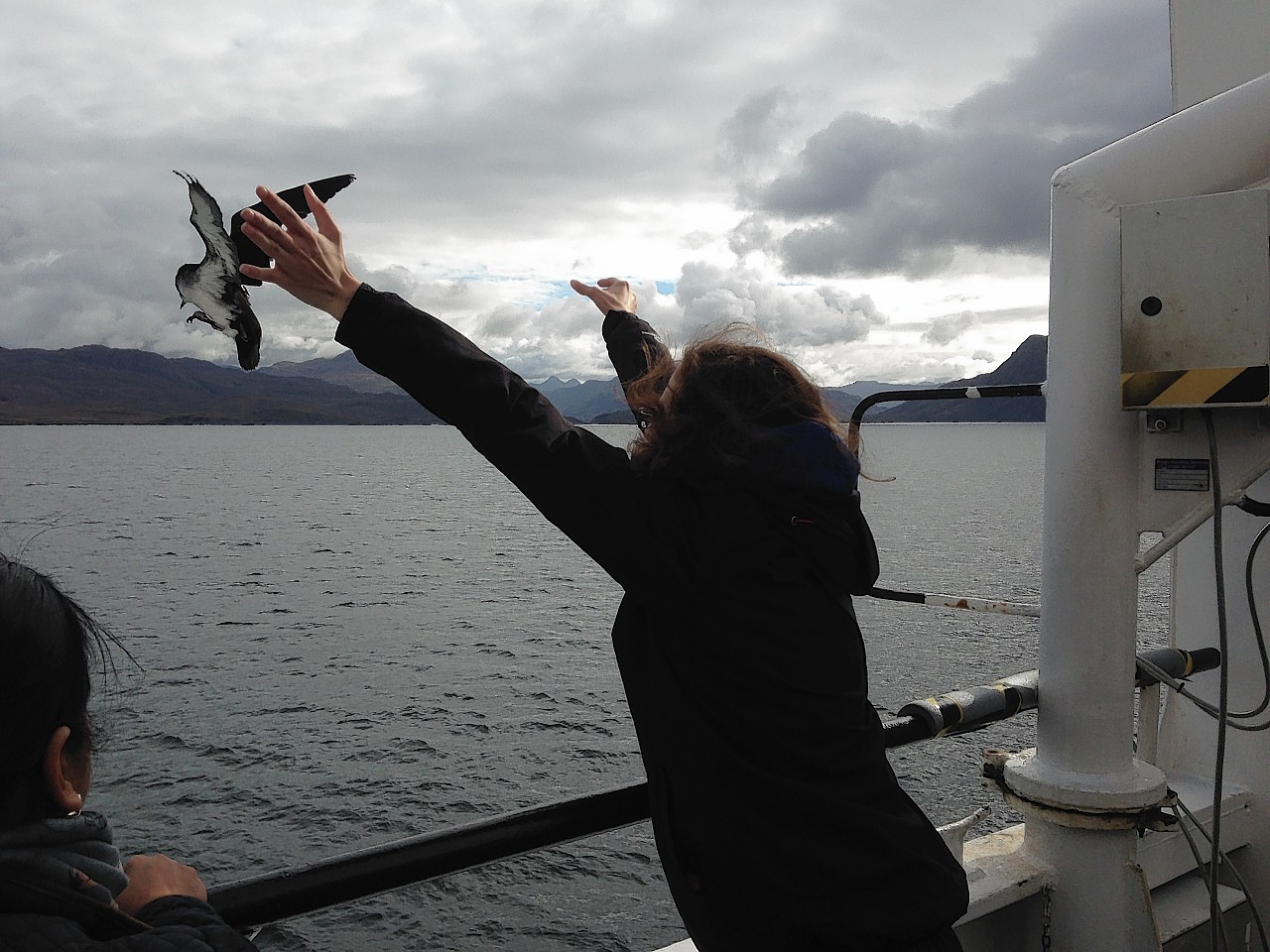 The students heard about the local volunteer project – run by Martin Carty – thanks to Anglia Ruskin's links with the area. The Life Sciences department has been taking field trips to Rum every year since 2001.
Dr Peter Brown, senior lecturer in Zoology at Anglia Ruskin, said: "In Life Sciences we really try to encourage students to get some practical experience to complement their studies.
"Projects such as the Manx shearwater rescue programme in Mallaig gave Martyna and Filipa the opportunity to experience the birds literally hands-on, in a beautiful part of Britain.
"Their efforts in helping to save these rare seabirds were greatly appreciated by Martin. North west Scotland is a wonderful area for wildlife, with important populations of Manx shearwater and other seabirds, eagles and otters."