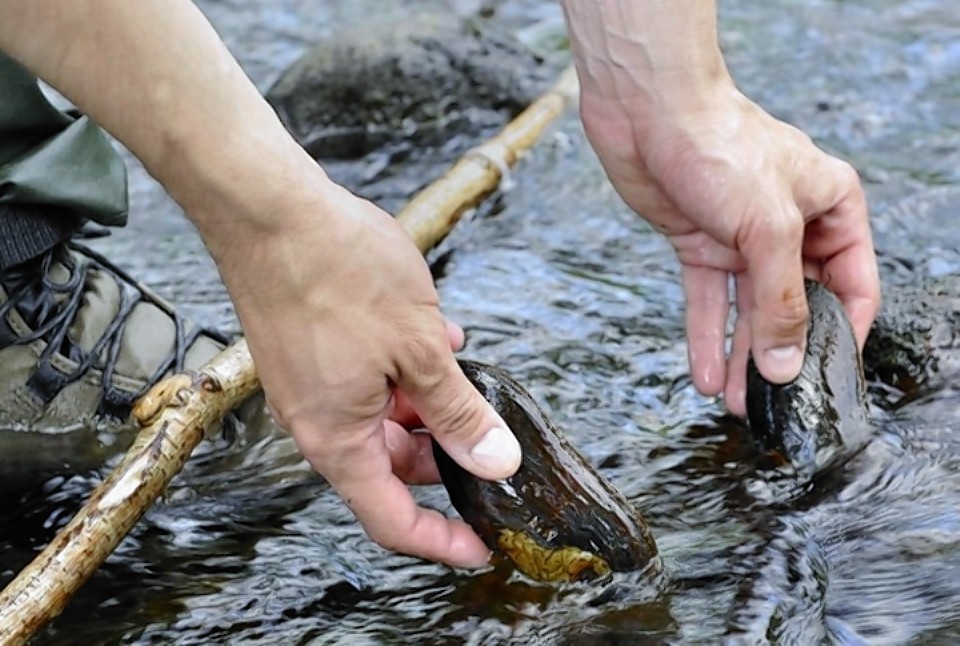 Work is underway to create better conditions for freshwater pearl mussels following a dramatic decline of the species in a key Highland river.
A recent survey found a 50% fall in the internationally important species. The downward trend is blamed on poor water quality, the water crowfoot plant, fluctuating water levels and wildlife crime.
Scottish Natural Heritage (SNH), the Scottish Environment Protection Agency (Sepa) and Cairngorms National Park Authority (CNPA) have joined together to try and save the species on the River Spey.
Work is underway to identify suitable water quality and flow targets that will support conservation objectives has begun.
It is expected that suitable targets will be included in the second Scotland River Basin Management Plan due to be published in 2015.
Other work includes a trial by the Spey Fishery Board to find a means of managing water crowfoot, an aquatic member of the buttercup family that grows in mats on the water surface.
Iain Sime, SNH's freshwater and wetlands group manager, said the work will help better understand some of the issues, particularly that of water quality.
"It is very disappointing to see this effect on the freshwater pearl mussels," he said.
"They are globally rare and an extremely valuable indicator of water quality – their presence at any level means we have water that is of benefit to people, plants and species.
"But what is important is that we are working towards a resolution. All three organisations are throwing their collective weight behind this work."
Hamish Trench, CNPA's director of conservation, said: "The River Spey is hugely important for people and nature so the decline in freshwater pearl mussel is particularly disappointing."