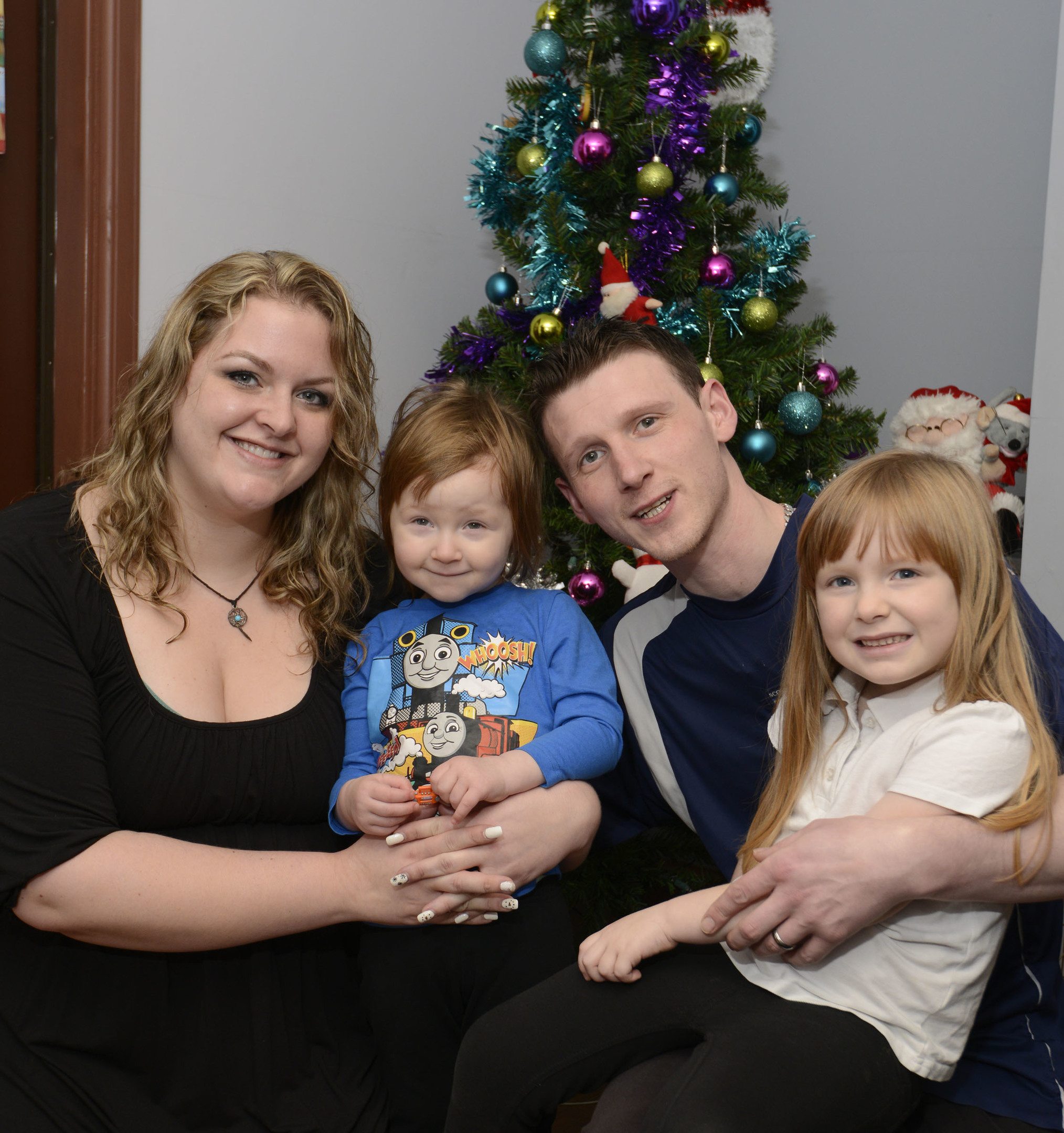 A Highland family-of-four who faced being split up at Christmas will get to spend the festive season together after all.
Three weeks ago Martin McGuire and his American fiancee Mary Beard were told she and her five-year-old daughter from a previous relationship had just 14 days to leave the UK.
But the family applied to appeal the decision that Miss Beard, 27, and Brianna should be "removed from the country" and are awaiting a response from the Home Office. This has delayed their departure – at least until after Christmas.
The couple, their daughter, Molly, 2, who has a British passport, and Brianna live in Spean Bridge, where Brianna attends school.
Mr McGuire, 29, who works in a local shop, said: "It's just a nightmare. We can't make any plans as we could get a letter any day saying they have to go, but at least we've got Christmas together now.
"We have put up the tree and decorations because even if the letter about the appeal comes, they would still have 14 days so would be here for Christmas Day and Boxing Day."
The couple met online about four years ago and, after being penpals for about six months, Mr McGuire travelled out to Kansas City, Missouri, to visit Miss Beard in October 2010.
Miss Beard came to the UK two years ago for six months on a visitor's visa then returned in November of the same year on another tourist visa.
Lawyers advised her she could apply for permanent residence once in this country, but this was refused.
A subsequent appeal was turned down and they received the letter saying she and Brianna had to leave the country within 14 days.
Mr McGuire said: "I just don't get why they are refusing them permission to stay."
He said one of the reasons Miss Beard was not allowed to stay was because he had family in Scotland, who would be able to help look after Molly.
However, he said this would not be possible and he would have to give up his job to care for the two-year-old if her mother and half sister were sent away.
Miss Beard said: "It's horrible that it's still hanging over us, but lovely that we can have Christmas together. I'm very glad we will be here, but it has put the dampers on the whole holiday spirit.
"I just want to stay with my family. I want to do it by the book and make it completely legal."
A Home Office spokesman said: "The decision to refuse Ms Beard a residence card has been supported by the courts.
"The burden of proof is on the individual to provide the required evidence to support their application."