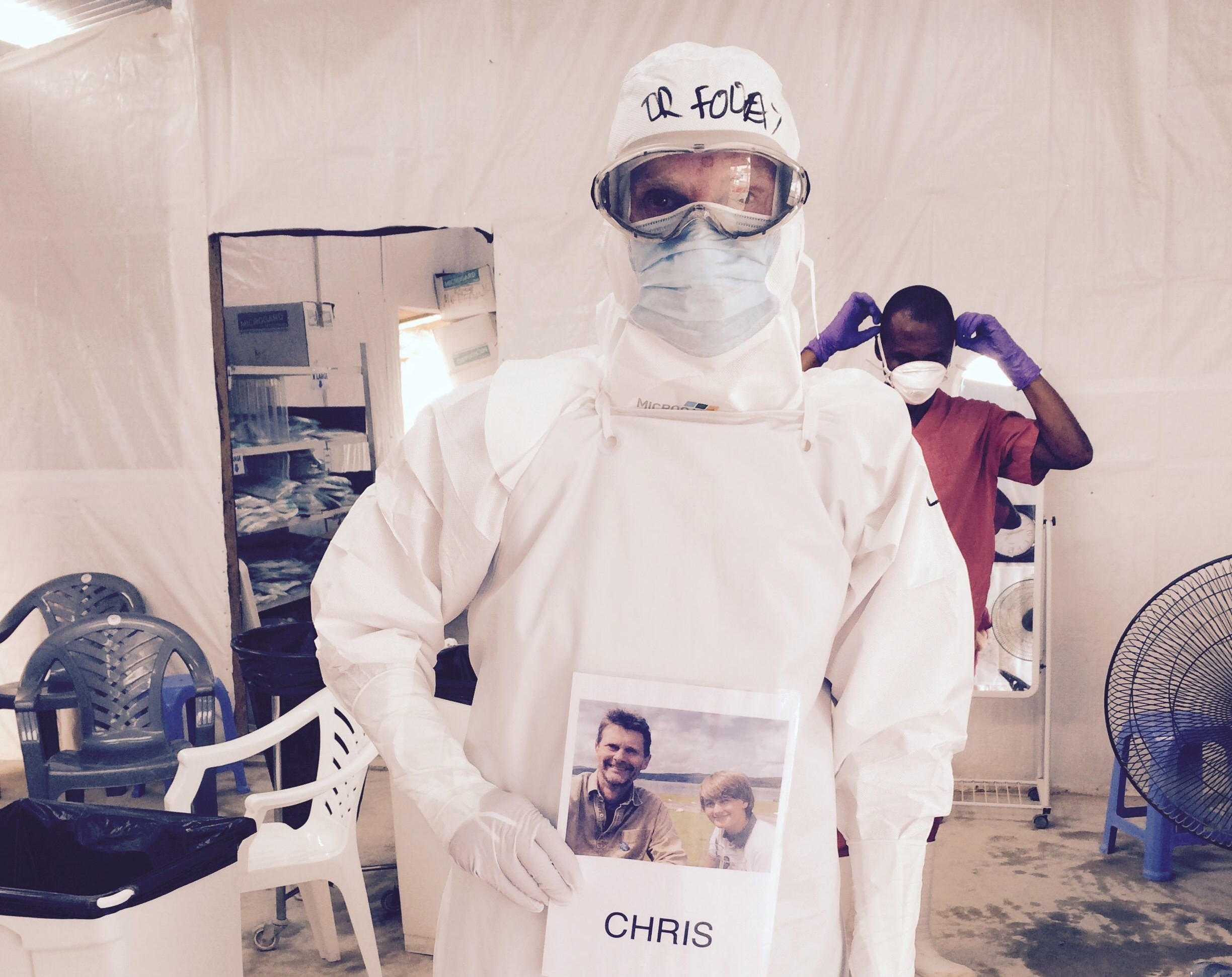 A Highland doctor who gave up Christmas with his family to help fight the deadly Ebola virus has revealed there is hope amid the harrowing work and heartbreak.
While most people will be donning their festive jumpers and relaxing over the next couple of weeks, Chris Mair will spend much of his time wearing a full-body protection suit, trying to save youngsters from death – and hoping he can avoid infection.
The 60-year-old felt compelled to leave Creich Surgery at Bonar Bridge in Sutherland and travel to Sierre Leone to work in a Save the Children treatment centre in Kerry Town where he is in charge of the children's ward.
The GP has spent a month on the mercy mission, and will still be there over Christmas.
Dr Mair said: "Each patient has a slightly different story, but they're equally tragic and heart-rending.
"It is impossible not to get upset on occasions."
He explained that the work had been "harrowing" at times, because few children under the age of five survive, and those aged under two always seem to succumb.
But he also said there was some hope and added: "This week we are starting to break this cycle, with a four-year-old surviving and yesterday a two-year-old boy went home."
He added that he was well aware of the risks, but after discussing it with his family, he was convinced he was doing the right thing.
Dr Mair said he decided he simply could not sit back and do nothing to help in what has become a major humanitarian crisis.
The facility he is working in is run by Save the Children and has been set up close to Freetown, the capital of Sierre Leone.
The dangers of the disease became all too apparent when another medic became infected with the virus shortly before Dr Mair's arrival.
He said: "It has been a whirlwind time and we are well settled into the work at Kerry Town.
"The facility was trumpeted just prior to our departure but unfortunately suffered an early problem when a Cuban doctor became infected.
"On the same site is a separate military facility which has been hugely helpful in tackling the issue which led to that incident.
"Procedures are more robust and the unit in the last week has increased its capability from 20 to 40 quite comfortably.
"Most of us come in on days off to train new staff, see patients and stock the cupboards."
Dr Mair has been able to keep in touch with his wife Janet, who is also a GP at Bonar Bridge, and his children, Tom, 23, Cat, 21 and Andy, 15, by video phone.
Dr Mair's wife Janet said: "It has been difficult for him at times, obviously, but he is a very calm person and is cool-headed under pressure.
"I am very proud of him."
Dr Mair is scheduled to return home between Christmas and new year.