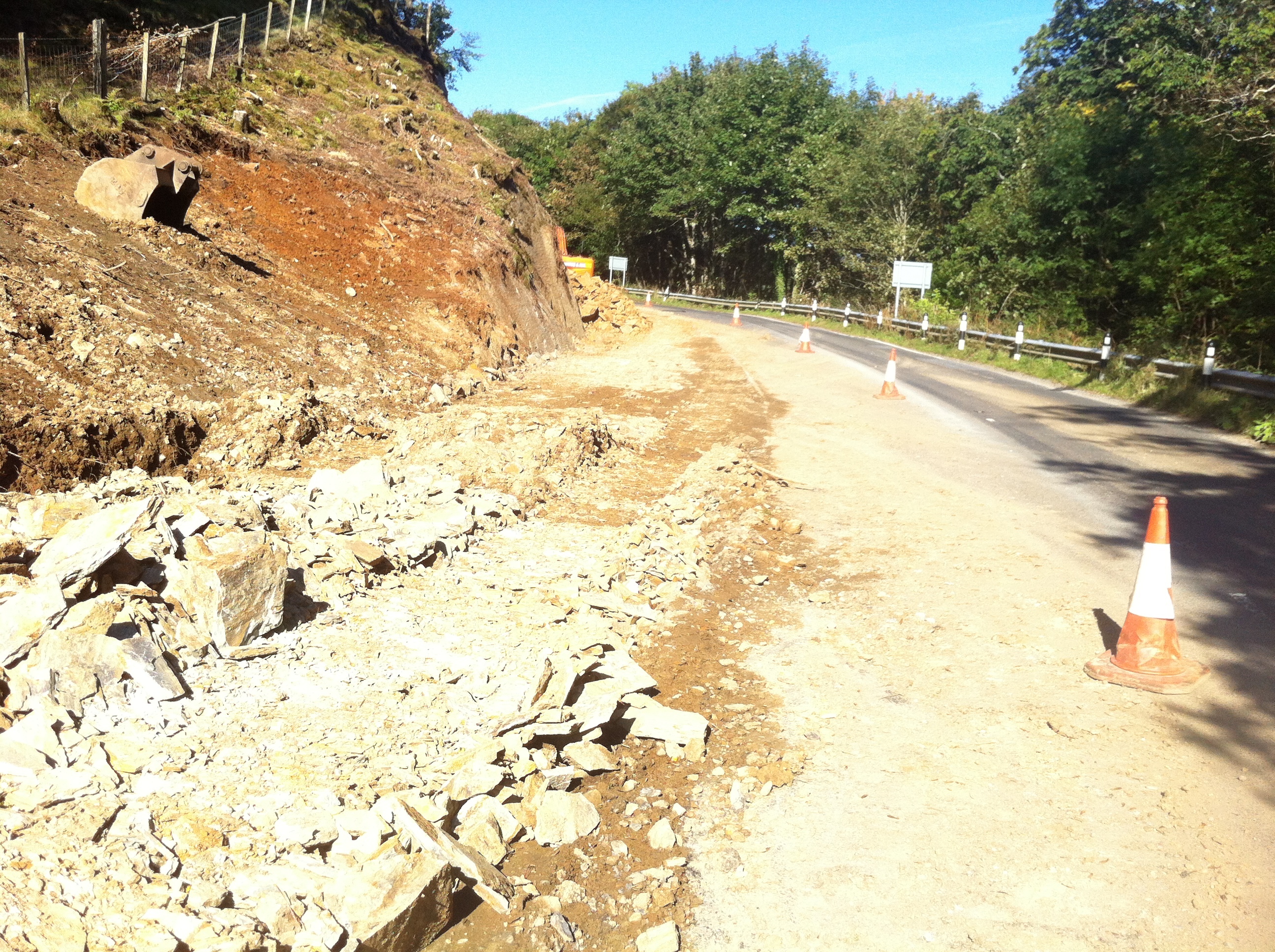 A £23million investment in the roads of Argyll and Bute has been hailed as a "huge success".
The three-year project by the local authority is near completion, with more than a third of the council's "A" class roads having been upgraded.
Jim Smith, head of roads and amenity services, said: "The roads reconstruction programme has been a huge success, seeing a marked improvement to the condition of our road network.
"Our road infrastructure is absolutely vital, keeping our communities connected as well as conveying the vast majority of our visitors and the freight that is crucial to supporting our economy.
"Before this huge investment our roads had been on a pretty sharp decline. I am pleased to see that alarming slide arrested and the curve now moving upwards.
In February 2012 the council decided to invest £21million in road reconstruction over the three financial years to April 2015, with some further funding from the Scottish Government taking the total package up to the £23million mark.
The work has involved a mix of resurfacing, patching, surface dressing and in-situ surface recycling throughout the council area.
Alongside the engineering work to the road itself council workers have also cleared surrounding scrub, carried out ditching and drainage work and improved sight lines.
There are now more roads in the Argyll and Bute network classified by the Society of Chief Officers of Transportation in Scotland (SCOTS) as being in good (green) condition, and fewer roads in the at risk (red) condition.
Almost 90% of the area's strategically vital "A" roads are now regarded as being in a good or fair condition.
By the end of the programme the council will have upgraded almost 360 miles of road, or 25% of the total network.
More than a third of Argyll's "A" roads have been upgraded so far including the A816 Oban-Lochgilphead route.
The programme will continue into a fourth year, with works worth about £5million being carried out.