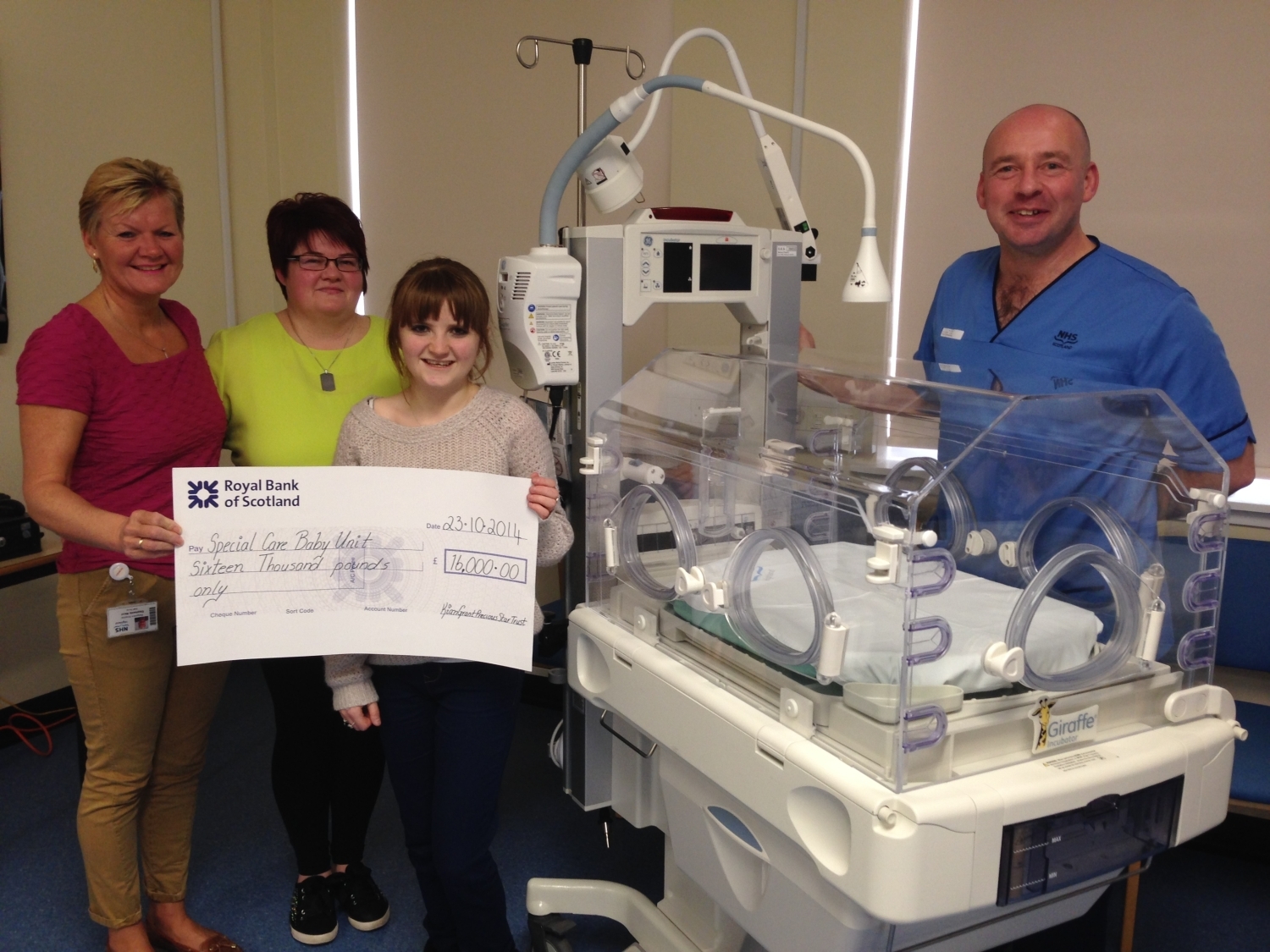 The memory of a young boy was honoured as the Kian Grant Precious Star Memorial Trust donated £16,000 to the special care baby unit (SCBU) at Raigmore Hospital in Inverness.
Kian, who died in October 2011 aged just 10 weeks, was cared for at the unit in the unit after he was born three months premature.
The memorial trust was set up by his family, who are from Wick, in May 2013.
Kian's mum Hayley explained that it originally started when she began making crochet hats and selling them, and it took off from there.
She said: "I am delighted that we've been able to do this for the unit as a thank you for everything they did for Kian and us as a family.
"The response from the people of Caithness has been overwhelming in helping us to raise this amount. They've been brilliant.
"How can you thank everyone? It's been individuals, families, organisations, local schools and businesses, the list goes on and on. It's just fantastic and I am delighted that we're able to do this for the unit."
The money is going towards specialist equipment.
Alison Maclean, senior charge nurse for SCBU, said: "This is an amazing amount that has been raised and my heartfelt thanks go to the Grant family and everyone else who has helped raise this amount.
"The generosity of everyone involved is very much appreciated by us all and families from across the Highland will benefit from this kind gesture."