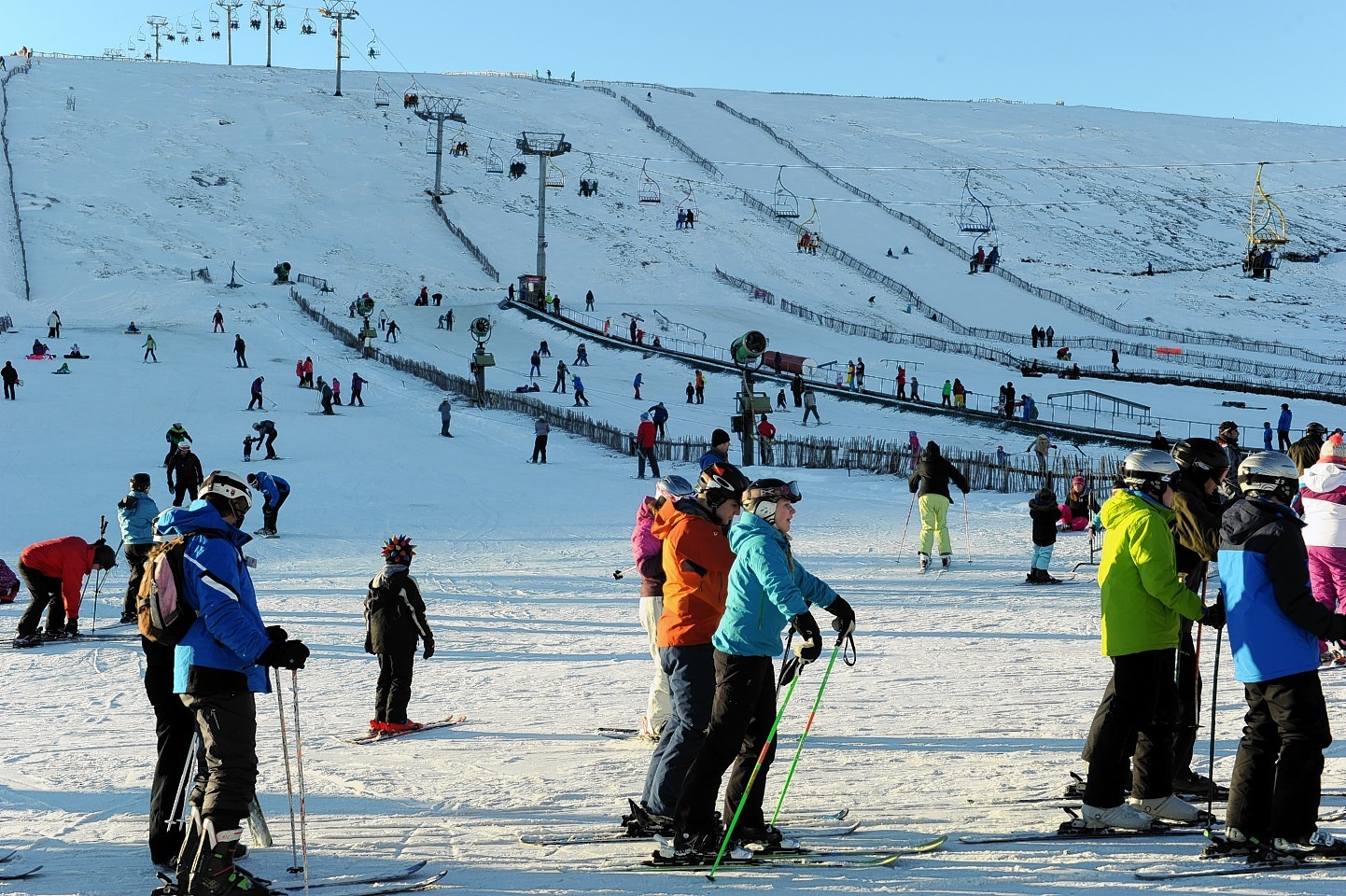 A climber was injured in an avalanche this afternoon as near perfect winter conditions attracted thousands of outdoor enthusiasts to the hills.
A land and air search was launched after the man in his 40s was hurt in the Liathach area of Glen Torridon in the west Highlands at around 2.30pm.
Torridon Mountain Rescue Team, the Stornoway Coastguard helicopter and an RAF Lossiemouth helicopter were called out to pluck the mountaineer to safety.
An RAF search and rescue spokesman said: "Stornoway Coastguard helicopter flew members of the mountain rescue team to the scene.
"Then because of failing light they asked if Rescue 137 from RAF Lossiemouth could take over.
"If an extraction by helicopter is required, that will be done by Rescue 137."
Elsewhere, more than 5,000 people turned out to make the most of the alpine conditions at four of Scotland's five wintersport resorts.
Bright sunshine, plenty of snow and a sharp frost created perfect skiing terrain at CairnGorm Mountain, the Lecht, Glencoe Mountain Resort and Nevis Range.
Car parks filled rapidly at all four venues with long queues forming at ticket offices and for lifts.
CairnGorm Mountain was so busy that it reached capacity and stopped selling ski passes and tickets for the funicular railway as early as 9.30am.
Bosses are hoping for another busy day tomorrow.
Ross Coulter of CairnGorm Mountain said the funicular and three lifts were open and about 1,300 people were out on the slopes.
"We have been very, very busy and had to stop selling tickets at about 9.30am," he said.
"This was due to us reaching a safe capacity for the terrain we had open."
James McIntosh, operations director at the Lecht, Strathdon, said there were more than 2,000 people on the hill.
He said: "We had sunshine, frost and light winds – perfect conditions.
"The car parks were full from about 2pm, but we didn't have to turn anyone away.
"Everyone has had a great time and we're expecting much the same on Tuesday."
Angela Dingwall, resort manager at Glencoe Mountain Resort in Lochaber, said there were more than 850 skiers and almost 300 more people using the chairlift.
She said: "It has been a beautiful day with blue skies and sunshine.
"All the lower and middle slopes were open and we've got good cover. At the top, we only had the main basin and the spring run as the rest had been wind scoured."
Heather Negus, of Nevis Range, near Fort William, said about 1,300 people were out on the hill, including about 700 skiers.
She said: "We've had a beautiful sunny day with clear blue skies, and we had six lifts open, including the gondola.
"The main skiing has been on the upper mountain and we're looking forward to more snow."
The Glenshee Ski Centre at Cairnwell was not open for skiing yesterday, but a spokeswoman said about 200 people were out sledging.