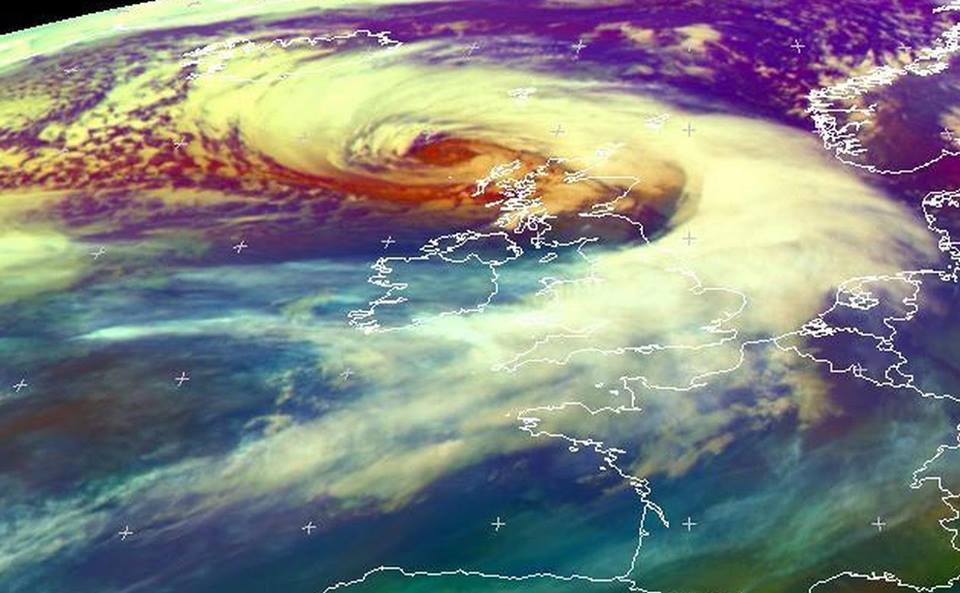 Record breaking winds caused a day of disruption in the north – with further bad weather expected this weekend.
Wind speeds topped 140mph at the summit of Cairn Gorm at the height of the storm.
A gust was recorded at Stornoway Airport of 113mph, equalling a record set in 1962.
Ferries and trains were cancelled and hundreds of schools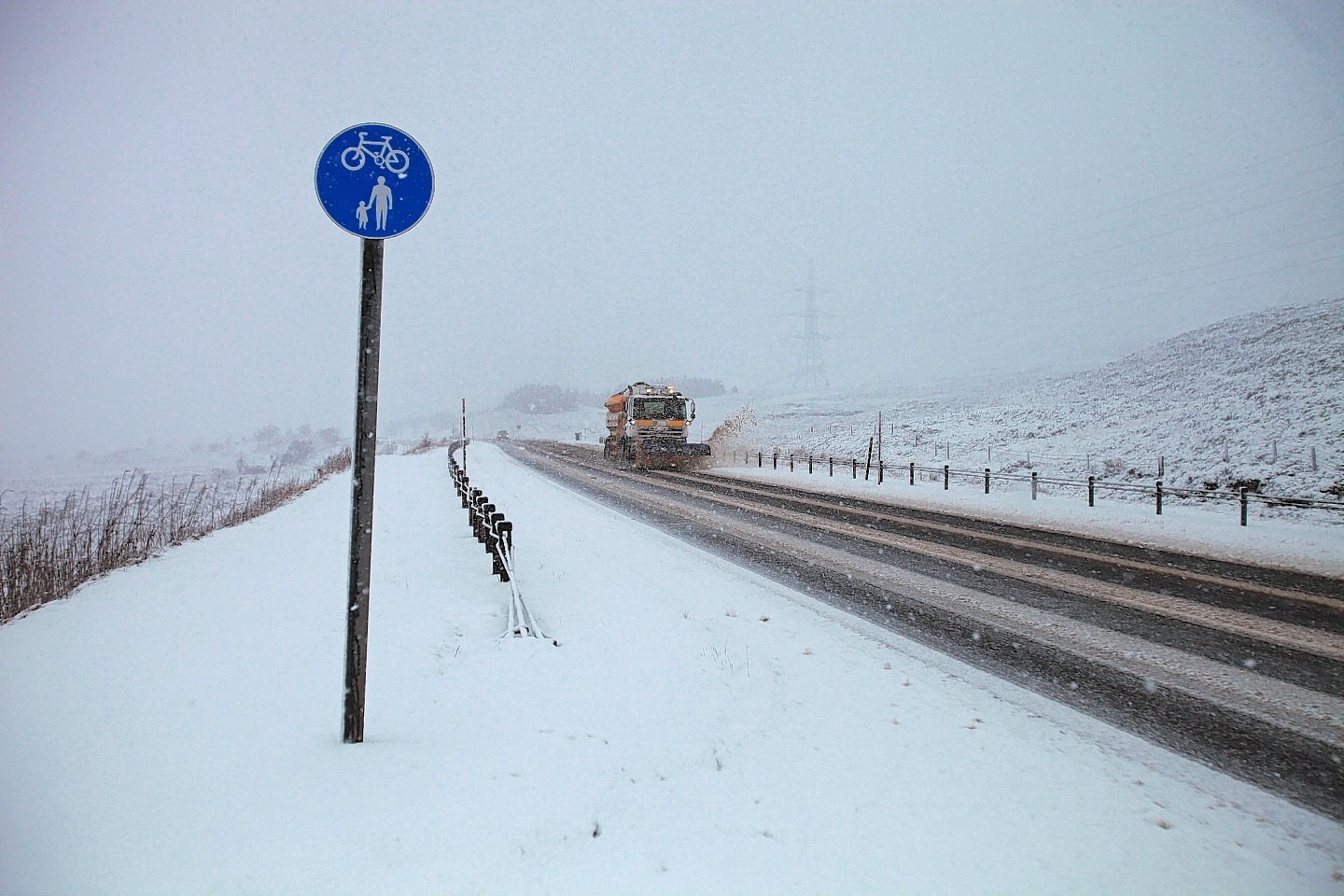 The high winds caused widespread disruption to travel across the north, with ferries cancelled and several roads shut.
The storms also left almost 100,000 properties without power and bosses at Scottish Hydro Electric Power Distribution (SHEPD) said they faced a "monumental task" to restore supplies.
Last night around 45,000 customers were facing a night without electricity.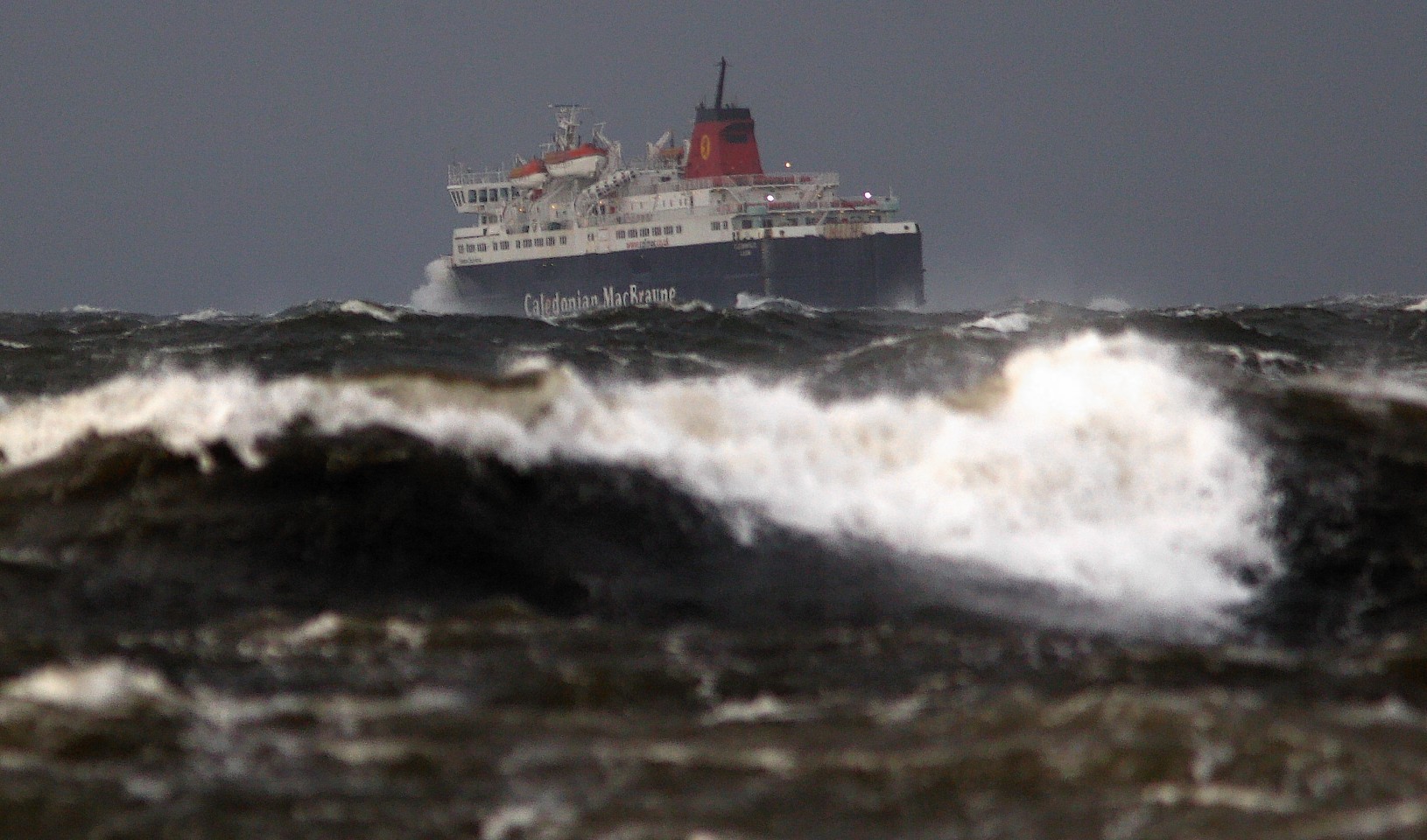 Among the worst hit areas were the Western Isles and Ross-shire, with Dingwall and the Black Isle left without power for much of the day.
More than 1,000 engineers and support staff, including many from the south of England, were drafted in to deal with the power cuts
SHEPD also dispatched British Red Cross "welfare vans" carrying free hot food and drinks, to 10 badly affected areas in Skye and Lochalsh which are likely to remain in the dark overnight.
Rodney Grubb, head of operations for SHEPD, said: "We are facing a monumental task in getting to the damaged equipment.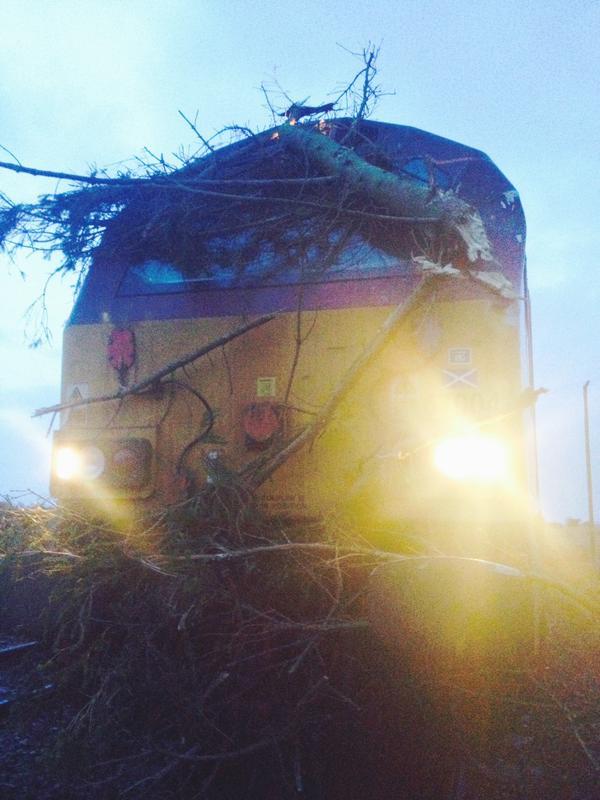 "Trees and branches have made some rural roads impassable. We are also having to remove airborne debris tangled up in our power lines.
"And then there is the added problem of fading daylight, strong winds and rain.
"We will work as long as we can but working in the dark can be potentially dangerous. It is regrettable that some of our customers may be left without power overnight."
Inverness was also badly hit, with one hotel having to be partially evacuated at 3am yesterday morning after gusts tore away part of a gable end wall.
Firefighters evacuated guests from rooms close to the affected area at the Premier Inn in Millburn Road.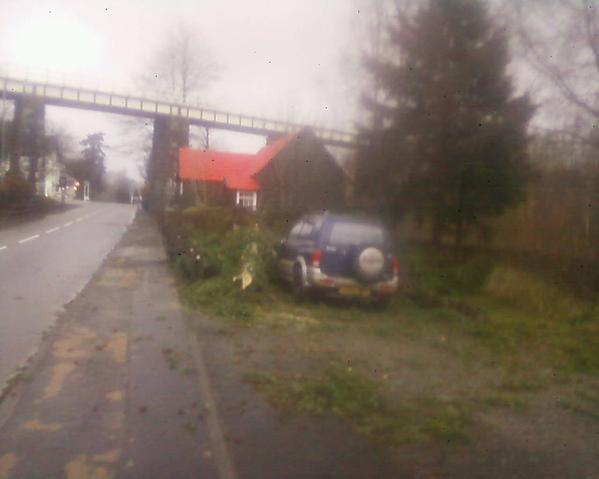 Several other buildings in the Highlands and Western Isles suffered damage as a result of the high winds – while a large number of fallen trees also affected travel on the roads.
A fallen tree on the A9 north of the Kessock Bridge forced the closure of the northbound carriageway of the Inverness-Thurso road during the morning rush hour.
The main rail line between Inverness and Perth was closed all day, as were routes linking the Highland capital with Kyle and Wick.
Trains were also cancelled between Glasgow, Oban and Fort Willam.
Last night a Network Rail spokesman said none of the lines were expected to return to service until this afternoon at the earliest for safety inspections to be carried out.
Many ferries were unable to sail, affecting the Western Isles, Orkney and Shetland.
More than 170 schools across the Highlands were shut, along with all schools and nurseries in the Western Isles and Orkney.
Some structural damage is currently being assessed at Brora and Kyleachin schools.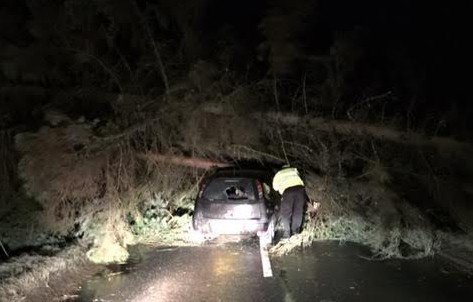 The highest low level wind speed was recorded at 3am on Friday at Stornoway Airport, with gusts measuring 113mph.
This was the highest speed recorded at the site since storms on February 12, 1962.
Loch Glascarnoch between Garve and Ullapool recorded the highest mainland low level windspeed of 110mph.
Cairn Gorm experienced gusts up to 140mph, while Aonach Mor topped out at 129mph.
Met Office spokesman Dan Williams said that the high winds were caused by an area of low pressure passing close to the north of the country.
He said: "It was quite exceptionally windy overnight on Friday and though it quite rapidly dropped as the day went on it was generally a windy day anyway.
"We've got quite a fast jetstream at the moment which is really throwing in weather systems."
The Scottish Environment Protection Agency has issued several flood alerts and flood warnings covering most of the Highlands, Orkney, Shetland and the Western Isles.