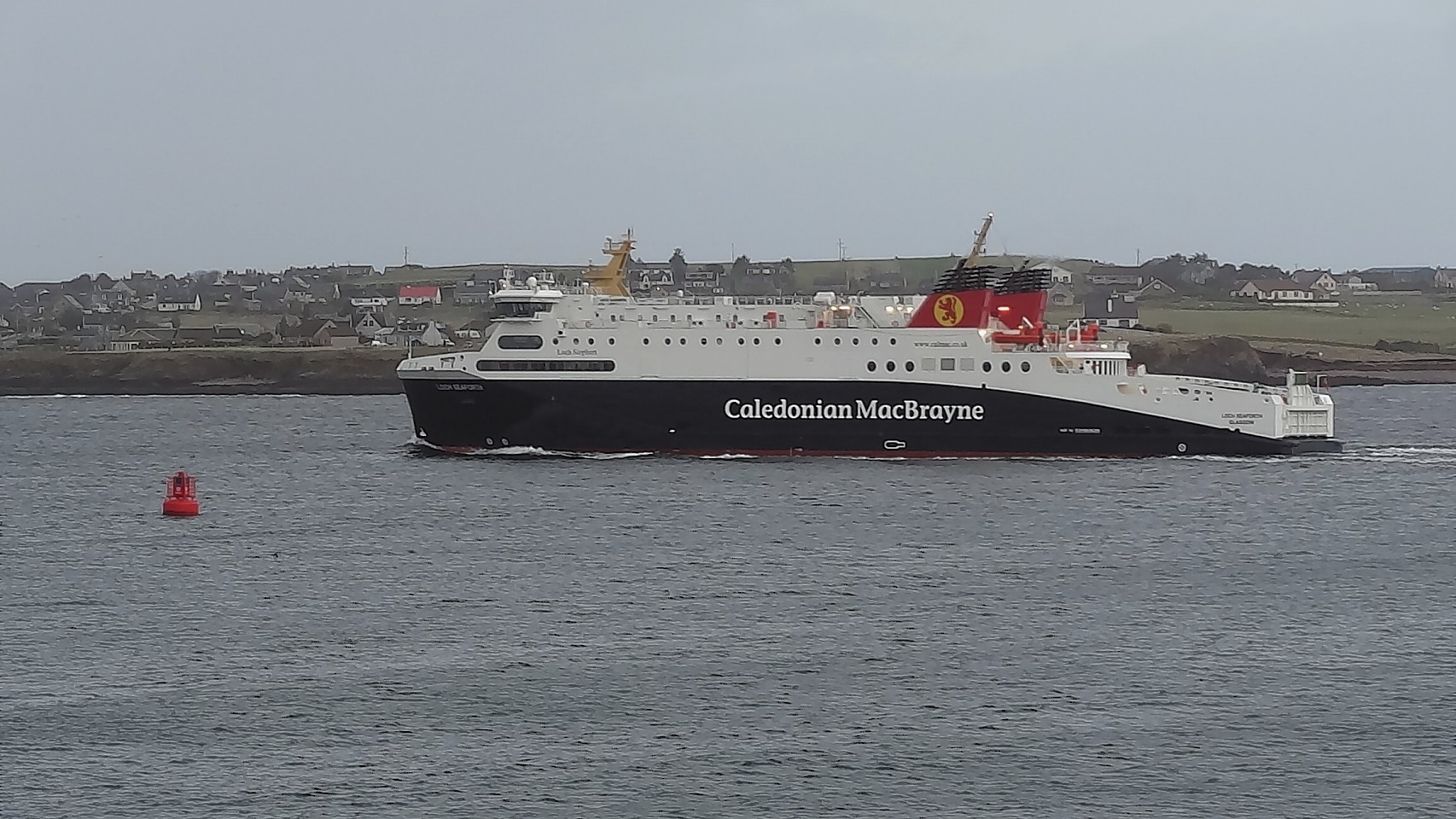 A new £42million superferry to serve the Western Isles does not have a bar, stunned islanders have learned.
It is the latest controversy to hit the giant MV Loch Seaforth since she was delivered late from her German shipbuilders.
Although she has been stooging around the north on familiarisation trips, the Loch Seaforth cannot start on the Stornoway to Ullapool run until docking facilities in both ports are upgraded to take her much larger size
Now islanders' dismay at the delays has been compounded by the "scandalous" revelation that the 380ft vessel lacks a dedicated watering hole.
Instead, thirsty travellers will have to make do with buying alcoholic beverages in the ship's Coffee Cabin or Mariners' Cafeteria.
Crossings from the mainland to Stornoway are well known for their "lively" atmosphere with impromptu ceilidhs and many locals fear the three-hour trip across The Minch will become a tedious affair.
The current Stornoway and Ullapool ferry, the smaller 320ft Isle of Lewis, gives over much of the stern to the cavernous Still Bar, which is frequently packed.
Operators Caledonian MacBrayne claim the lack of a bar on the new boat reflects a change in "public tastes".
But island councillor Donald John MacRae said: "It's scandalous spending millions on a ferry with no bar area."
He said the crossing was particularly busy in the summer, especially during the Gaelic Mod festivals.
Mr MacRae said: "People would sit in the bar area jamming away. It's great.
"And during the HebCelt Festival that's what they do. Not having a bar is taking that away."
A Stornoway resident, who asked not the be named, said: "I know a cove who works on the ferry and he told me there wasn't going to be a bar.
"As along as I can remember there's always been a bar on the ferry. It's part of the tradition of the ferry."
A CalMac spokesman said: "Over a number of years it has become clear that the requirement for a dedicated bar has reduced as public tastes change.
"Alcoholic drinks are available on board the Seaforth through the Mariners Cafeteria and a Coffee Cabin."