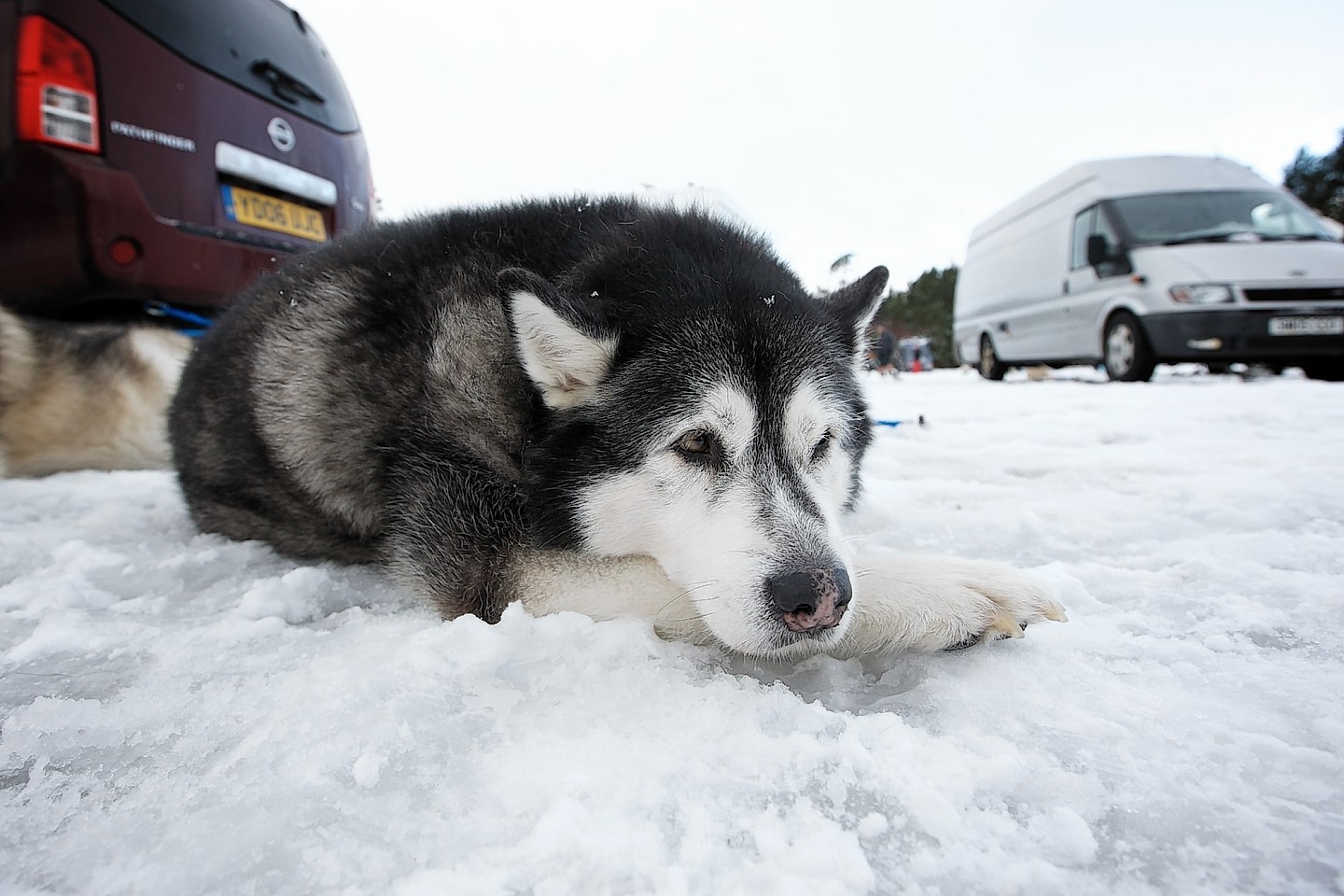 A popular sled dog race in the Cairngorms had to be cancelled yesterday because dangerous icy conditions were putting competitors and spectators at risk.
Sunday's disappointment followed a perfect first day's racing on Saturday when hundreds lined the route near Aviemore for a full day's racing.
The final day's events were called off early due to sheet ice along the length of the four-mile Glenmore forest track.
The course had been covered by snow on Saturday but a thaw followed by colder overnight temperatures meant treacherous conditions by morning.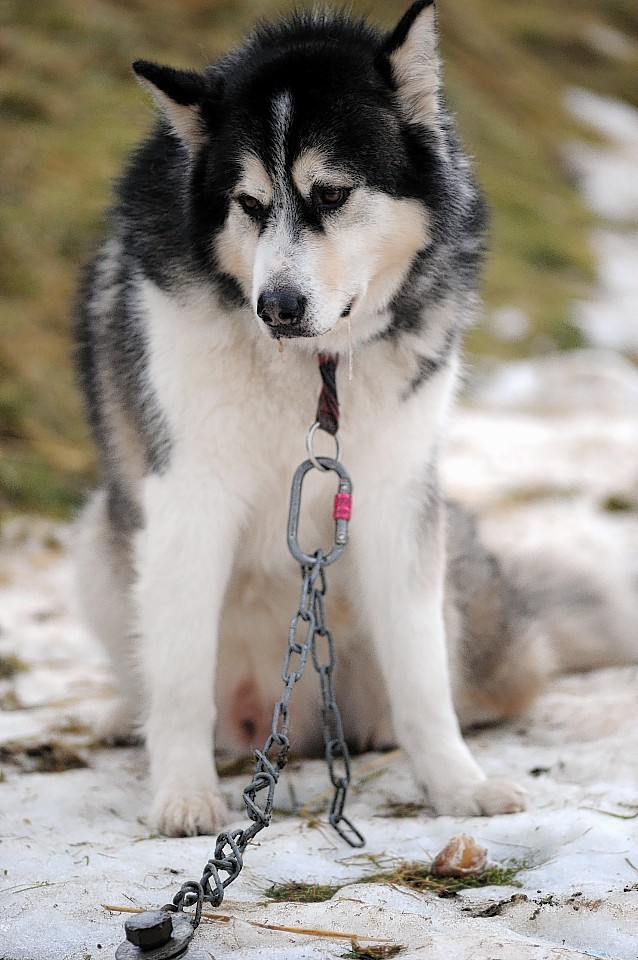 Judy Wakker, spokeswoman for the Siberian Husky Club, said everyone was disappointed but organisers had been left with no option.
She said: "There was just sheet ice across the whole track and the car park which would have been dangerous for the mushers, the spectators and of course the dogs.
"It's really the only conditions where the dogs cannot run. It's very easy for them to slip and break a leg and we also have the spectators to think about too.
"In these situations we just need to put safety first, calling off early was really the only thing that we could do."
The popular annual fixture brings thousands of pounds into the local economy and has been run at Glenmore every year since 1984.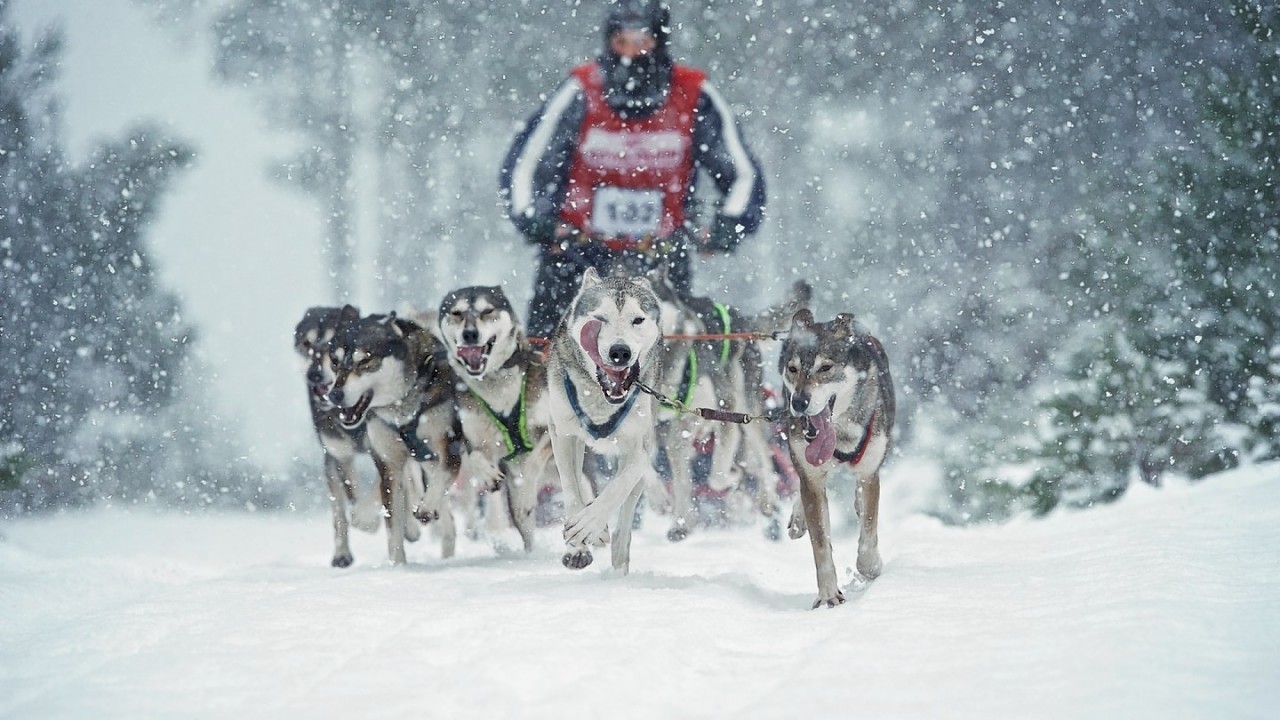 Almost 200 teams took part in this year's rally with human entrants ranging from eight-year-olds to over-60s.
The junior competition was run on the snow on Saturday morning, with the dogs towing sleds.
However, the later adult competitions had to be switched to three-wheeled sleds due to a thaw throughout the day.
Teams range from two and eight dogs, reaching speeds of up to 25mph on the forest track.
The breeds taking part included Siberian huskies, Alaskan malamutes, samoyeds, Greenland dogs and Canadian eskimo dogs.
Ms Wakker said: "Saturday was a great day for everyone. We had just under 200 mushers on the course with some fantastic dogs.
"The place was really buzzing so that made it even more disappointing that we had to cancel the final day.
"There's always next year though and we can start planning for that now."