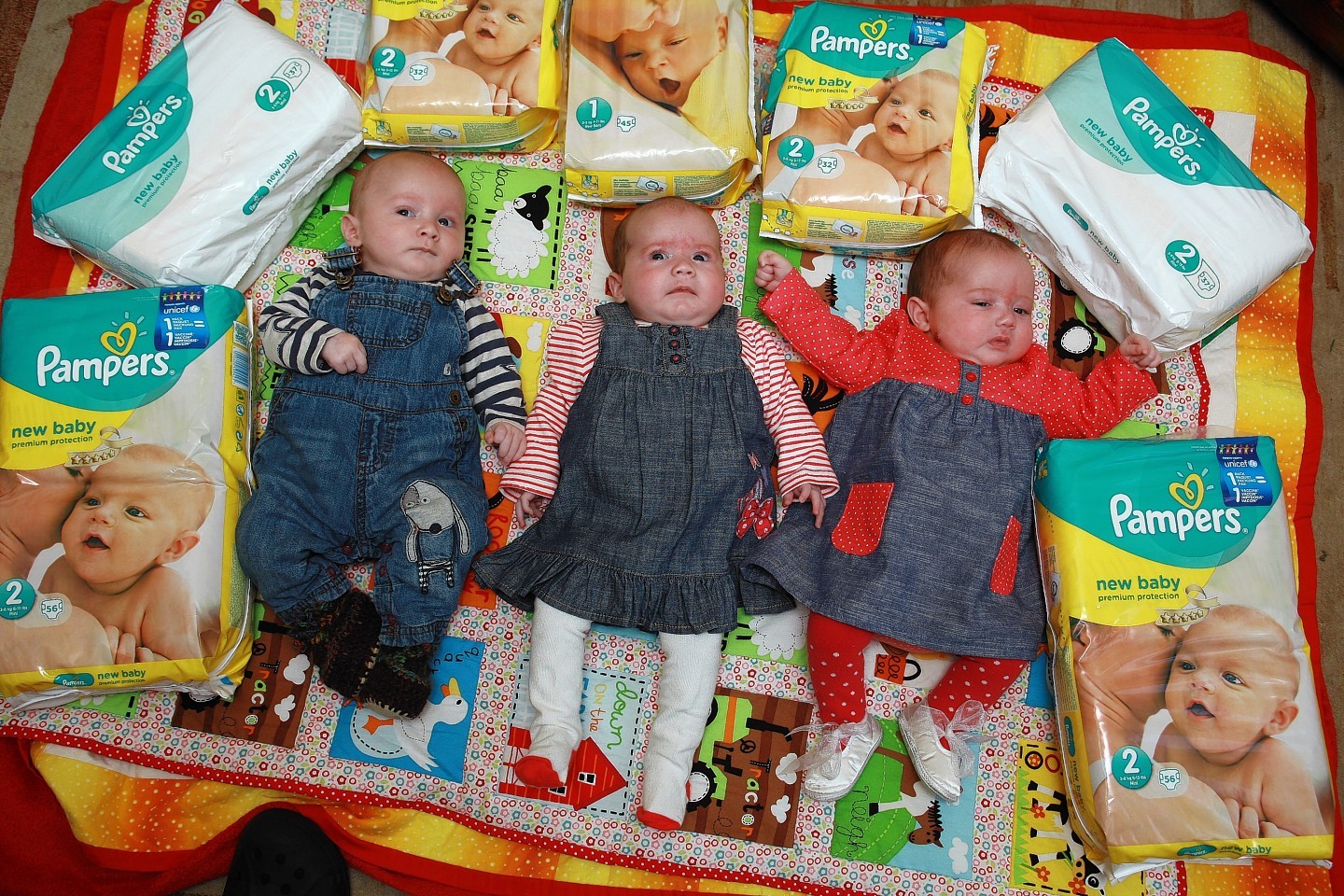 A mum who gave birth to triplets has been bowled over by the kindness of her "fairy godmother" – a local pensioner who has promised to buy their nappies for a year.
Michelle Binnie, of Fort William in Lochaber, said words could not express her gratitude to 70-year-old Isabel MacPhee.
The 38-year-old, who lives in Claggan, has her hands full with babies Alfie, Ava and Devon, who arrived 11 weeks ago – as well as her two-year-old daughter Freya.
Mrs MacPhee is well-known for visiting the parents of newborns with gifts of knitted clothes or bags of baby items, and delivered presents for Freya when she was an infant.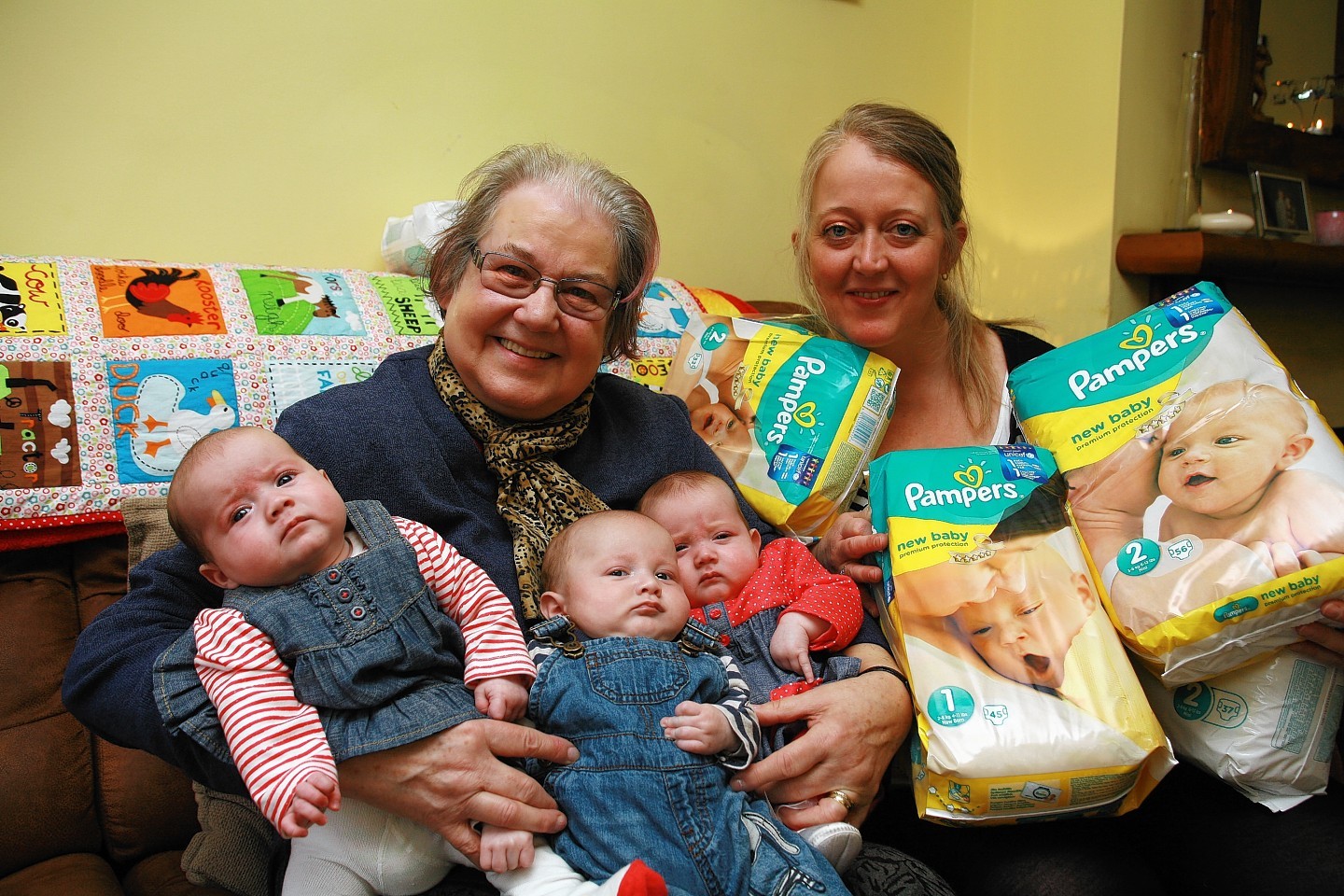 Mrs Binnie wasn't surprised to see her on her doorstep when the triplets arrived – but she was left speechless when she explained why she was there.
"She said she hadn't brought a gift, but wanted to buy us nappies for a year," explained the new mum.
"At first, I said I couldn't let her do this as it was too much, but she insisted, so I gave in because I thought she would be offended if I refused.
"It's a very kind gesture, but this is just way above and beyond what I could ever imagine being given as a gift.
"We use 15 to 20 nappies a day so this is going to save us a fortune. There's nothing I can do or give her that will show her how grateful we are."
Mrs Binnie admitted she was shocked when she discovered she was having not one baby but three.
"Some people say they feel sorry for me having triplets, but I see it as a miracle and a blessing," she said.
"It takes one-and-a-half to two-and-a-half hours to feed, wind and change them every four-and-half hours so there isn't much time in between, but my husband, John, helps by doing one of the night feeds.
"It's hard work at the moment, but it won't be like this for ever."
Mrs MacPhee, who does a lot of charity work locally, buys the nappies when she does her shopping and delivers them to Mrs Binnie on a regular basis.
The pensioner, of Caol, said she just liked doing things to help other people.
She said: "I've no family of my own and I thought I'd sponsor the nappies for a year for the babies.
"Michelle kept saying 'no, no, no', but I said 'yes, yes, yes', and she agreed in the end.
"She's got her hands full. They're gorgeous wee things, but babies are not cheap and she's got three of them.
"I'm delighted that I can do this for them."