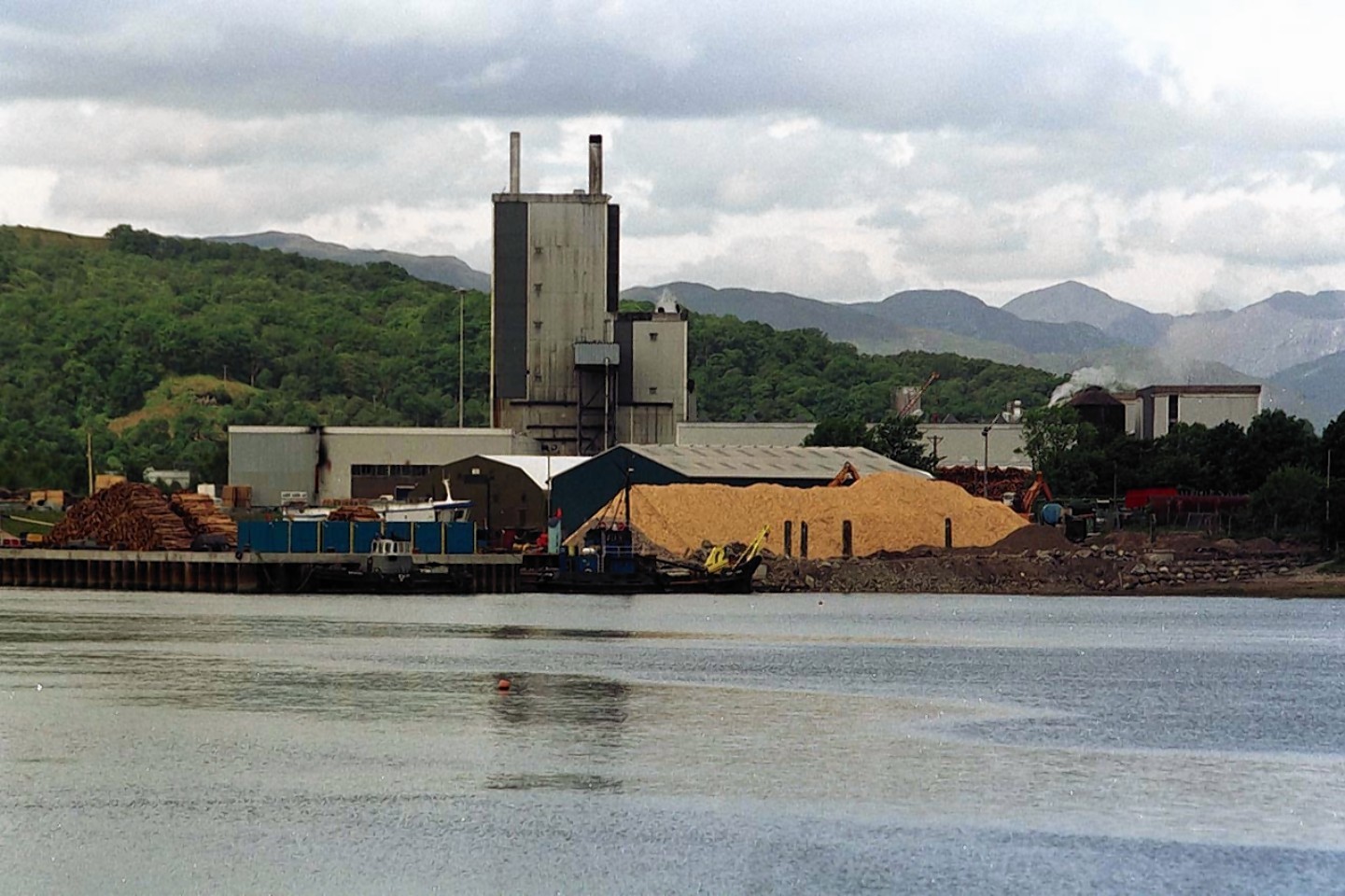 Former employees of a Highland pulp and paper mill are planning a reunion to mark 50 years since it opened – and 10 years since it closed.
The Wiggins Teape mill at Corpach, near Fort William in Lochaber, which was later run by Arjo Wiggins, was one of the biggest employers in the area.
The £20million plant, provided jobs for 700 workers when it opened in the spring of 1966.
It also prompted a major house-building operation as new workers and their families poured into the area.
However advances in technology sounded the death knell for the mill as demand for one of its main products – carbonless paper – declined in the face of new chip-and-pin methods.
In 2002, 54 workers were made redundant as the multinational company attempted to cut costs.
And, despite the offer of a £5million government grant, proposals for a £23million biomass power plant fell by the wayside before the mill closed in 2005, with the loss of the remaining 120 jobs.
A year later, the site reopened when BSW Timber bought it to expand its existing sawmill in Corpach.
Workers who were there through the ups and downs are being invited to share their memories at the reunion at the Nevis Centre in Fort William on Saturday, September 26.
Former engineering manager, Ian Petrie, said: "It's hard to believe that it's 10 years since the mill closed and we thought it would be a good idea to organise a reunion to mark the occasion.
"But we also realised that 2015 is the 50th anniversary since production began and that is something to celebrate.
"We have spoken to many of our former colleagues and everyone is very enthusiastic about the idea. So we want to ask everyone who worked at the mill to save the date."
Everyone who worked at the mill and their spouses or partners are being invited to attend.
Music for the even twill be provided by Ballochmyle. There will also be a short cabaret featuring former members of staff.
For more information e-mail corpachmillreunion@btinternet.com.