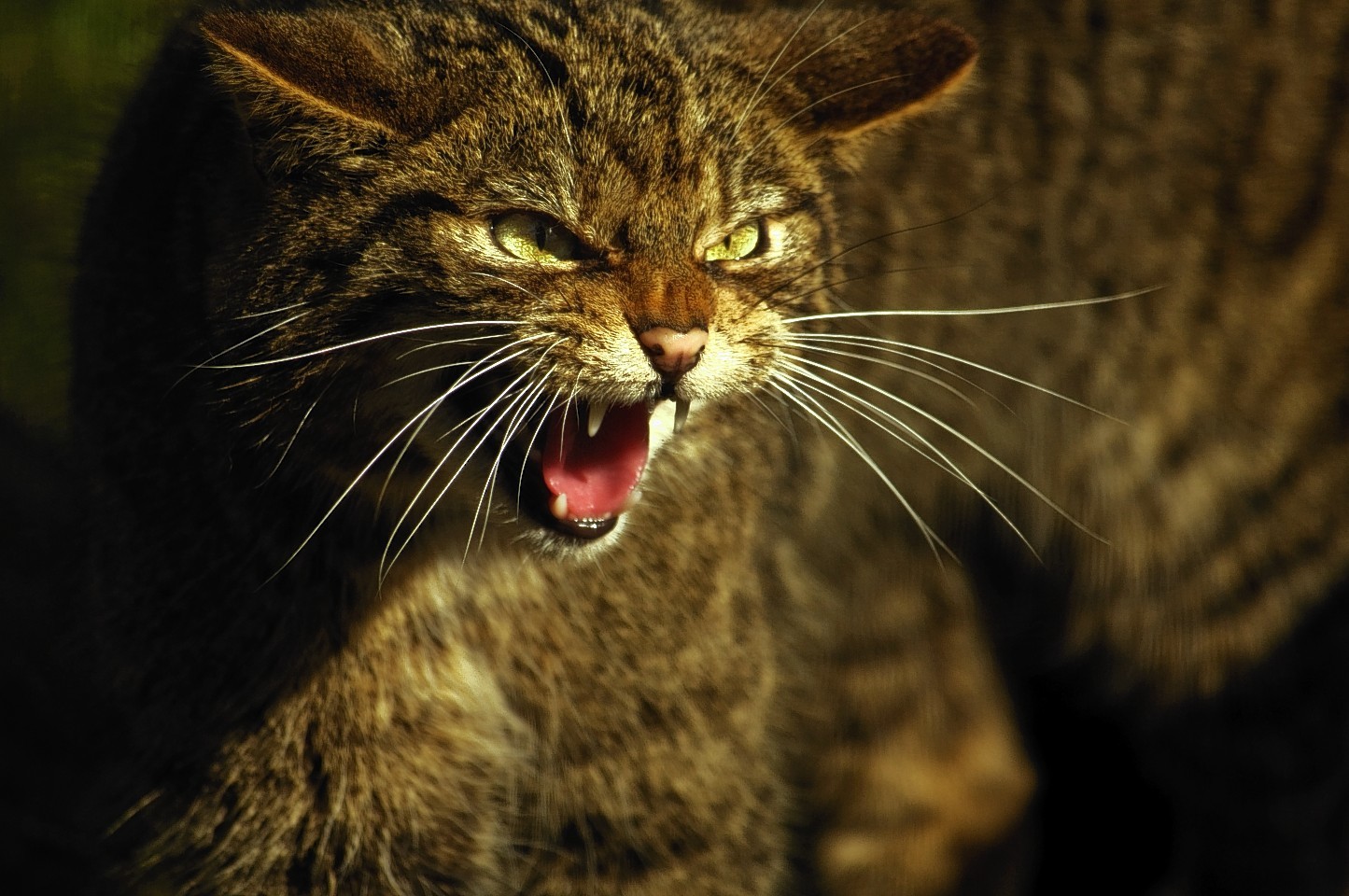 A new drive to protect one of the country's most endangered species is being launched in the west Highlands.
Only 35 pure Scottish wildcats are thought to be left in the wild, making them 70 times rarer than giant pandas.
In order to prevent cross breeding with domestic and feral cats – a major factor behind the severe decline in the population – pet owners in the area are being offered free neutering services for their pets .
Micro chipping will also be carried out free of charge at the sessions on Thursday and Friday next week in Mingarry Church Hall in Moidart.
The initiative is part of the Wildcat Haven project, which was established in 2008 by the Scottish Wildcat Association and is now a standalone campaign involving ecologists, wildlife experts, vets, teachers and landowners.
It covers 500sq miles of the Ardnamurchan and Morvern peninsulas, which could soon be the only place in Scotland where the creatures can breed without risk of the gene pool being diluted.
The group established a 250sq mile area on the Ardnamurchan peninsula that was free from feral cats and feline diseases in 2014, after five years of neutering and vaccinating feral cats.
The project is now expanding into Morvern.
Emily O'Donoghue, director of the Wilcat Haven project, urged pet owners in the area to do their bit to preserve an iconic species.
"This is a great way of ensuring the Scottish wildcat's long term survival," she said.
"The field based neutering clinics we are planning are a first for Scotland and an innovative way of allowing people in remote rural communities to have their pet cats neutered and to receive veterinary treatment.
"We are committed to saving the wildcat for the next 20 to 30 years."