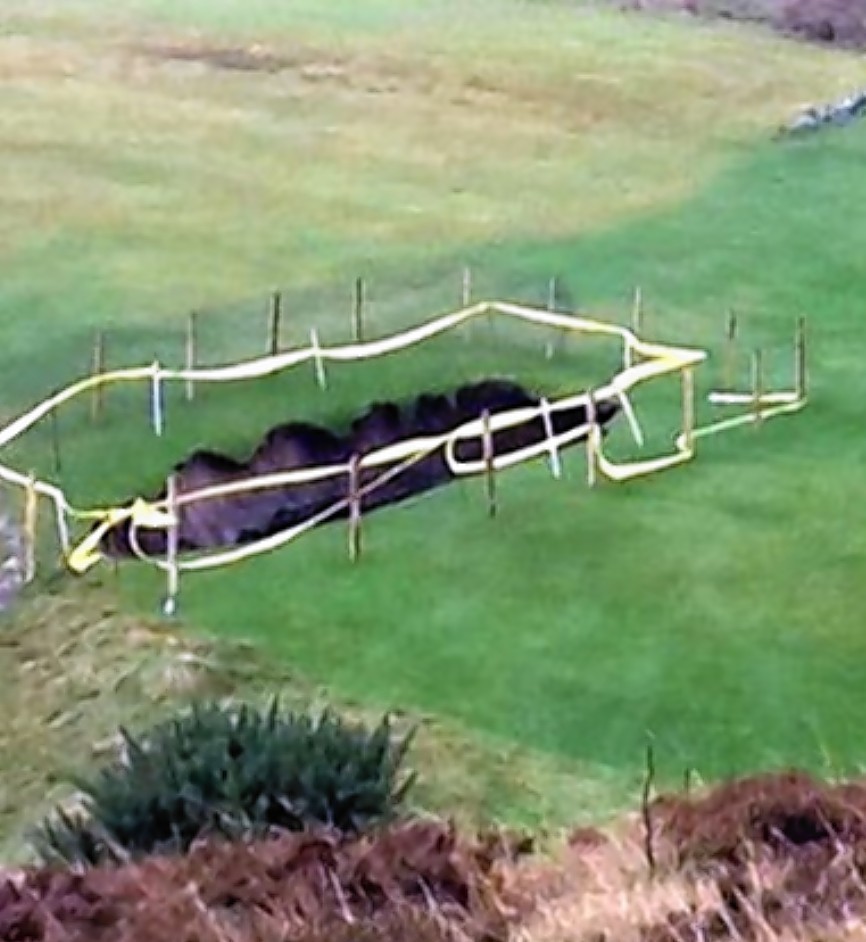 Repair work has started on the Highland golf course that grabbed worldwide attention when a massive hole appeared.
A crater 23ft long by 10ft wide, opened up in front of the seventh green of the scenic nine hole Traigh Golf Course, in Arisaig, Inverness-shire.
It was estimated repairs could cost in the region of £16,000.
The 100-year-old club's committee have confirmed contractors have started repair works after enough funds were found and hope the course will be fully playable for the start of the golf season on April 1.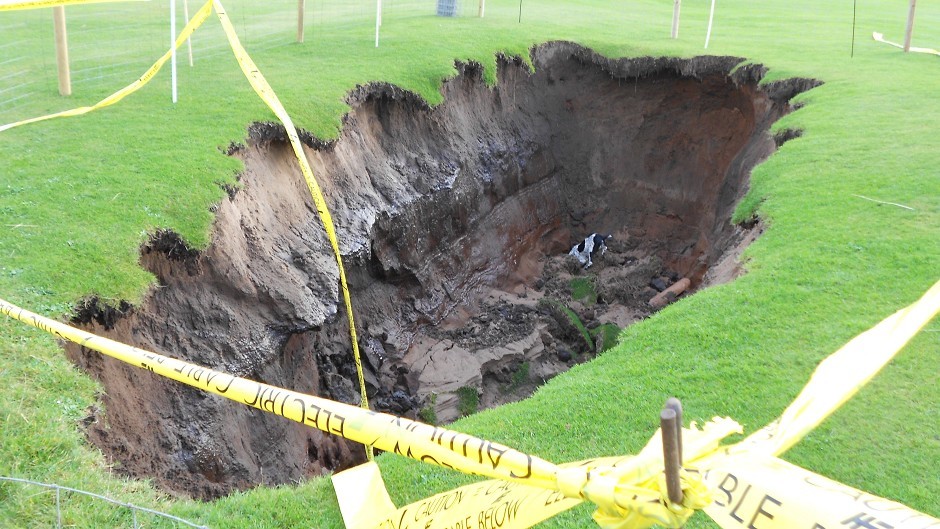 A spokesman said: "Corries of Fort William are scheduled to take about two weeks. It looks a bit messy just now, but all should be well for the start of the season.
"The course remains open for members to play, weather permitting, and when the new season starts visitors will again be welcomed back.
"Some of the costs will be covered by insurance and the owners, who remain passionate about the course, have confirmed that they will be making up the shortfall. All being well, we might even have a new feature to make the seventh more interesting."
A digger and a tractor were used to help fix the damage and new drainage pipes have now been installed in the 11ft deep hole.
Course admin manager Bill Henderson, 70, said: "We are renewing the whole drainage pipe from the course down to the sea.
"That should be finished soon and then we can get the work completed and get the course open.
"I couldn't believe the publicity we got when the sinkhole appeared on the course, it seemed it was everywhere around the world.
"But I just hope that now more people have heard about the course they will want to come and play it.
"It is a lovely course with great views over the isles round about us and it will be ready for play come the start of the season."
The hole suddenly appear in November after heavy rain.
TV shows in the US featured the hole on their golf coverage and it made news reports in China, Germany, Holland and Canada.