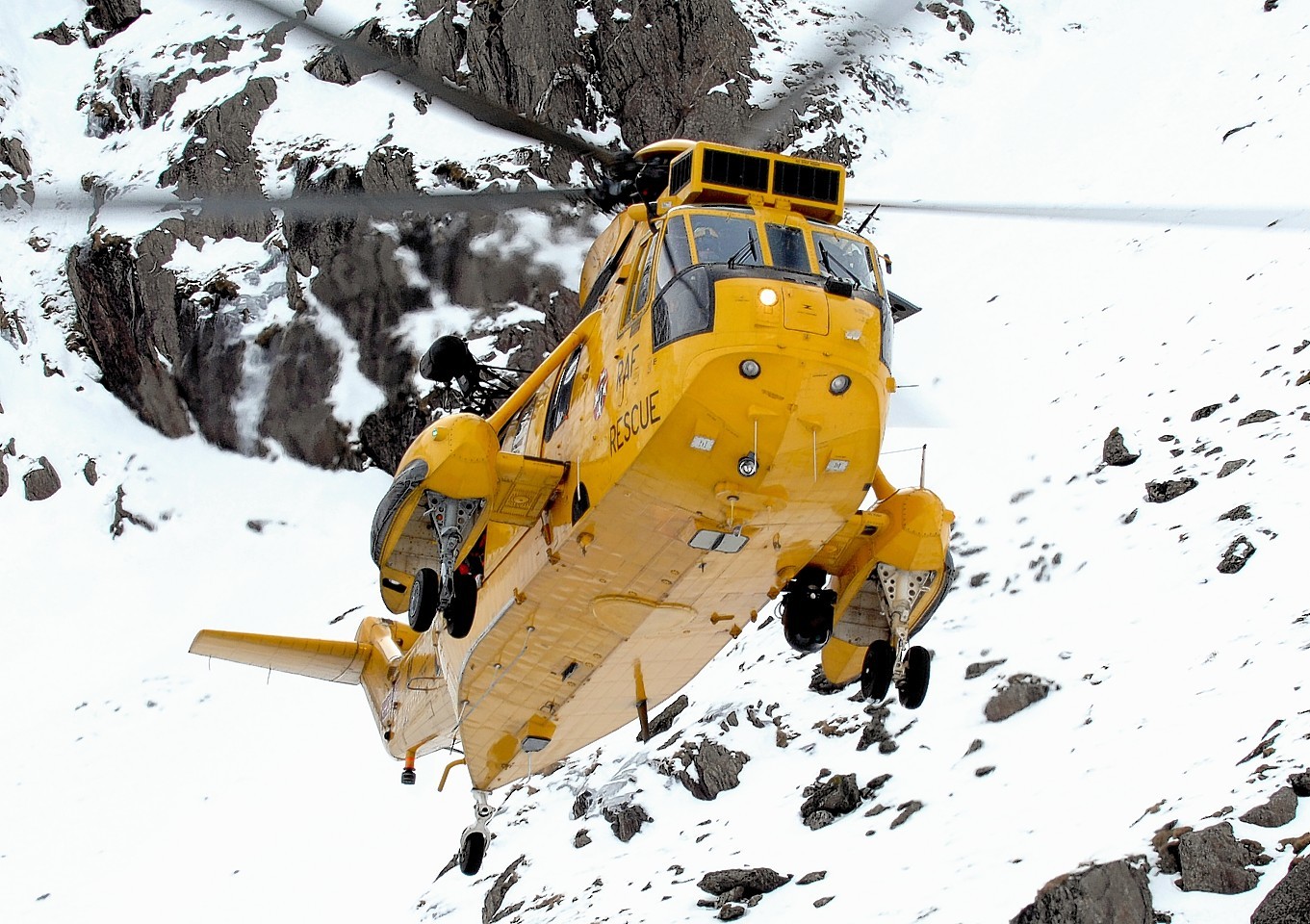 Rita Campbell and Ashleigh Barbour
A rescue operation was launched last night after a man fell more than 600ft on Ben Nevis.
He was part of a group of four mountaineers who were climbing the peak to raise money for charity when they became stranded in white-out conditions.
The casualty, who was part of a group of employees from Tesco in Manchester, slipped and disappeared as the conditions worsened.
His colleagues, who lost sight of him, were able to make contact by shouting in the direction he fell.
But they were unable to get through to the emergency services on their mobile phones as heavy snow continued to fall.
One of the team decided to turn back and relocate his ice pick. He then spent 20 minutes scaling an icy peak where, at the top, he located a mountain guide at about noon.
The Lochaber Mountain Rescue Team dispatched 26 of its volunteers to look for the rest of the group and led the rescue effort into the evening.
A Royal Navy Sea King search and rescue helicopter from HMS Gannet shore station at Prestwick was also asked to assist shortly after 3pm.
The two men who had been left behind were eventually located by rescuers who airlifted them back to base.
The mountain rescue team reported just before 8pm that one of its members had managed reached the casualty, who was due to be lowered to a point where he could be stretchered off.
Conditions on Ben Nevis were described as a "white-out" yesterday.
Avalanche risk on the mountain was also reported to be "considerable" with a period of instability early in the night as the snow pack became saturated in the mild conditions.
However the cooler conditions expected later in the night were expected to consolidate the existing snowpack.