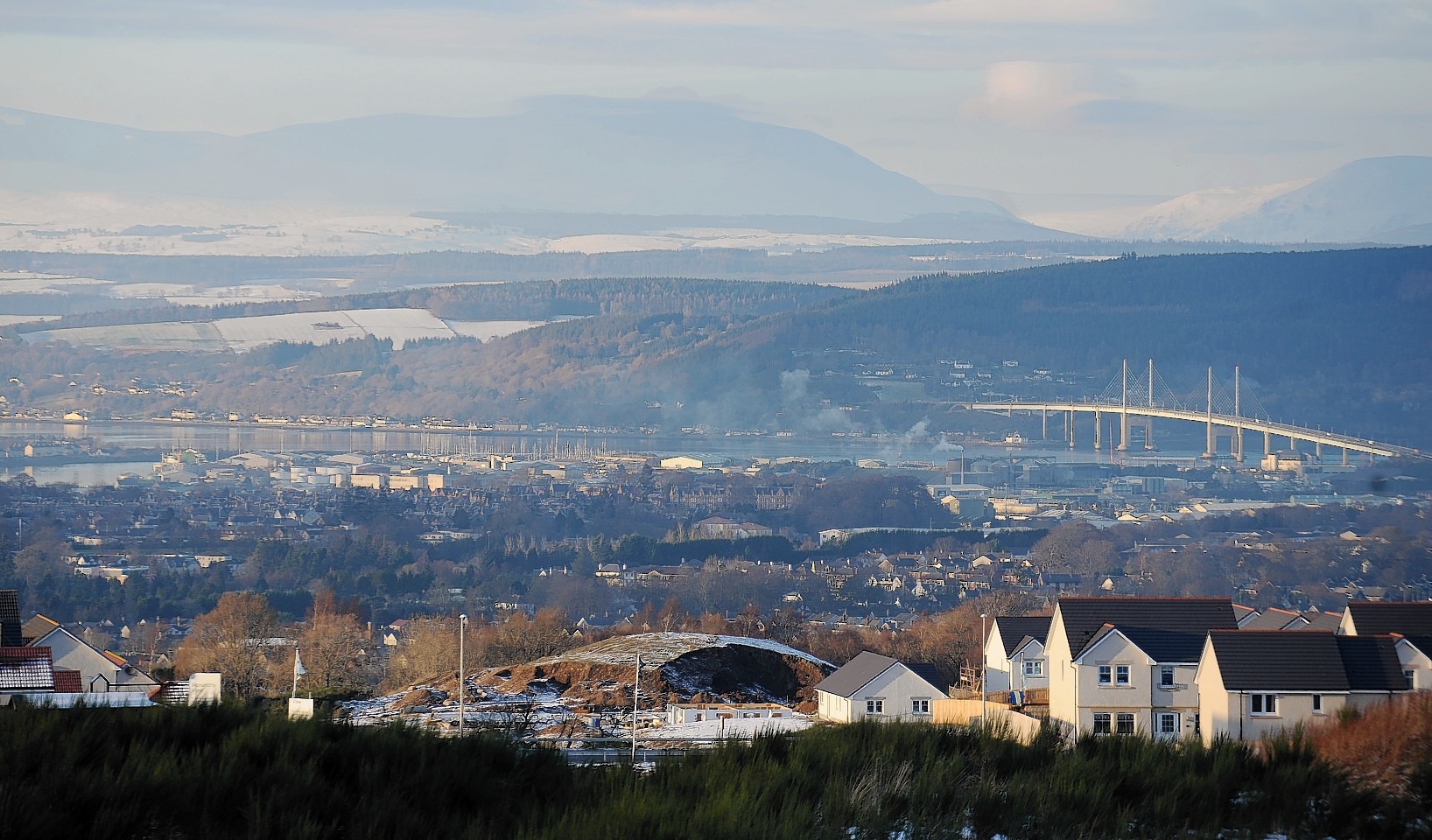 A controversial wind farm on the slopes of Ben Wyvis will be settled by a public inquiry.
PI Renewables are appealing against a decision to refuse their plans for the 14 turbine Carn Gorm windfarm beside the iconic Ross-shire Munro.
Now both the developer and objectors will state their case to the Scottish Government reporter who will decide whether to grant permission to the development.
A preliminary hearing has been set for March 24 by the government's directorate of planning and environmental appeals where the procedure for the inquiry will be set out.
The scheme was rejected by councillors and planning officers last year after it attracted more than 100 objections.
The 410ft turbines would be built on the southern slopes of the Ben Wvyis massif above Strathgarve Forest, about two miles north-east of Garve if permission was to be granted.
Highland Council have confirmed that they will take part in the inquiry as will a number of members of the public.
Among them will be Joyce Blair, of Falkirk. She described the Strathgarve area as "one of her favourite places in the world" and is a regular visitor to the mountain as her boyfriend lives close by.
She said: "It would be horrendous if it was allowed to happy. I am not sure about windfarms generally but would only object to them if I thought there was a valid reason.
"We only have so much beautiful land in Scotland and to abuse what we have is just crazy."
Another objector is Derek Ross from Rothes in Moray, a keen hillwalker.
He said: "It's a beautiful gateway to the north really. It's highly visible if you're travelling north or west and it would be appalling to waste it."
Simon Morton, from PI Renewables, said: "The reporter has considered what we have had to say as well as all the other information that is now to hand relating to the Carn Gorm appeal.
"Based on this the reporter has decided that there should be a public inquiry session and we welcome this as a very effective way to ensure that those involved can have their say.
"We are looking forward to putting our case forward and testing the facts at the inquiry and hope that the project is approved in the future."
A preliminary hearing has been set for March 24 and a venue will be announced nearer the time.