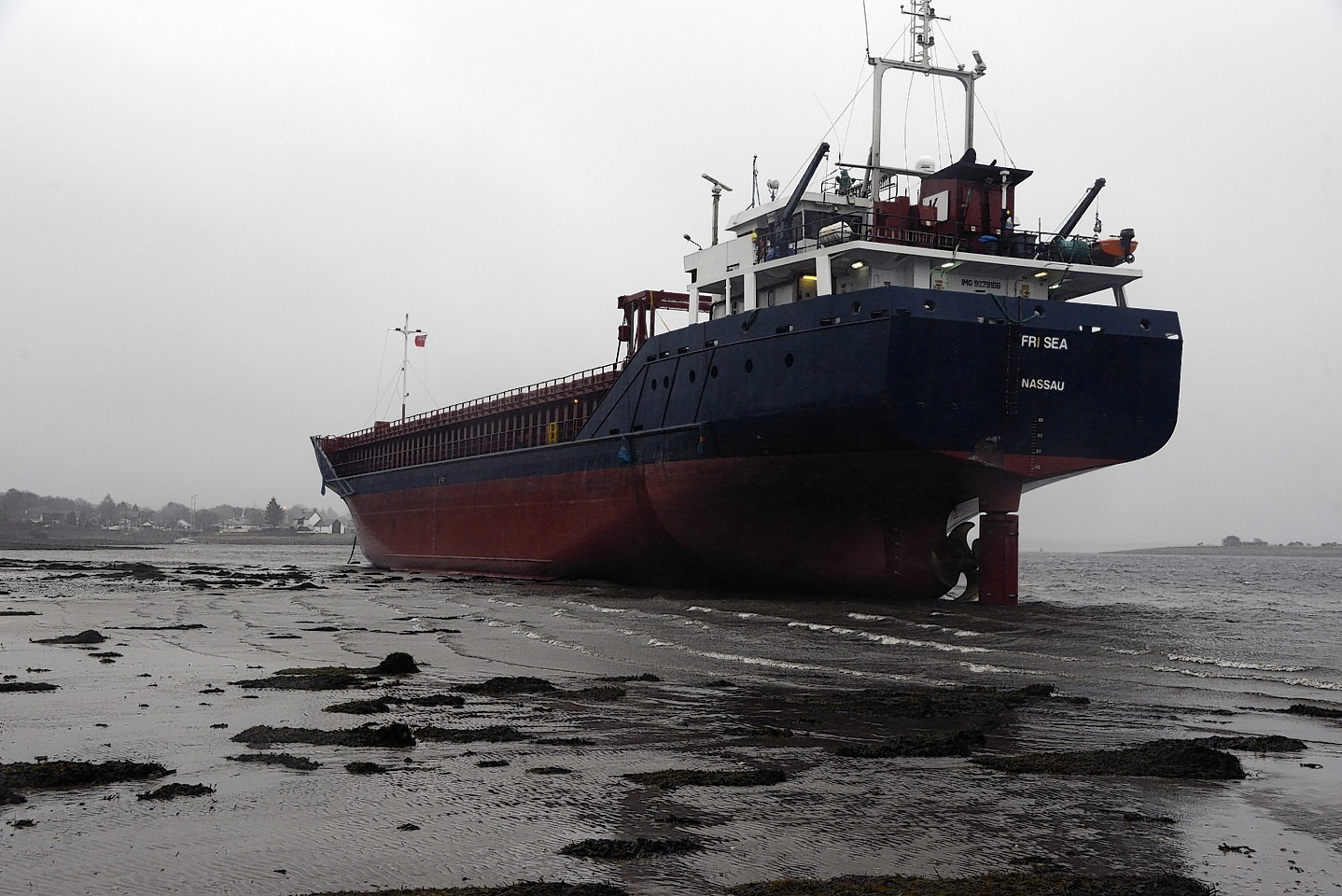 A stricken cargo ship blown aground near a Lochaber port was refloated last night.
The 298ft vessel Fri Sea got stranded during docking manoeuvres at Corpach, close to Fort William.
A tug contracted by the ship's owners arrived at the scene at 6.15pm last night and set up a tow line, before pulling the vessel free at high water at 8pm.
A spokesman for Stornoway Coastguard said: "It is now safely alongside at Corpach. Surveyors will inspect it."
The incident has reignited the row over the removal of the coastguard's emergency towing vessels from the west coast.
No one was injured in Saturday's incident and the seven crew stayed on the boat all weekend.
The vessel, which works in the local area regularly, was due to collect a cargo of timber.
A spokeswoman for the Maritime and Coastguard Agency (MCA) there were no signs of pollution and the ship had grounded on a soft part of the seabed.
The spokeswoman said: "It is sitting in quite a stable position. There wasn't any reason to take the crew off. They are still there and still have power. There are no engine problems.
"There is a bit of damage but it is above the waterline and won't cause a problem."
Former Highland Council Leader, Michael Foxely, said: "This latest incident, which is literally a few hundred yards from the bottom of my croft, reaffirms the need to have emergency towing vessels run by the coastguard in the Minches again.
"From Stornoway, a tug would have been here in 12 hours.
"The Scottish Government needs to be given funding by the UK Government to put an emergency towing vessel back in the Minches so that it is available should there be a bigger incident involving major pollution or loss of life."
The spokeswoman for the MCA said: "The owners of this vessel have contracted a tug to come to the scene and they will be paying for that."
Last month, the 400ft cargo vessel Lysblink Seaways grounded at Kilchoan, sparking fears of a pollution threat.
A small fuel leak was detected from the vessel before she was eventually refloated and taken to dry dock for repairs.