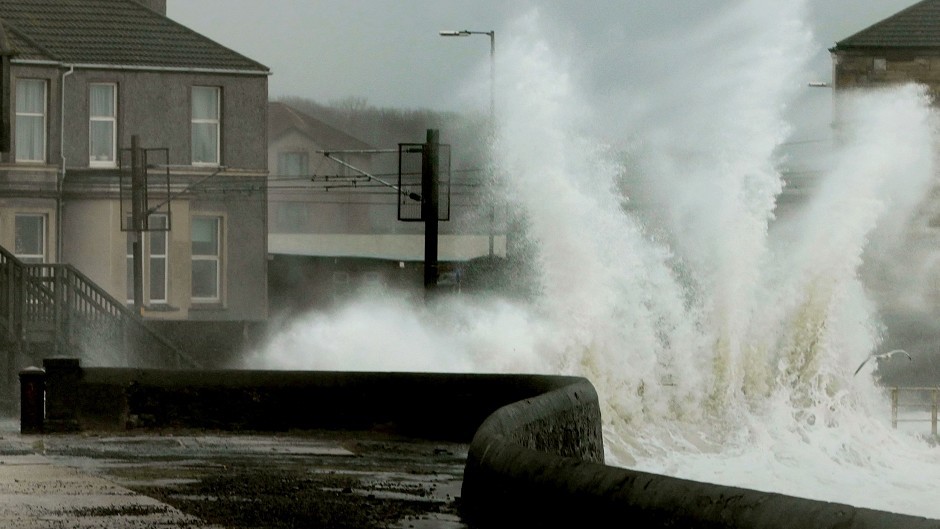 Around 4,100 homes and businesses are without power due to high winds across the north west of Scotland last night.
Scottish Hydro Electric Power Distribution (SHEPD) is working to restore electricity to its customers.
Late last night and into the early hours of this morning, winds of up to 90mph hit South Uist with wide spread areas being struck by gusts of 70 and 80mph.
There are currently 47 faults across the region which have led to the loss of power to around 4,100 customers with Skye, Sutherland and Wick the worst affected. Power has already been restored to more than 10,000 customers since the start of the weather event.
The distribution network operator was prepared for the possibilities of power being lost to customers in the area and mobilised several hundred front line and support staff to repair damage to the network, handle calls and update customers on its priority services register.
It's anticipated that power will be restored to all customers affected by the recent adverse weather by the end of this afternoon. Engineers are hopeful of reaching Colonsay via ferry or helicopter today to restore the 14 customers who lost power around mid morning yesterday. High winds had meant that travel to the area at that time wasn't possible.
Rodney Grubb, head of operations, said: "We were well prepared for the high winds and took the opportunity to move engineers to the areas we knew would be affected. Our network has stood up well to this latest weather event and we expect all of our customers to be back on power by later today. We're hopeful that we'll get to areas today which were inaccessible yesterday due to the high winds, repair any damage to the network and restore power to all of our customers."
Welfare and catering vans are being deployed to affected areas and up-to-date information on their locations are available on the company's website and social media feeds.
SHEPD, which serves 750,000 homes and business across the north of Scotland, is working with councils, emergency services and a number of other agencies to ensure that vulnerable customers are looked after when they have now electricity.
Any customers who lose their electricity supply are urged to contact 0800 300 999 to report damage or highlight neighbours or friends who may need extra help.