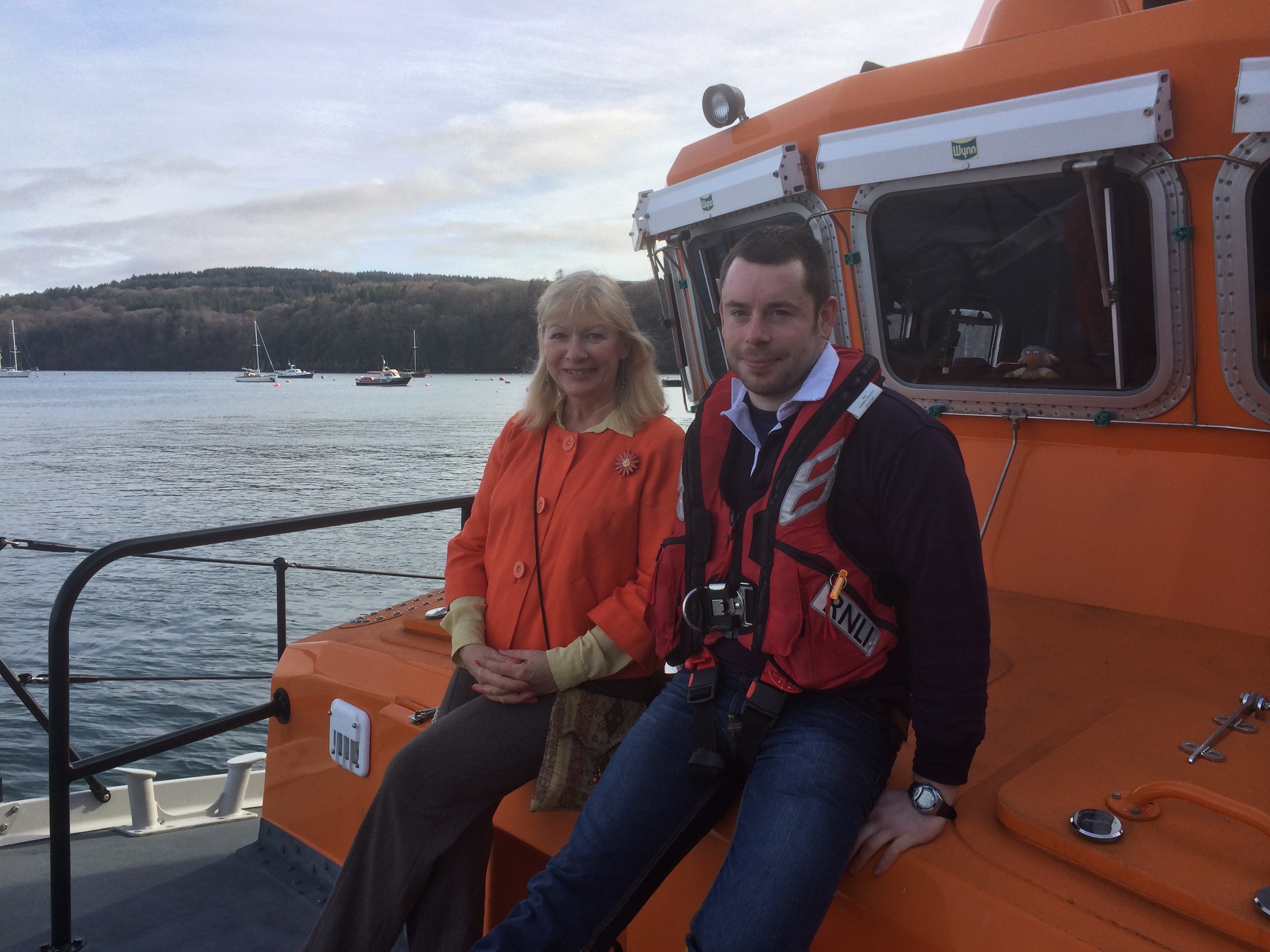 An award winning crime writer has helped raise funds for Tobermory Lifeboat at the launch of her latest book.
Novelist Alex Gray's grandfather, Alexander Noble, was the Coxswain of the first Tobermory lifeboat, Sir Arthur Rose, in 1938.
Today's crew hosted a visit with Ms Gray over Easter weekend and she was shown around Tobermory Lifeboat Station.
Ms Gray was in Tobermory to launch her latest novel, Keep the Midnight Out, which is set on the Isle of Mull and is published by Little Brown.
The writer organised a raffle in aid of the RNLI, the winner of which, Crawford Whyte, will see a character in her next novel named after him. The raffle raised £200 to help Tobermory RNLI continue to save lives at sea.
Ms Gray said: "It was a huge privilege to be shown around the station and to be given a tour of the lifeboat. Our family has always been close to the RNLI as my grandfather was the Coxswain of the first Tobermory lifeboat. I felt that it was fitting to use my book as a fundraiser for the RNLI."
There was another interesting piece of history for Tobermory Lifeboat over the the Easter Weekend.
On Easter Sunday the volunteer crew launched the Severn class lifeboat, Elizabeth Fairlie Ramsey, at 3.30pm following a distress call from a 36ft wooden hull motor yacht.
The yacht, with two people aboard, lost power close to the shoreline of the island of Oronsay in Loch Sunart.
It transpired that the motor yacht had formerly been a Liverpool class lifeboat based at Flamborough Head. Launched in 1932, it was one of the last lifeboats to have been powered by engines, oars and sails.
On arriving at the scene, the volunteer crew found that a Rigid Inflatable Boat (RIB) in the vicinity had responded to the "Mayday" and had secured the motor yacht alongside. The lifeboat crew passed a tow to the casualty vessel and recovered it to Tobermory.