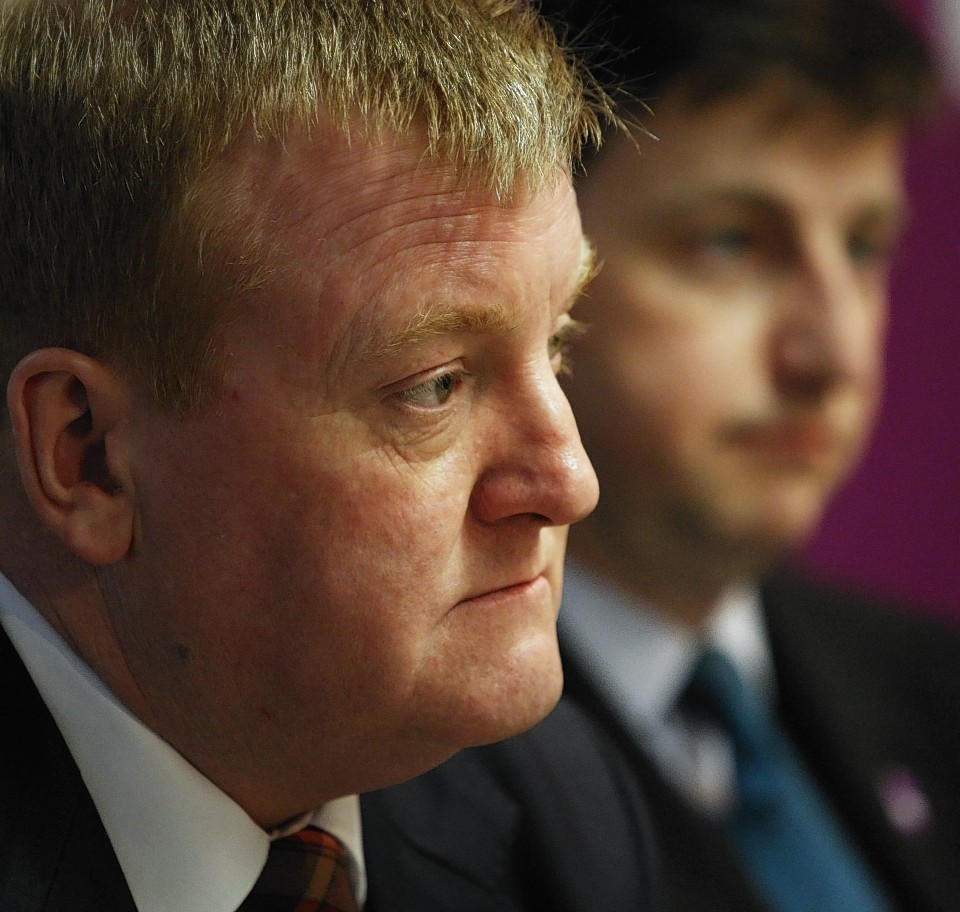 Former Liberal Democrat leader Charles Kennedy has fallen further behind in the battle to save his Highland seat, according to a new poll.
The survey of Ross, Skye and Lochaber found the veteran politician was now trailing his SNP rival Ian Blackford by 15 points.
Further constituency polling confirmed that Scottish Labour leader Jim Murphy and Shadow Foreign Secretary Douglas Alexander were also poised to lose their seats to the Nationalists.
With the election less than three weeks away, the SNP surge appears to be getting stronger in some areas, with the party remaining on course for a historic re-alignment of Scottish politics.
A shock survey by Lord Ashcroft in February put Mr Kennedy five points behind the SNP, but that gap has now trebled to 15 in yesterday's poll.
Mr Kennedy, who first won the seat in 1983 and currently boasts a 13,000 majority, has dropped by two points in the last two months.
Labour has dropped 3%, while support for Mr Blackford has increased by 8%.
The study of eight seats suggests seven SNP gains, with the Tories one point ahead in Berwickshire, Roxburgh and Selkirk – which was held by Liberal Democrat Michael Moore.
Jo Swinson, the Lib Dem business minister, was 11 points down in East Dunbartonshire, and the SNP would gain Glasgow South West from Labour, take North East Fife from the Liberal Democrats and seize Dumfriesshire, Clydesdale and Tweeddale from the Tories.
Each constituency poll featured 1,000 voters with surveys completed between April 11 and yesterday.
A spokesman for Mr Kennedy said: "There is no doubt that this general election will be very hard fought in Ross, Skye and Lochaber.
"Charles Kennedy has always been elected with a very strong personal vote and this Ashcroft poll fails to mention his name. We are confident that the true situation is very different from the one portrayed in this poll."
SNP election campaign director Angus Robertson said: "These constituency polls are very welcome, indicating SNP support continuing to grow across Scotland – encompassing areas which voted No as well as areas which voted Yes.
"If people place their trust in the SNP on May 7, our pledge is to be a strong voice at Westminster for the whole of Scotland. The polls suggest that our policy to deliver jobs, growth and investment in services in place of Westminster cuts has huge appeal."