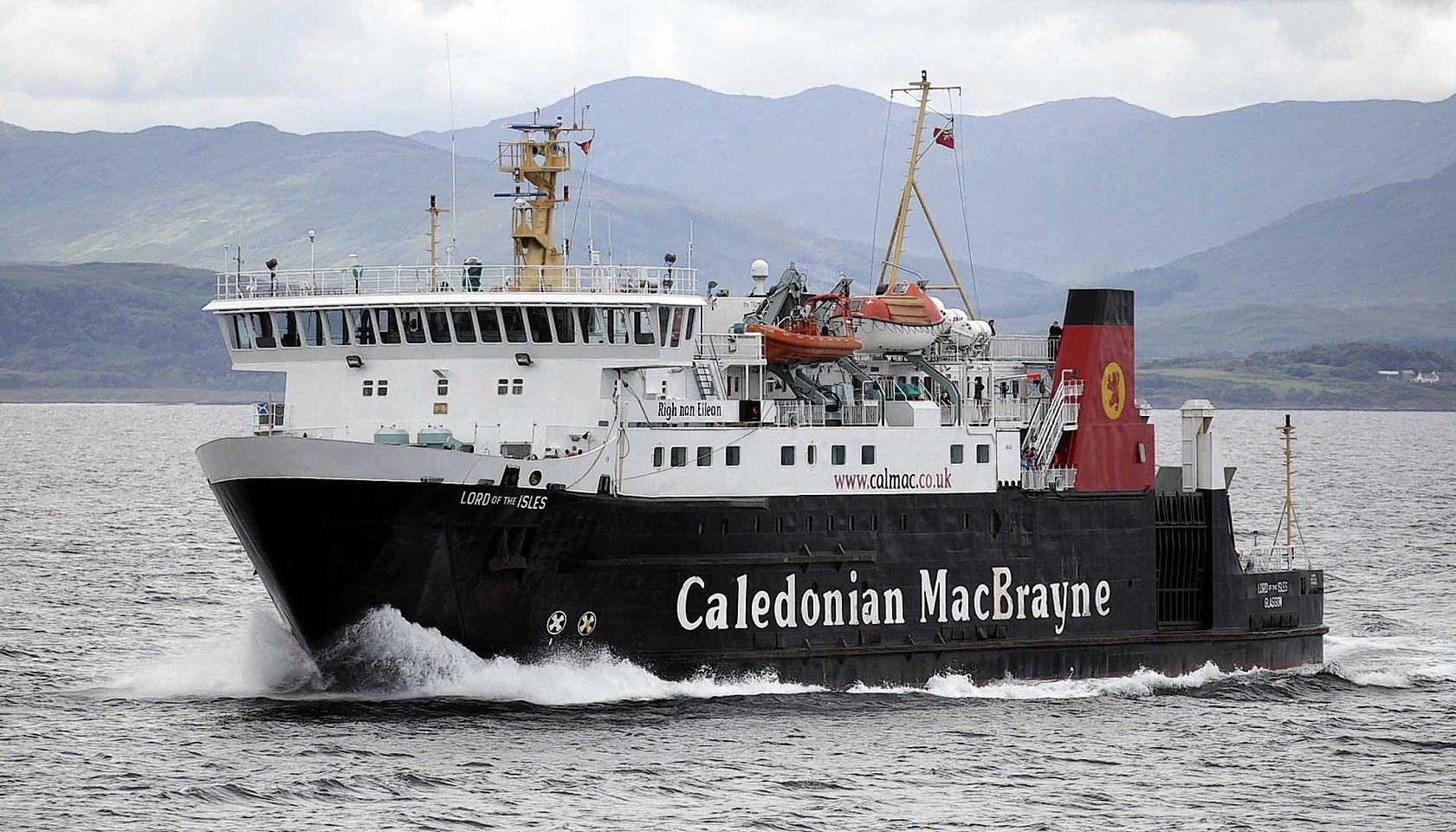 Ferry operator CalMac has faced a storm of online criticism about its service to Colonsay.
Doctor and mother of two Morna Piper, who is from the island but who now lives in Edinburgh, sent a stinging open letter to CalMac about a lifetime of letdowns.
She says cancellations, disruptions and technical faults on the Colonsay-Oban ferry have affected occasions such as family funerals, weddings and holidays.
The letter has been viewed by 11,000 and received support from hundreds of other ferry users.
She writes: "Let's talk about the time you sailed to within shouting distance of Colonsay, before deciding you wouldn't even attempt to get into the pier.
"It would have been nice if you'd taken me back to Oban though, instead of depositing me, my husband and our two small children in Port Askaig (on Islay) at 10pm on a Saturday, with nowhere to stay.
"It would have been nice if you'd helped us find the incredibly expensive hotel we had to book into, maybe got us a discount, or even offered to pay.
"It would have been nice if you hadn't taken us to Kennacraig the next morning and left us to make our own way back to Oban."
She continued about a funeral being delayed, and ended by stating: "This is a heavily subsidised service for which you tendered. You said you could provide this service and you lied."
Martin Dorchester, managing director of CalMac, said: "We are genuinely sorry whenever bad weather or technical issues lead to the cancellation of a sailing as we fully recognise the importance of our services to every community we serve including Colonsay.
"We would absolutely refute the assertion that we do not care. The majority of our crew members and staff – nearly 1000 people – come from the area we serve and they know from personal experience the implications of cancellations on families and businesses.
"Out of nearly 135,000 scheduled sailings in the last 12 months, a comparatively small percentage – 0.4% or 535 sailings – were cancelled for technical reasons. Bad weather accounted for just over 3% or 4276 sailings.
"When cancellations do occur we do everything we can to minimise the impact of disruptions as speedily as possible by running extra sailings or diverting ships from elsewhere if feasible."