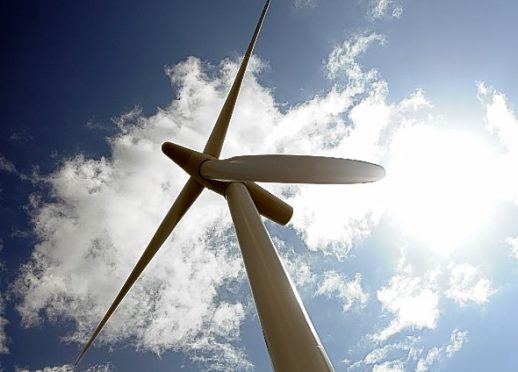 Proposals for a small windfarm in Caithness are up in the air after the MoD objected saying it could interfere with their RAF radar.
Wind Harvest Ltd wants to build three turbines on land at Hill of Lychrobbie, Dunbeath.
Two of the turbines will be financed, constructed and operated on behalf of the Berriedale and Dunbeath community, with profits going to a community group.
The MoD objects to the development on the grounds that the turbines would cause unacceptable interference to the radar at RAF Lossiemouth.
But the plans were deferred at the Highland Council's north planning applications committee yesterday.
The scheme was recommended for refusal by planner Gillian Webster who said that while the turbines had the backing of residents and would benefit the community, it was regrettable the MoD objection could not be resolved. Local councillors were consulted and agreed with her stance.
However it is understood that the local area manager called for the plans to be taken to committee for a debate on the merits.
While it is within area manager's power to do so, there is a question mark after whether it is allowed after councillors had their say.
Clerk Alasdair Mackenzie told the committee: "My advice on this application is to defer it to the next meeting.
"This morning there were various aspects of the scheme of delegation brought to my attention. Deferral will allow me to look into it more."