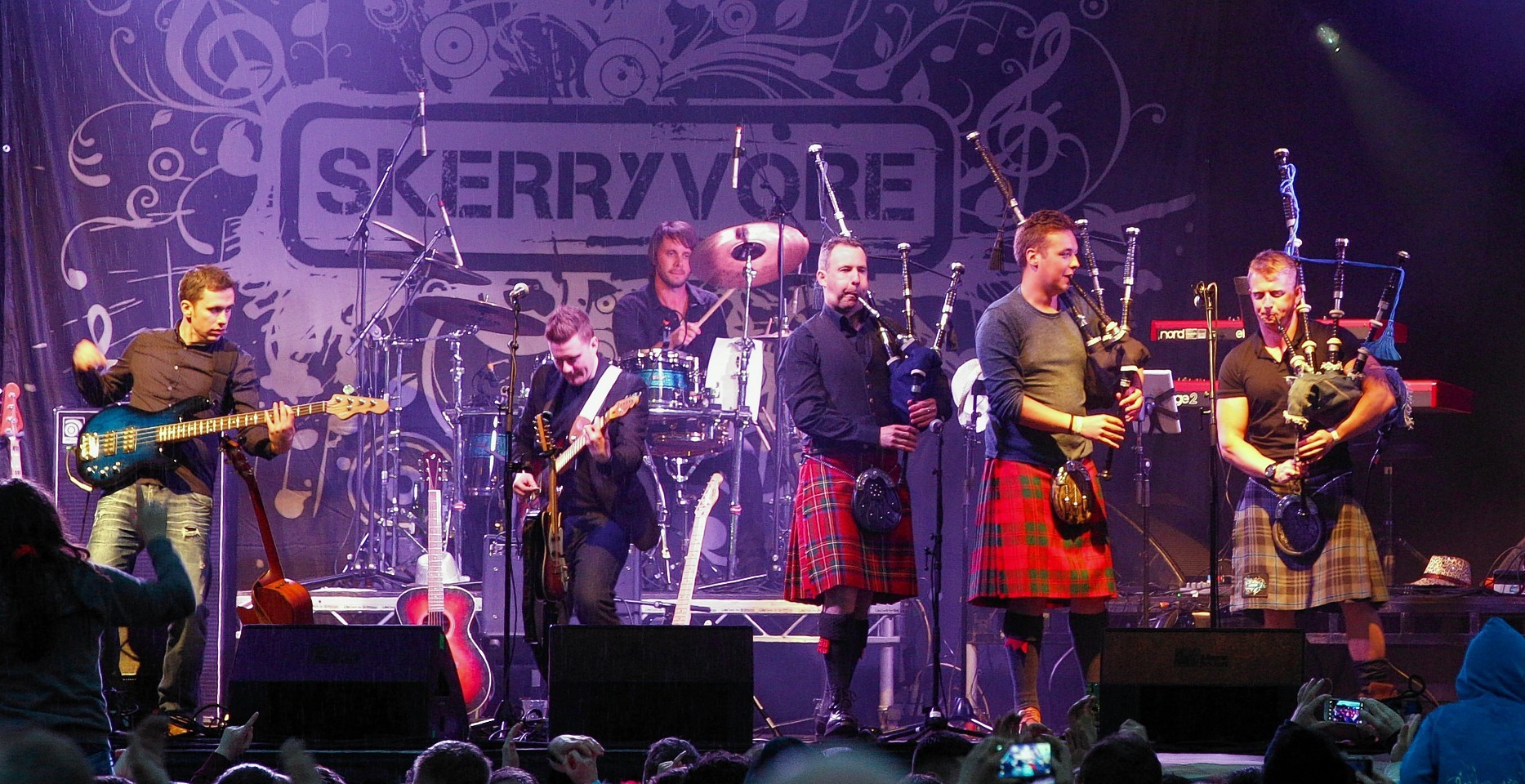 Thousands of music fans turned out to enjoy folk rock band Skerryvore celebrate a decade in the business.
Mossfield Stadium in Oban, more commonly known as one of Scotland's premier shinty pitches, hosted the Tiree band's 10th anniversary celebratory gig.
All 6,000 tickets were sold to see the multi-award winning band play alongside renowned guests including Dougie MacLean, Sharon Shannon, Red Hot Chilli Pipers, Scott Wood band, and Skipinnish.
The event ran smoothly from 3pm until it closed at 11.30pm on Saturday.
It was the first time Mossfield has hosted a music concert and special protective covering was used to protect the pitch.
Daniel Gillespie, Skerryvore's founding member and accordion player, said it had been "surreal" watching their plans for the gig come together, with the first 3,000 tickets selling in 90 minutes.
He said: While we have experience of doing Tiree Music Festival, it was a big commitment to take on something as big as this. I'm glad we did and allowed so many people to come along.
"There were people from all over the world there.
"The crowd was just electric the whole time, for all the early acts and for our set as well. It was great to see it all come together.
"The setting was incredible. We were looking from the stage on to the hill and the backdrop of Argyll was stunning."
Mr Gillespie said he hoped other bands would consider Oban as a potential venue, as fans were able to walk to the pitch and public transport was available.
"We have seen other places like Inverness and Perth take on concerts, it doesn't all have to be Glasgow and Edinburgh, he said. "This has proved that Oban is somewhere with good infrastructure in terms of transport and accommodation and can take major events and concerts."