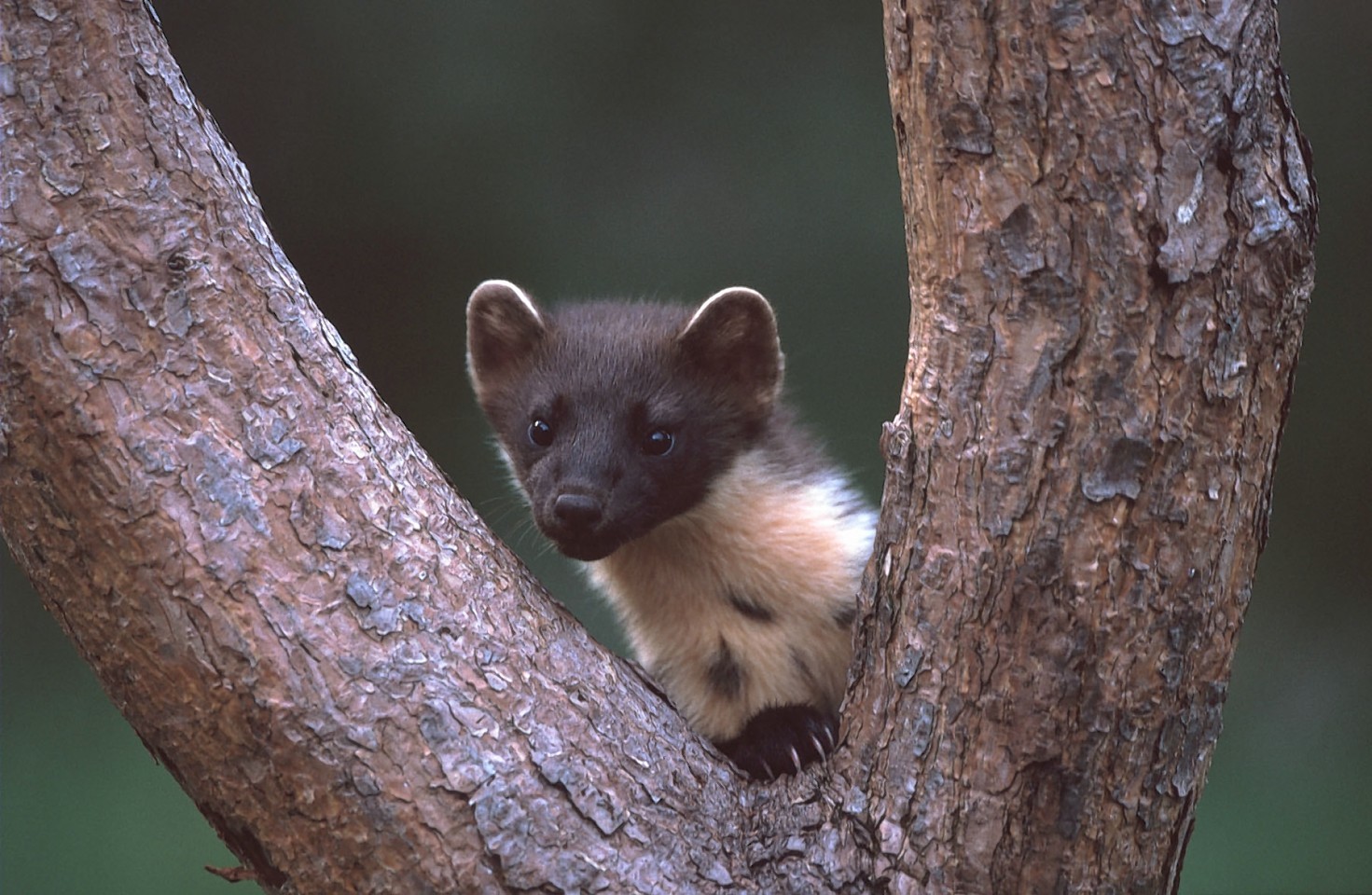 Scottish pine martens from the Highlands are to be exported to Wales as part of a drive to revive the species.
Populations in the south have declined to the point of extinction because of deforestation, fur hunting and culls by gamekeepers.
The last sighting of a pine marten in Wales was a roadkill victim in 2012.
But now it is hoped that the animals can flourish again through a £1.2million scheme being run over the next six years.
The pine marten was once one of the UK's most rapidly declining species, but is now becoming an increasingly common sight across Scotland, thanks to protection measures introduced in the 1980s.
A total of 40 animals will be captured in the north and relocated in specially selected forests in Powys and Ceredigon.
They will fitted with radio collars, allowing conservationists to monitor their progress.
Conservation charity the Vincent Wildlife Trust (VWT) is working with Scottish Natural Heritage, which is considering an application for a licence allowing the protected animals to be caught and relocated.
The first 20 pine martens are likely to be captured and taken to Wales in September or October, once the breeding season is over. A further 20 animals could be introduced next year.
Lizzie Croose, VWT conservation officer, said: "In Scotland pine martens are a real tourist draw.
"Their reintroduction to Wales could be a big opportunity for wildlife tourism comparable to the success of the red kite.
"The pine marten population in Wales has fallen so low there is no chance of them recovering.
"There is really strong evidence that if we don't do anything they will just dwindle and vanish for ever.
"We are moving animals from Scotland to provide a boost to numbers and genetic diversity. Scotland is in the fortunate position of having a very healthy pine marten population that is doing very well.
"Taking a very small number of animals is not going to affect the Scottish population in any way because it can sustain having some individuals removed."
The pine marten is native to the UK and Ireland and is a member of the mustelid family, with relatives including the polecat, weasel, stoat and otter.
Adult pine marten have been present since the last ice age 10,000 years ago, and numbers in Scotland are currently estimated at between 2,600-3,500.