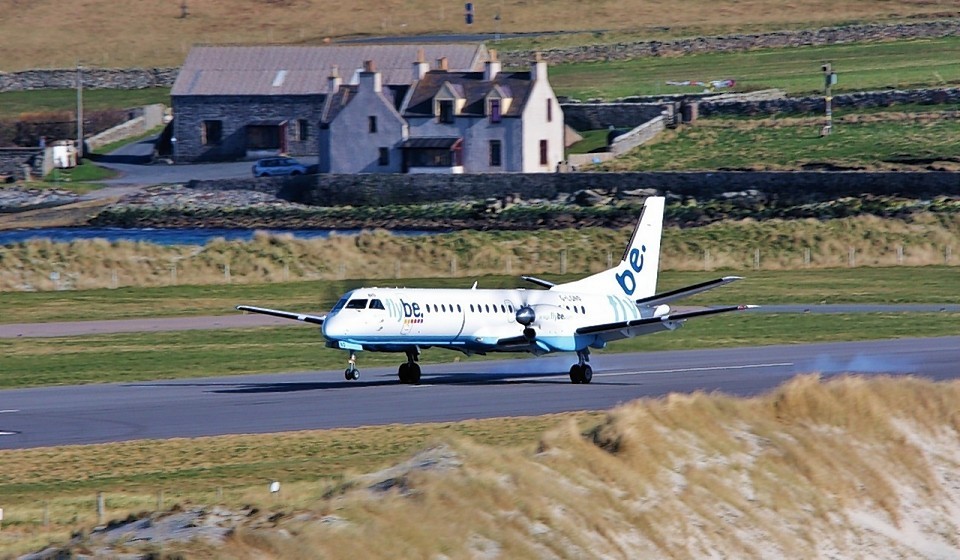 Scotland's transport minister has admitted there may be little he can do to force airlines to cut the price of fares between the mainland and the northern and Western Isles.
Derek Mackay vowed to "apply pressure" on both Flybe and Loganair to ensure they keep prices down.
An online campaign against the "sky high" prices has attracted more than 14,000 followers.
The Scottish Government has agreed with the islands' councils to produce a "scoping paper" looking at the services, covering a range of issues including fares.
Mr Mackay is also due to meet with campaigners, councillors and MSPs to discuss the problem.
The transport minister came under pressure at Holyrood yesterday to take action.
Mr Mackay said he was due to meet with campaigners, councillors and MSPs to consider what options the government may have.
"Because of the commercial nature of the services, we may be limited in what we can do with cost capping and so on, but I want to apply pressure to operators over the affordability of air services," he said.
"We share the concern about the nature of the services and the fare increases that have been experienced. There is no prospect of competition on most of the routes, and operators should be mindful of that, as well as of the importance that local communities attach to air services as part of the transport mix that ensures that the islands are not an isolated part of Scotland."
The issue was raised by Highlands and Islands Labour MSP David Stewart who later said: "The minister has agreed to meet me formally at 4:30pm next Wednesday in the Scottish Parliament when I hope to emphasise how important it is that the flights go and from our islands are more affordable for those who rely on this lifeline service."
Shetland Liberal Democrat MSP Tavish Scott said: "The immediate step that the Scottish Government could take to reduce air fares for some would be to reverse the cuts they have made to ADS (air discount scheme).
"That would be a big help to apprentices from the islands and others who have been excluded from a scheme they were previously entitled to use."