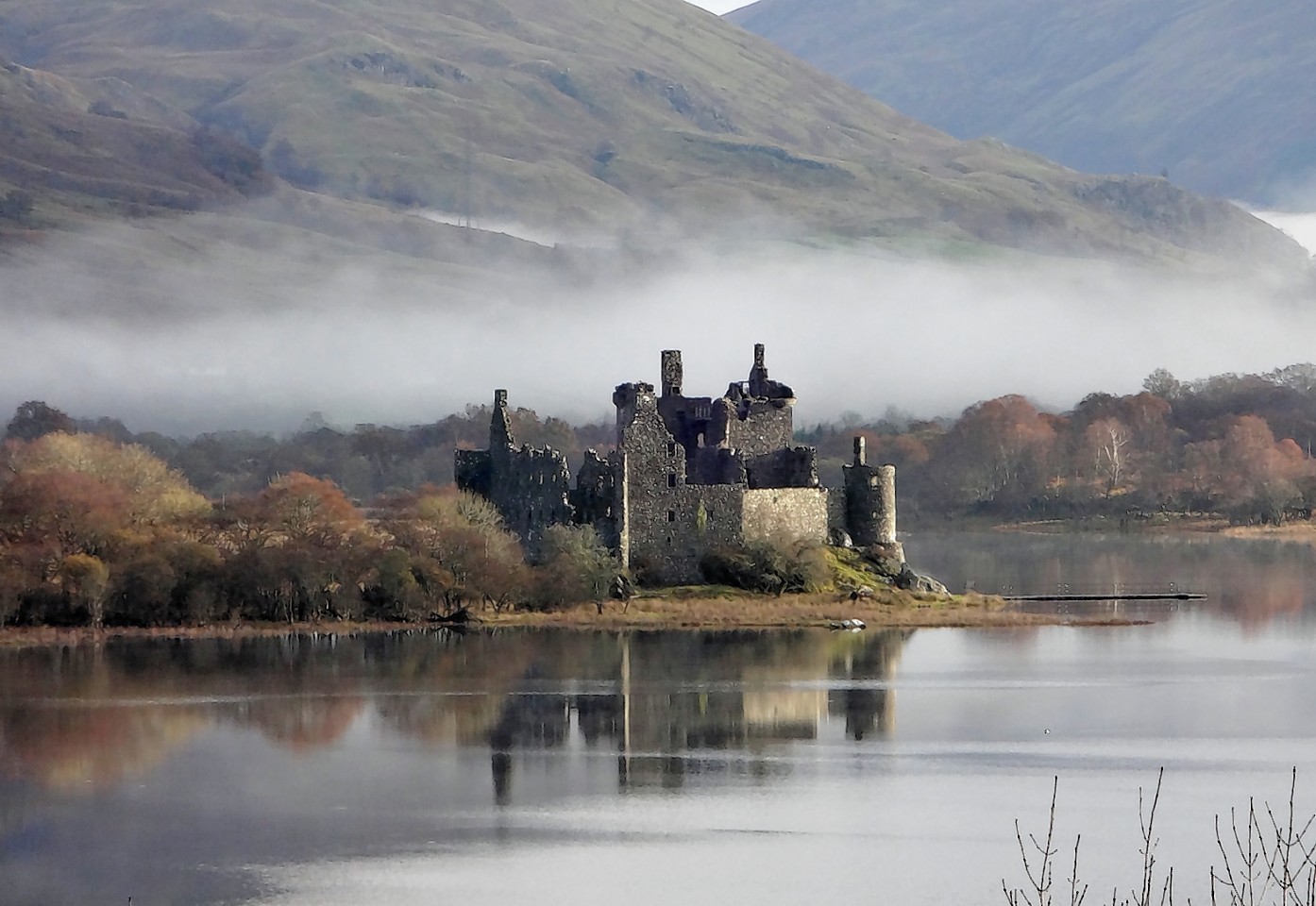 A medieval castle and four hotels are up for sale following a decision by Highland property owner Ian Cleaver to retire from the multimillion-pound tourism venture he has built up over 40 years.
It is thought the assets together with a 16-vehicle coach operation making up the Highland Heritage business could fetch at least £8million and potentially much more.
Former merchant seaman Ian Cleaver started Highland Heritage in the mid-seventies when he bought the Royal Hotel in Tyndrum, Argyll, and developed it into an £8million a year enterprise of four hotels and its own fleet of 16 liveried coaches to bus tourists into the West Highlands.
Along the way he also acquired Kilchurn Castle, the 15th century seat of power of the of the Campbells of Glenorchy on the banks of Loch Awe. It was abandoned during the 1700s
Now an impressive ruin and important historic monument, the castle is managed by Historic Scotland.
Kilchurn, the coaches and freehold ownership of the four hotels, which have more than 400 bedrooms in total, are being marketed by Colliers International.
The hotels include the Royal and Ben Doran – 96 and 132 bedrooms respectively – in Tyndrum as well as the Dalmally and Alexandra in the Oban area, which have 99 and 66 guest rooms respectively.
All the hotels have a range of facilities as well as staff accommodation, and the Alexandra has planning consent for an additional 26 bedrooms.
Highland Heritage is offered for sale by way of the entire share capital of the owning company. A sale of the assets, either together or in part, will also be considered. Colliers is inviting offers and has not named a price.
Alistair Letham, a director in the firm's UK hotels agency team, said it was an "extremely rare opportunity" for a self-styled laird to acquire a large, self-sustaining business in the Highlands.
He added: "With a number of high quality properties that are in tune with their spectacular surroundings, a fleet of coaches and a huge database of satisfied customers, Highland Heritage is an extremely highly regarded and successful business.
"To sell it with an iconic Highland landmark such as Kilchurn Castle is the icing on the cake.
"The hotels' clientele is almost entirely self-generated from the tour company, and all the properties are offered on a freehold basis. Mr Cleaver is a somewhat legendary business figure in Argyll and built the company up from scratch, so the buyer will be following in illustrious footsteps."
Kilchurn was built in the mid-1400s by Sir Colin Campbell, 1st Lord of Glenorchy. His descendants, the Campbells of Glenorchy, were the most powerful of the numerous branches of Clan Campbell and at times almost rivalled the clan chiefs. Kilchurn remained their power base for 150 years.