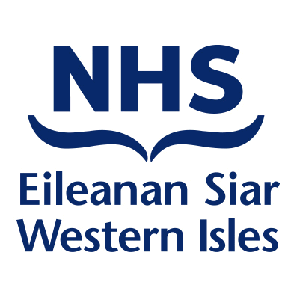 AN agency doctor was paid a staggering £19,000 for a week's work with NHS Western Isles – the equivalent of £1million a year.
Health board chiefs were under fire last night for paying the huge fee to the consultant psychiatrist who spent 40 hours on duty and the rest of their time in the Hebrides on call.
The wage packet – which worked out at £483 per hour – was branded a "shocking waste of money" amid calls for the Scottish Government to "get a grip" of the NHS.
The agency doctor's £19,305.22 pay cheque was almost £4,000 more than the £15,363 starting salary an nursing auxiliary can expect to earn for a whole year.
The spending was revealed after a freedom of information request to the Western Isles health board.
Officials said the doctor, who specialised in old age psychiatry, was on call for the remaining 128 hours of the week, but it is not known if he or she was actually called out.
The board admitted its spending on temporary consultants had rocketed from £452,000 in 2012 to £1.269million last year.
Over the same period the number of consultants employed dropped from 43 to 36 over the same period.
Highland and Islands Labour MSP Rhoda Grant said: "It is absolutely horrific. It's a shocking waste of money.
"The NHS is getting to a stage where the Scottish Government really needs to get a grip of it and make sure there are people trained for these jobs.
"If that means that they have to provide a core of staff that can work between trusts, especially small trusts like that, then that is what they have to do.
"The amount of money that is going out on locums is eye-watering. Surely we need to create a pool of people that can do that type of work."
Katherine Murphy, chief executive of the Patients Association, said: "I can't see how any board can pay that much money for one worker in a week, and assure the taxpayer that it's value for money.
"Agency workers should only be used in an emergency, and not on a routine basis. There should be more full-time employed staff and constant recruitment drives to prevent this from happening."
Eben Wilson, the director of pressure group TaxPayer Scotland, said: "Far too often taxpayers are hearing about these huge agency costs by the NHS.
"We are hugely concerned that our money is being diverted like this with little thought about the expense and what that money might have been used for instead."
Over the past year, use of agency staff has increased by more than 50% across Scotland.
They provided cover for the equivalent of 191 full-time staff at a cost of £16million.
A spokeswoman for NHS Western Isles said: "NHS Western Isles is committed to providing the best service possible for patients and although we cannot comment on specific cases, NHS Western Isles' policy is that agency staff are only used when we have exhausted all other means of obtaining staff to maintain a safe service.
"Although there is a framework contract in place in Scotland for agencies providing locum cover, if they cannot accommodate our request, then we have to engage with agencies outwith the framework and we do not have control over their charges.
"When a gap in service arises unexpectedly, as a result of sickness absence, we have to put cover in place urgently.
"This can mean that the cost is high, but there is no other option if we are to maintain safe levels of medical cover. This is not an experience peculiar to the Western Isles."