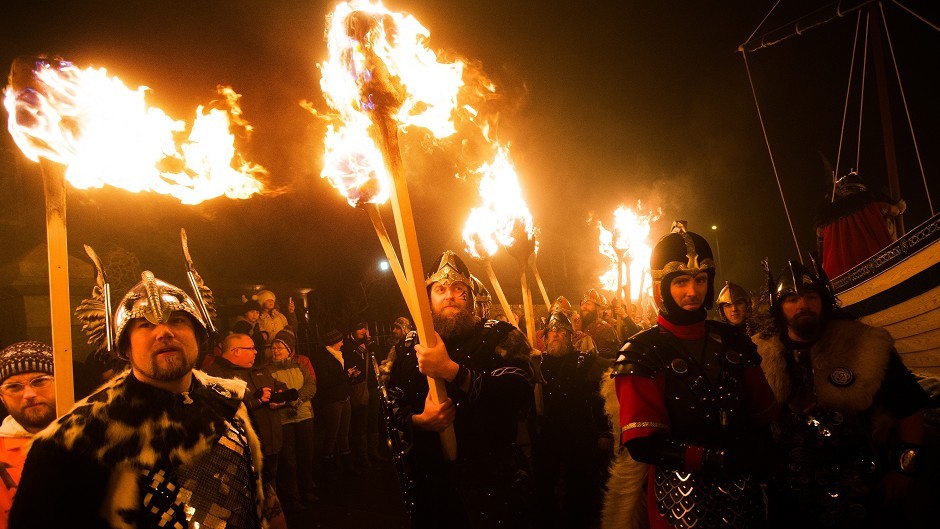 Shetland's Viking history could be about to fuel huge economic rewards for its 21st century residents.
The islands are part of a major international project, which has secured £2.8million of EU funding for a four-year programme of activities.
The Follow the Vikings scheme involves 15 nations, which are hoping to benefit from long-term jobs and new tourism opportunities.
It will celebrate Norse culture through an exciting mix of creative ideas, including an international touring event, a website, special tourist guides and a graphic novel aimed at younger audiences.
A highlight is expected to be a roadshow which will visit 12 European locations with demonstrations of Viking arts and crafts, games and shows combining drama, poetry, stories, music and dance.
The bid was led by the Destination Viking Association, whose chairman Jimmy Moncrieff said: "We're extremely excited that we've been successful in securing this funding.
"We've worked towards this for a number of years to make Viking heritage more accessible and understandable to a worldwide audience.
"The award is all the more gratifying as competition for funding was extremely intense with only 16 applications being approved from the 127 considered.
"Nearly everybody in the world has heard of the Vikings but very few people really understand them – really know about how complex a phenomenon they were.
"They are really a global brand and we want to take that interest that everybody has and convert it into an opportunity to tell the real stories which are far more interesting than the mythology."
Shetland's Viking culture is already celebrated each year with hugely popular Up-Helly-Aa fire festivals recognising its Norse rule until the early 1600s and Viking colonisation 700 years earlier.