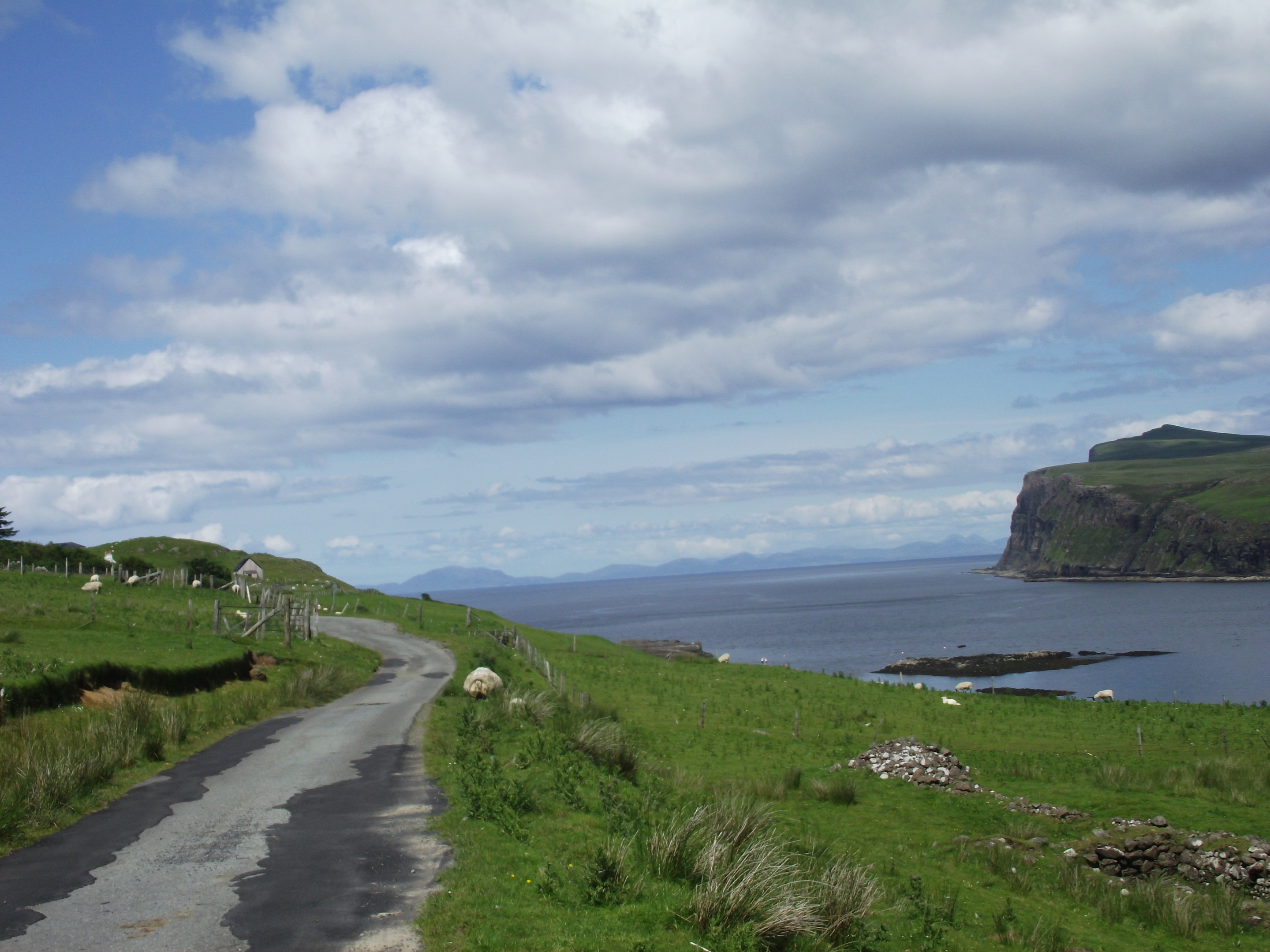 There has been significant local objection to a company's second attempt to establish a fish farm in Loch Pooltiel in the north of Skye.
Kames Fish Farming Ltd aims to harvest salmon and rainbow trout at the Crown Estate-owned site in Glendale.
The Oban-based firm originally applied for planning permission two years ago, prompting hundreds of objections and later withdrew its proposal.
It has re-applied to build 12 cages, each with a circumference of 328ft.
A fish farm close to Lower Milovaig in the northwest of the island would be the first on the loch. There are three in nearby Loch Dunvegan – the closest six miles away.
Objectors have lodged a long list of reasons including concerns about sea lice and fear of escapes from the cages risking cross breeding with wild fish stocks.
The company states in its planning application that it would sign an agreement between fish farming operators and wild fish concerns with the aim of "promoting and maintaining healthy stocks of both wild and farmed fish and protecting the natural environment".
It also pledges to adhere to "site specific operating standards and procedures for containment, escapes, disease control and industry codes of practice".
Wester Ross-based campaign group Protect Wild Scotland claims that "sufficient knowledge is available to decree that fish farms should no longer be located in sea lochs".
Other organisations objecting to the fresh application include the Glendale Estate management committee, Wester Ross Salmon Fishery Board and the Salmon and Trout Association which warned that it was "highly likely" that the operation would experience problems with sea lice that would spread beyond its cages.
Glendale Estate said the proposed fishfarm would "interfere with the run of wild salmon and sea trout making their way from the sea into Loch Pooltiel and into Hamara River."
The applicant has submitted evidence of six people supporting its proposal.
According to the Scottish Government, the location of the proposed site is "relatively distant from any major migratory salmonid fisheries".
However, it acknowledges that the Hamara River is just two miles away, "which, together with the many smaller rivers and burns running into the surrounding area, support populations of salmon and sea trout".
Local resident John Lewis, of Taigh na Mara, Upper Milovaig, states in his objection: "This second application barely differs from the application of July, 2013."
Highland Council's closing date for responses to the planning application is July 30.