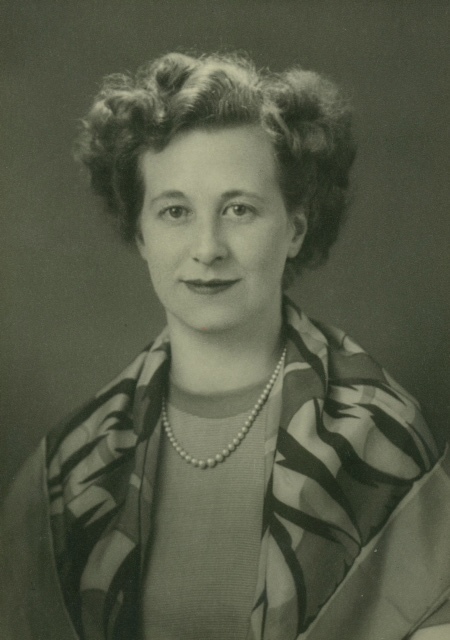 She lived to the grand old age of 105 – and put her longevity in life down to hard work, cheese and the occasional whisky.
Tributes have been paid to Morag Cameron, who for many years ran a Fort William hotel then her village shop, and like the rest of her family was a devout Roman Catholic.
Local priest Monseigneur Thomas Wynne said: "With her brother she ran a very successful business for many years. It was greatly appreciated by everyone, especially the van deliveries to rural areas.
"The communities received magnificent service and any item that was not readily available in the shop was obtained in record time to ensure a satisfied customer.
"She worked hard and managed the shop until her retirement when she was 60."
He added: "She was very devout. The whole family were very devout Catholics. I remember her when I was a little boy in the 1930s and she was very devout even then.
"She was very active up until about six months ago and always came to Saturday night mass and then sometimes church on a Sunday.
"She hurt her toe and it was taking a wee while to heal but she kept saying that she would be back as soon as it did."
Miss Cameron was born on November 9, 1909 on her father's croft at Inverroy in Lochaber, less than a mile from the home where she died peacefully on August 10.
The active centenarian, who never married, lived with her younger sister Joan, known as Joey, 98, and her niece Hermione in Roybridge.
She also leaves her younger brother Angus, 95.
Miss Cameron was the older twin of a family of eight. Her twin brother Alasdair died in his eighties.
Her father was Angus Cameron and her mother was Mary Ann MacDonald before the couple married.
Morag went to school in Roy Bridge and in those days it was Canon MacDougall, the parish priest, who educated the children.
She lived on the croft until she was 14, when she moved to Fort William to work in the Nevis Bank Hotel, owned by her aunt Bella.
Her aunt later left the hotel to her, and Morag ran it until the 1940s when she returned to Roy Bridge and built the village shop with Angus.
During her retirement Miss Cameron enjoyed knitting socks and spending time with her brothers and sisters.
She celebrated her 105th birthday on Remembrance Day last year.
Her sister Joan, said at the time: "We had a very nice, quiet day. We had a few people popping in throughout the day.
"She didn't have a big celebration. We had a big party for her 100th birthday in Roybridge Village Hall, when she was up dancing.
"She says the secret to her long life has been hard work. She eats plenty of cheese and enjoys a dram at nights."
Miss Cameron's funeral took place on Saturday at St Margaret's Roman Catholic Church in Roy Bridge.