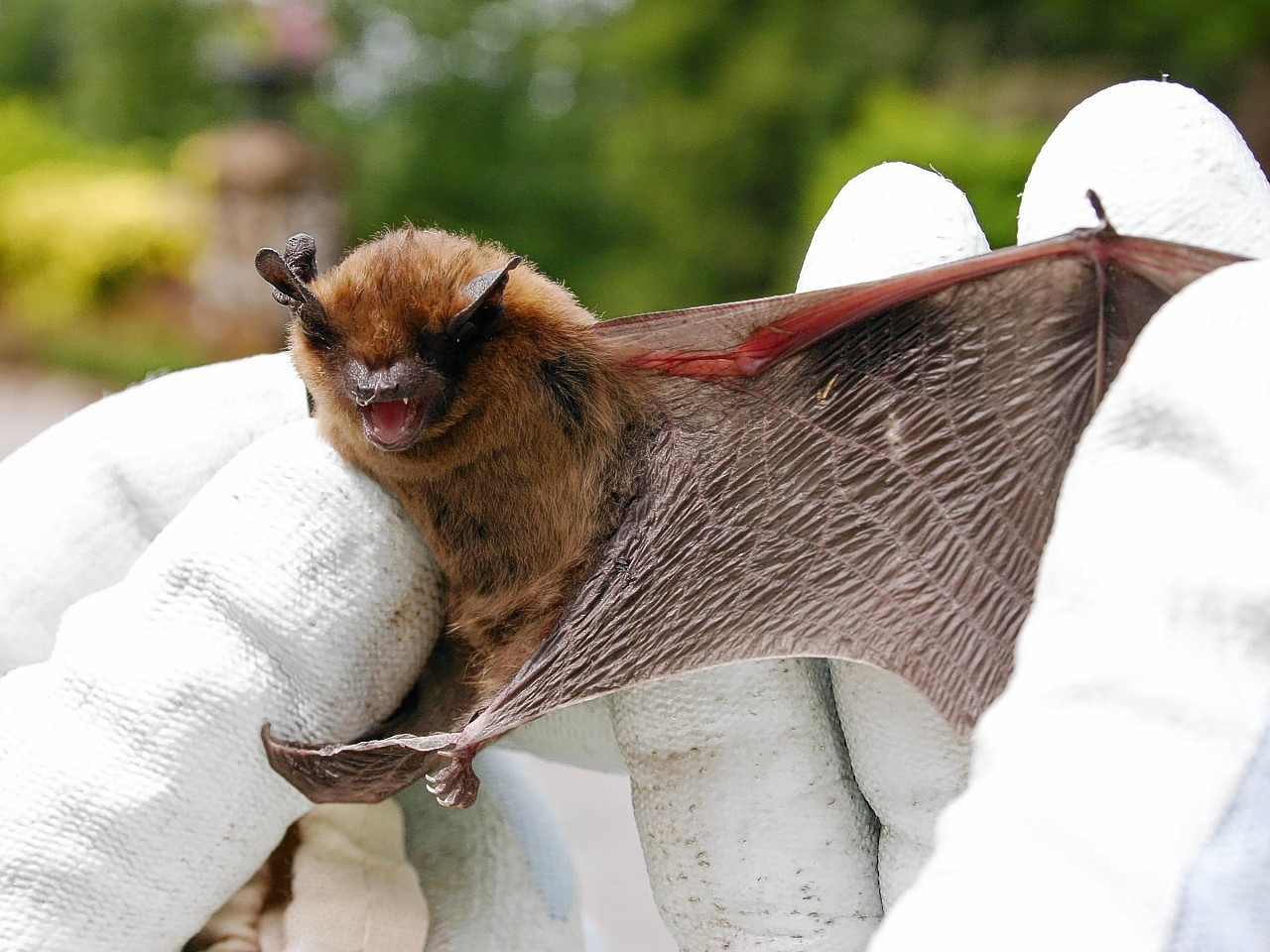 Bats could delay a bird charity's plans to build a £1.9million research centre in the Highlands.
A single dropping has been found in an old cottage at the site at Forsinard in Sutherland – indicating that the mammals roost there.
RSPB Scotland wants to demolish the building, in the heart of the Flow Country, as part of ground clearance work.
It may now require a licence to evict and rehouse any protected bats found at the premises.
The charity confirmed last week that it had awarded the building contract to Thurso-based O'Brien Construction.
Alan Tissiman, of RSPB Scotland, said: "It might put the construction back a bit, but it's a fairly routine procedure.
"Obviously we go to extra lengths to ensure that bats aren't inconvenienced by any work like this.
"A single bat dropping was found on a window sill, apparently. We don't know for sure whether bats are resident or not.
"We're doing another survey to try and establish whether there's an autumn roost at Keeper's Cottage. There's not much sign that there is, but we're doing a double check anyway.
"If it's not a winter roost, and there's no sign of that, it would be a temporary autumn roost if they're using it at all."
The RSPB would need a licence from government agency Scottish Natural Heritage if it has to rehouse bats.
The field centre project, a joint venture with Forestry Commission Scotland and private partners, has been mired in controversy because it is in the heart of Europe's largest peat bog.
It angered some neighbouring residents who argued against building a new structure, suggesting a derelict hotel was converted for the purpose instead.
Conservationist Professor David Bellamy warned that the facility would cause "carnage" in an area of wilderness.
The field centre will feature a research space for students, volunteers and university groups studying the Flow Country, as well as accommodation.
It is part of a bigger £9.6million scheme incorporating a visitor centre and observation tower which has guaranteed support from the Heritage Lottery Fund.
The charity said the development would "contribute significantly" to placing Scotland at the heart of understanding peatlands.