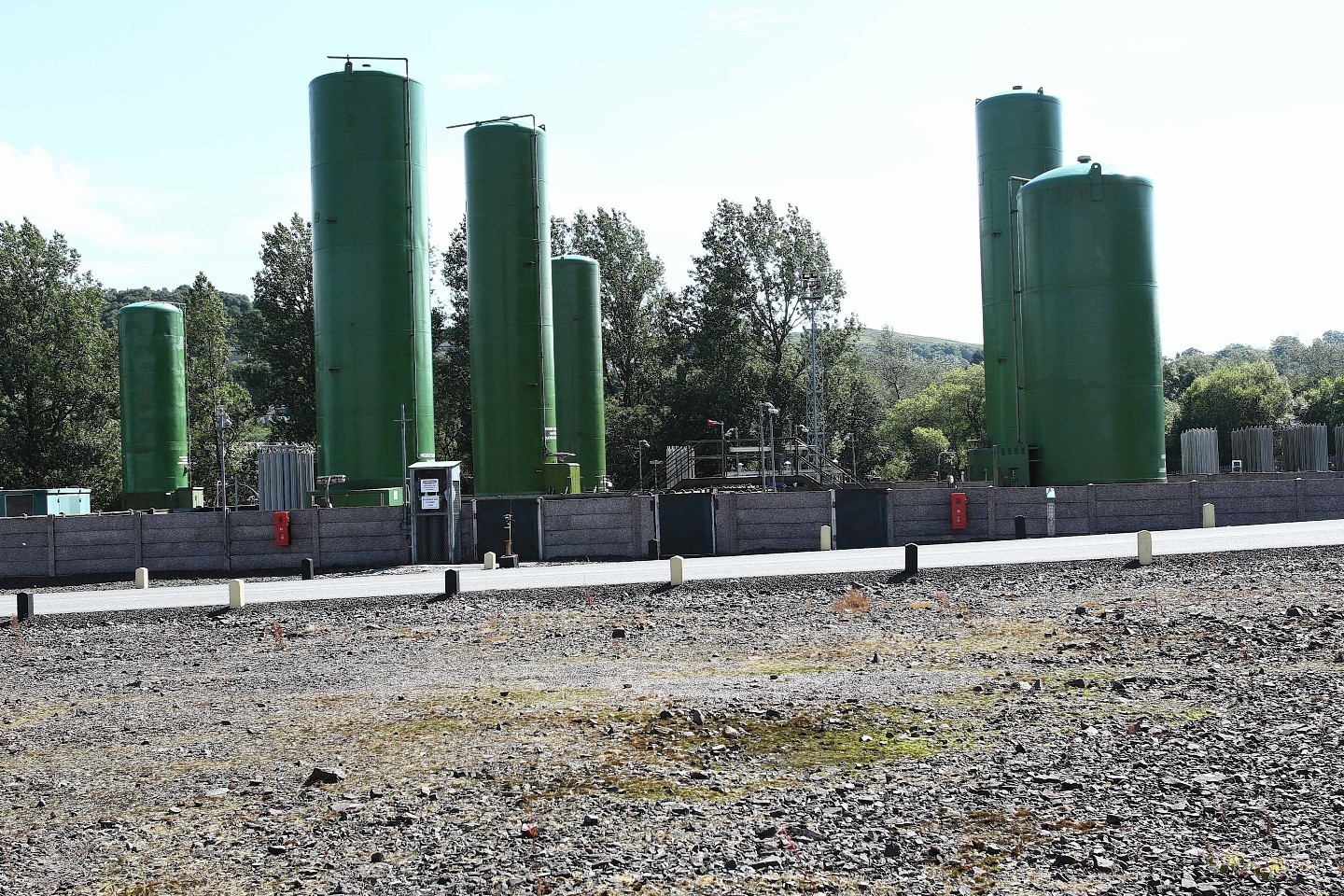 A health and safety watchdog has objected to plans for a new high school in Oban because it is near a gas storage facility – even though the new school is to be on the same site as the old one.
Oban High School on Soroba Road is about quarter of a mile from to a bulk liquefied natural gas storage facility operated by SGN (formerly Scotland Gas Networks) at Lochavullin Road.
This puts it in the consultation zone for the Health and Safety Executive (HSE).
Hub North Scotland, on behalf of Argyll and Bute Council, is seeking planning permission for demolition of the existing secondary and erection of a new one.
But the HSE has advised against planning permission being granted. It has stated that whilst the risk of a gas explosion  is not sufficient to shut down the storage facility or move the population at risk, HSE practice is to use the planning system as a means of reducing the population at risk.
Also within a quarter of a mile radius to the gas storage facility is the town's Tesco superstore and the Energie gym, among many other businesses.
In a report to go before the council's planning committee meeting on Wednesday, planning officer David Love states that the risk of an incident at the gas storage facility is low.
He recommends that planning permission be granted, subject to notification to ministers.
He writes: "The proposal is for a contemporary design of new school building on the site of existing school premises which provides for a marginally increased school roll of up to 1,500 pupils.
"The new school will represent an environmental gain as well as an improved educational resource to Oban. The proposal is to retain the school on its existing site which is centrally located within a major settlement where in terms of accessibility it is best placed to serve its intended catchment."
Gordon McNab, vice-chairman of Oban High School Parent Council, said: "The way they had drawn the plans meant part of an area where the buses would be collecting children may be affected if there was an explosion. Safety of children is paramount and head teacher Peter Bain is working with the architects to avoid this possibility."
A spokeswoman for HSE said: "Following discussions between Argyll and Bute Council and HSE the application has been revised so as to reduce the level of risk and this will deliver improvements over the existing school layout.
"HSE will normally consider its role to be discharged when it is satisfied that the Council has given HSE's advice the most careful consideration and is acting in full understanding of that advice and the consequences that could follow."
A spokeswoman for SGN said: "The Oban gas network is independent of the main gas network in Scotland. Liquefied natural gas is transported to Oban, stored at our site and then distributed around the local gas network. Our gas storage sites comply fully with our statutory obligations and Control of Major Accident Hazards (COMAH) regulations. We have a proven track record of maintaining safe gas storage sites and a safe and reliable supply to the local area.
"Planning consultation guidelines relating to COMAH sites are set out by the HSE. We would add that the likelihood of the scenarios outlined in the HSE's comments are exceedingly unlikely."