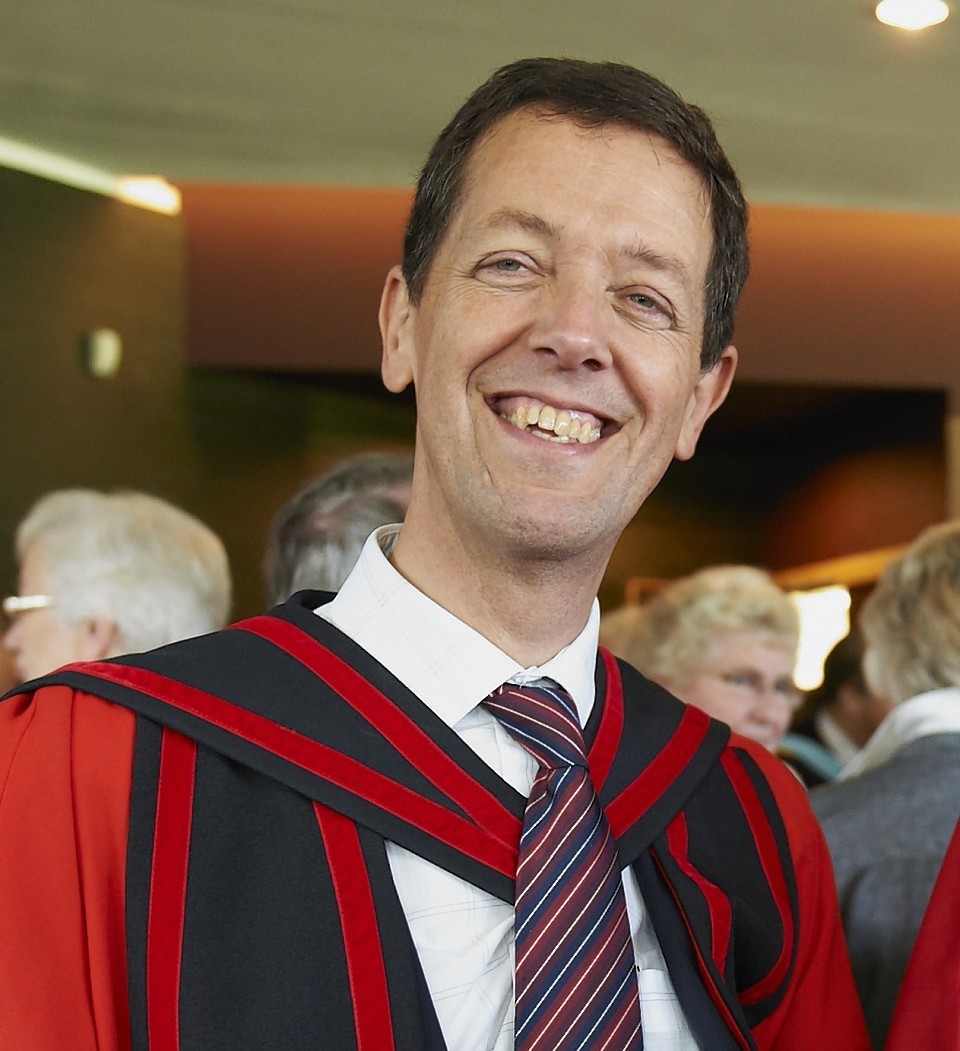 Marine researchers in Oban have unveiled a statue of their former director on the first anniversary of his death.
Professor Laurence Mee died last year after suffering a stroke while visiting Inverness on business.
The father-of-four joined the Scottish Association for Marine Science (Sams) in 2008.
He was regarded as the UK's leading professor of marine and coastal policy and had held positions at the National Autonomous University of Mexico, the Marine Environmental Studies Laboratory in Monaco, the Global Environment Facility Black Sea Environment Programme in Istanbul and Plymouth University.
Since 1998, Prof Mee was a Pew Fellow in Marine Conservation and was an environmental adviser to the UK Government, European Commission and the United Nations.
Staff, members of the board and local councillors attended a private ceremony in the grounds of the Dunstaffnage campus to unveil an oak sculpture donated by the Mee family.
Sams chairman, Angus Ross, said: "Laurence was a great scientist, a truly inspirational leader, a keen sailor and a marvellous friend whom we all miss tremendously, but it was wonderful to have known such a huge presence both in Sams and the local area.
"We are much indebted to the Mee family for the gift of such an imaginative sculpture, now placed beside the Sams Laurence Mee Centre for Society and the Sea, just one of his great ideas."
Sams representatives, in conjunction with West Connel Mooring Owners' Association, have also unveiled an information board at the Falls of Lora in Connel.
Teaching was a priority for Prof Mee, who was chairman of the moorings association when he died, and the mounted display, detailing how the dynamic stretch of water is created, is designed to educate people about currents and geology of the seabed.