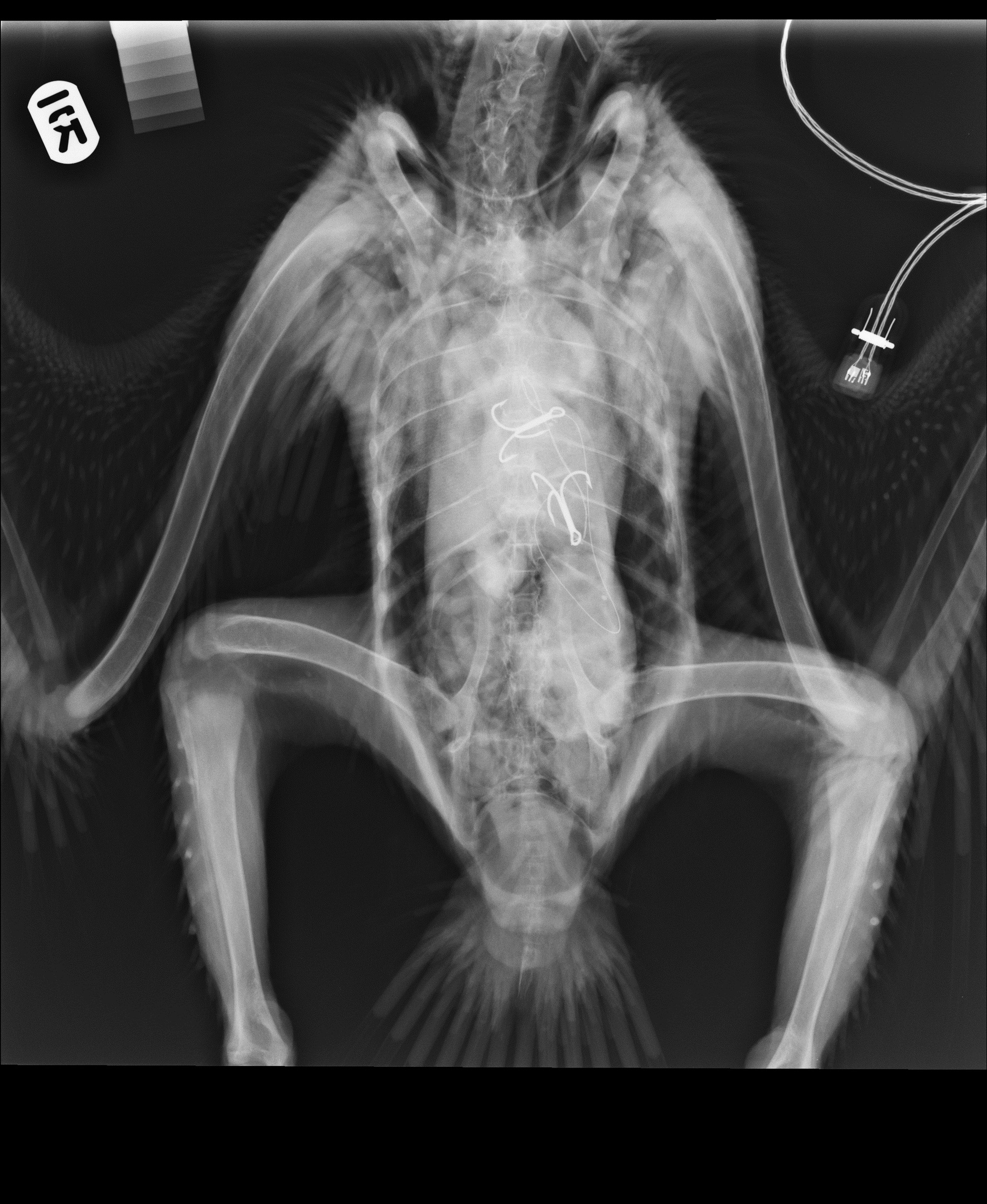 A sea eagle chick bit of more than it could chew when it swallowed two razor-sharp treble-barbed fishing hooks.
But the lucky young raptor is now back on the wing after being spotted wrapped in fishing line by conservation officer Lewis Pate.
The bird had been feasting on a fish which still had hooks in it.
It was discovered at Loch Arkaig in Lochaber and then taken to the Scottish SPCA's National Wildlife Rescue Centre at Fishcross in Clackmannanshire.
It underwent an operation to remove the potentially lethal hooks.
Mr Pate, who works for Nevis Landscape Partnership, said: "The fishing line was wrapped so tightly around the sea eagle's body that I almost didn't spot it at first.
"Thankfully I was able to remove the external line but because he had ingested hooks I had to remove him from his nest to get help."
Mr Pate is also a member of the Highland raptor study group and was ringing chicks on behalf of the British Trust for Ornithology when he found the young sea eagle.
He said: "He would undoubtedly have died a very slow and horrible death otherwise.
"I took the chick over to Fort William by boat and then drove him to a vet in Inverness before he was taken in by the Scottish SPCA. I am absolutely delighted he has been saved."
The male bird, which has been named Brahma, was released close to its nest site after making a full recovery.
National Wildlife Rescue Centre manager, Colin Seddon, said: "Brahma is now around 12 weeks old and fully fledged.
"The release site was prepared by Brahma's rescuer Lewis Pate and staff from the Achnacarry Estate in Lochaber, who have generously provided a boat and engine for logistical support and feeding if he needs it.
"We are continuing to provide food and have a camera on the feeding platform to monitor any use."
He added: "Although the majority of fishing enthusiast are responsible and clear away their lines and tackle after use, sadly, there is a minority who do not and this causes suffering to many animals every year.
"We would urge all anglers to consider the welfare of wildlife and clear away any lines and tackle after use as this could save an animal's life."