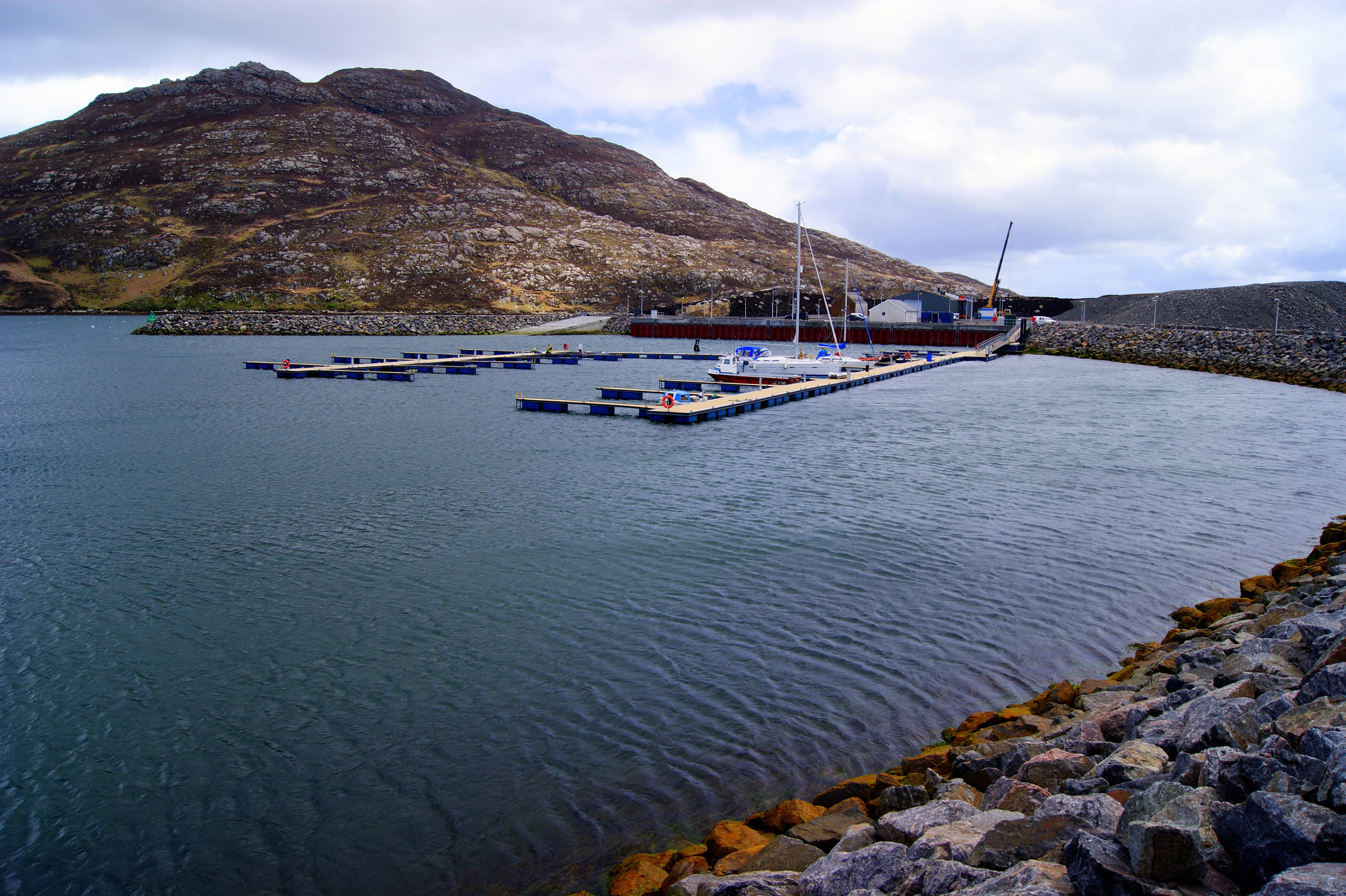 A new £10million harbour in the Western Isles will be opened today with the promise of a major economic boost and new jobs.
The major regeneration project being taken forward by community organisation Stòras Uibhist has created new marine and leisure facilities and provided access to land for community, residential and commercial development at Lochboisdale, South Uist.
Two causeways and two breakwaters have been completed as part of the project, a road along Rubha Bhuailt to Gasaigh Island, a new fishery pier, a slipway, pontoon berths and facilities for fishermen and leisure sailors.
The harbour also offers a commercial area providing opportunities for engineering, light industries and maritime services.
Deputy First Minister John Swinney who will open the harbour said: "The Lochboisdale port of entry will make a huge contribution to the economy of the Western Isles, helping tourism and other local industries to flourish and pursue the kind of inclusive growth which benefits the entire community.
"The recently published Marine Tourism Strategy identified a £360million market for marine tourism and the new port will leave the island well-positioned to take full advantage of this opportunity."
Huw Francis, chief executive of Stòras Uibhist added: "The development at Lochboisdale has been a long held ambition for the community. Construction of this ambitious project was managed by the Stòras Uibhist team and completion of these facilities demonstrates what can be achieved by a community which controls its own land, and has access to the resources necessary to develop the island and its economy."
Leading funder Highlands and Islands supported the project through detailed feasibility and design stages and contributed £5million to the construction phase.
Western Isles Council contributed £625,000 of grant funding and the project has also been supported by the European Regional Development Fund, Scottish Government and BIG Lottery.
HIE chief executive Alex Paterson said: "Supporting our most fragile communities to grow stronger and more sustainable is a significant focus for HIE. We have worked with Stòras Uibhist for almost a decade now, from supporting the buyout of the estate in 2006 to the successful delivery of this incredibly ambitious project.
"Lochboisdale now provides excellent facilities for a range of business opportunities, including serving the growing marine tourism industry, local fishing fleet and aquaculture, and these will help to underpin the growth of this community for future generations."