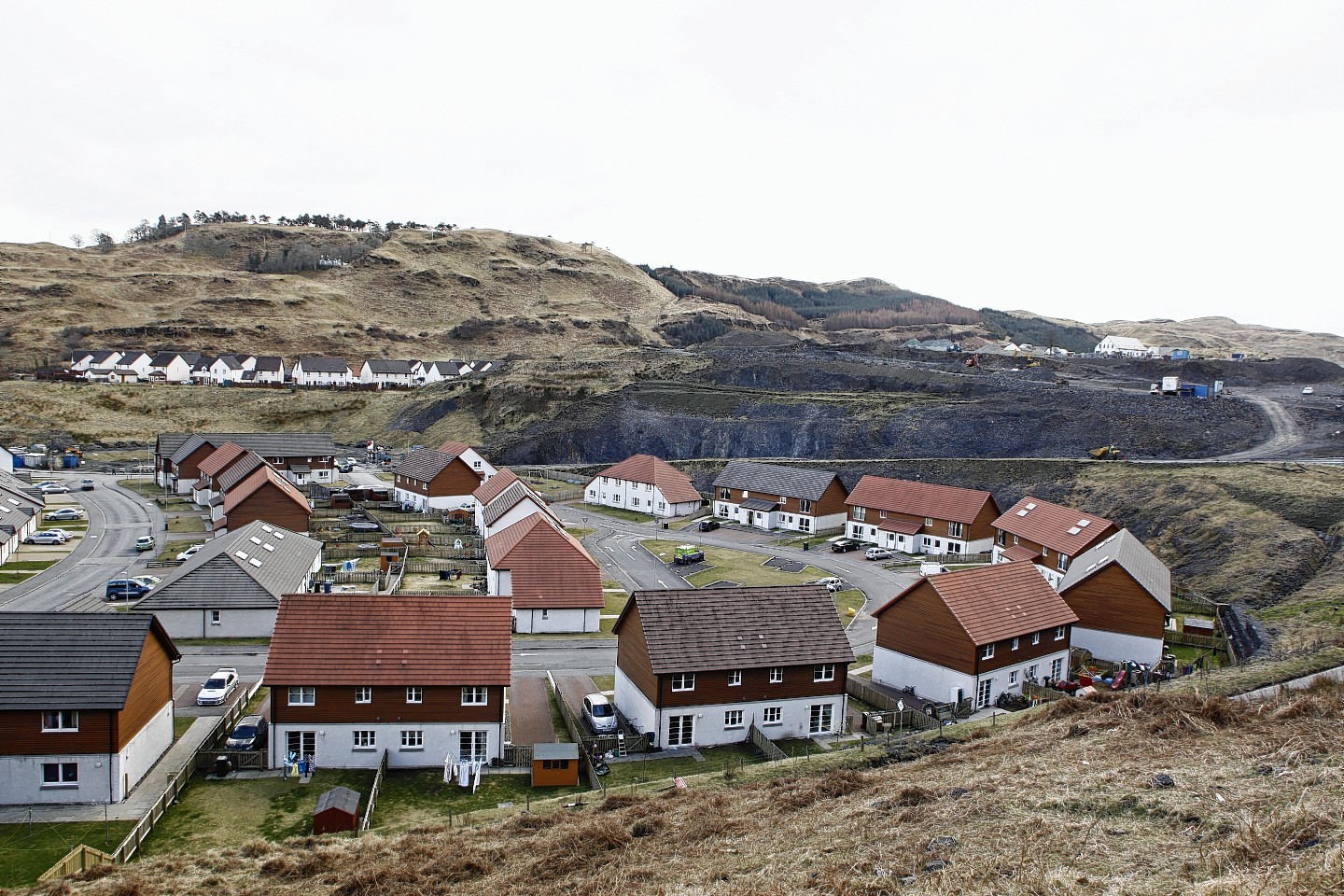 Targets for building affordable housing in Argyll and Bute are being exceeded, a report before council will reveal this week.
In the report to the Community Services Committee of Argyll and Bute Council on Thursday, Donald MacVicar, head of community and culture, writes: "Positive progress continues against the target which the council set in 2011, of 110 affordable housing completions for each of the five years of the Local Housing Strategy.
"In the first three years of the strategy 337 properties were completed and the output for 2014/15 has now also been confirmed."
In 2014/15, 164 new build affordable houses were completed. This includes 50 units at Dunbeg by West Highland Housing Association (WHHA), six at Taynuilt, WHHA, 51 at Helensburgh by Dunbritton Housing Assocation (DHA), two at Bonawe by Argyll Community Housing Association (Acha), 40 at Glenshellach, Oban, Acha, eight at Tarbert, Acha, six at Ardfern by Fyne Homes, and one at Lunga Esate, Ardfern, by a private developer.
Mr MacVicar continues: "This is 48% higher than the annual target, and brings the four-year total to 501 (exceeding the cumulative target, which would be 440, by 14%)."
In 2015/16, a total of 135 new builds are expected to be completed. They include: WHHA to build 12 at Benderloch, five at Iona and six at Lochdonhead on Mull. WHHA and Link to build 25 at Dunbeg, 12 at Helensburgh, eight at Connel, 12 at Inveraray. Acha to build 20 at Bowmore, two at Tayvallich, 10 at Connel, 10 at Bowmore and five at Dunoon. Fyne Homes, eight at Kilmun.