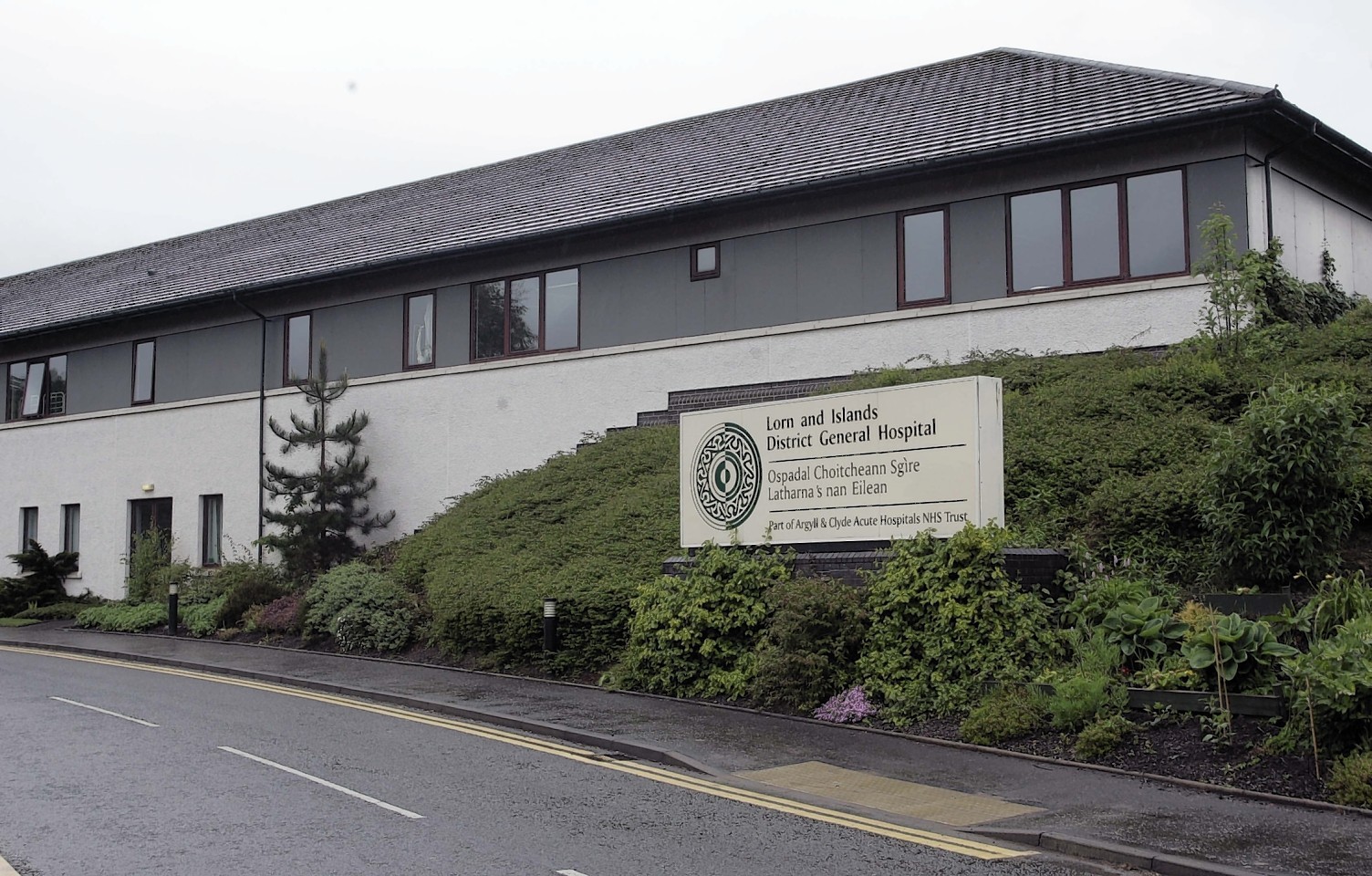 Issues highlighted by a cleanliness inspection of Oban's Lorn and the Islands Hospital are being addressed as a matter of urgency, NHS Highland said yesterday.
The Healthcare Environment Inspectorate (HEI) published a largely positive report yesterday following its visit on July 14 and 15.
Inspectors made three requirements and three recommendations.
Jacqui Macrae, head of quality of care, said: "This was a positive inspection which has identified areas where Lorn and Islands Hospital is performing well.
"The patient environment was clean and well maintained, and reusable patient equipment was clean and in good repair. In addition, staff were adhering to standard infection control precautions.
"The inspection resulted in three requirements and three recommendations. NHS Highland must demonstrate improvement has taken place as a result of audits, and ensure deep cleaning of isolation rooms where patients have become non-symptomatic following a period of infection. NHS Highland must address the areas for improvement we have identified as a matter of priority."
Liz Higgins, NHS Highland lead nurse for Argyll and Bute, said: "We are delighted that the HEI inspectors found the visit to be positive and that they recognised and commented on the cleanliness of the patient environment and patient equipment as well as staff's adherence to infection control procedures.
"As lead nurse, the inspection has offered me, and I hope more importantly patients, the reassurance that staff are working to a very high standard to ensure our hospitals are safe for the community they serve.
"The HEI inspectors found that some improvements were required in regards to actions taken in respect of audits that are carried out and also in the cleaning of isolation rooms. We take this feedback very seriously and an action plan has been devised to address the issues raised with the upmost urgency."