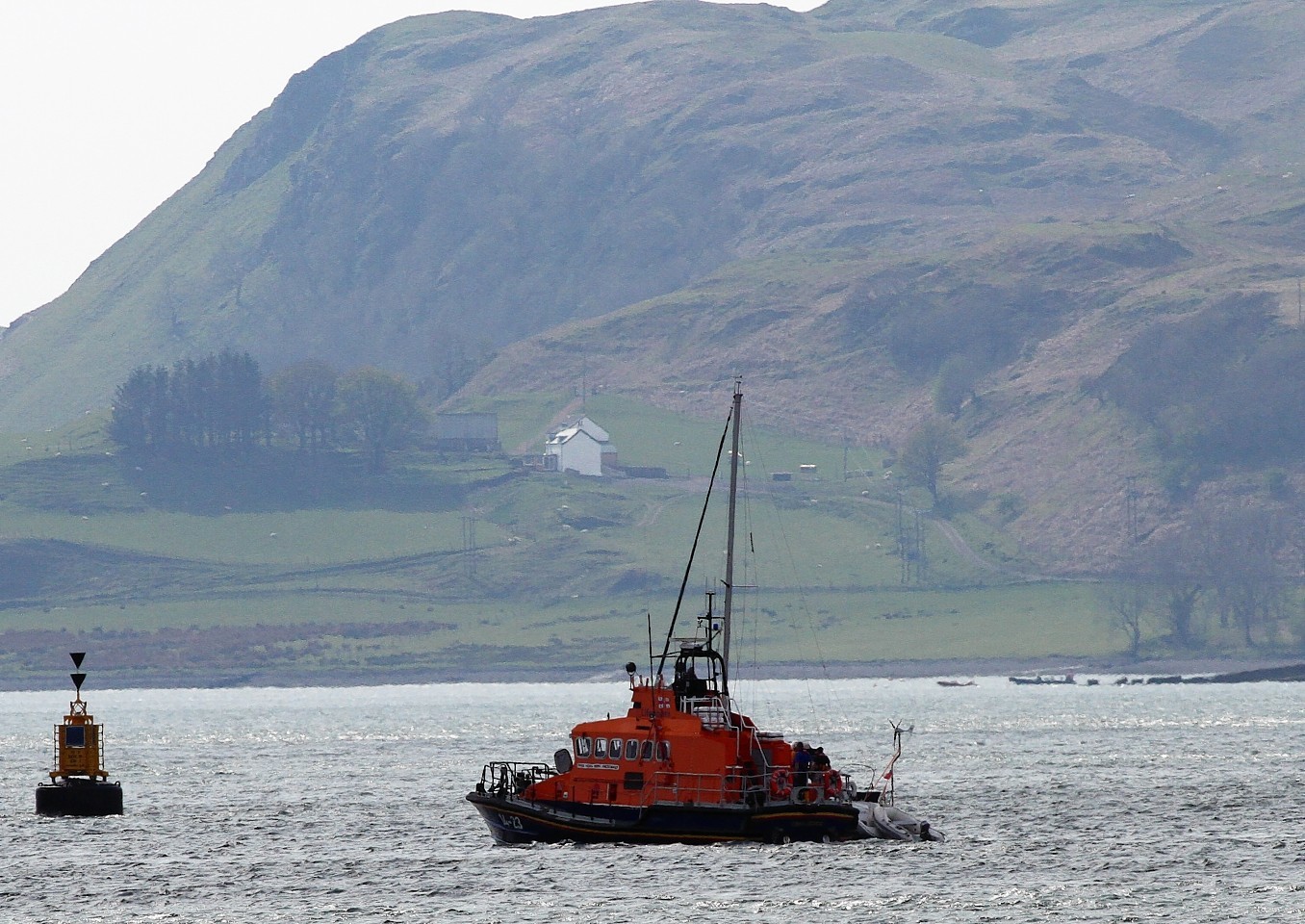 Oban Lifeboat was launched in the early hours of the morning after a disturbance which resulted in a man ending up in the sea.
At 1.40am this morning the lifeboat was tasked by Stornoway Coastguard after a report of a person in the water at the Corran Esplanade, Oban.
The volunteer crew arrived on scene just minutes later and proceeded to search the shoreline.
By 1.48am the coastguard had contacted the lifeboat to inform them that all persons were now accounted for. The lifeboat was therefore requested to stand down.
A police spokeswoman said: "At 1.20am police were called to a report of a disturbance at the waterfront in relation to men fighting across from the Great Western Hotel.
"One man ended up in the water. Police assisted him getting out of the water. He was at no immediate risk of drowning.
"Two men aged 31 and 17 were subsequently arrested. They were released for report in connection with breach of the peace and common assault against another man."
The man who was assaulted suffered a minor injury.
A spokesman for Stornoway Coastguard said: "We got a call that there was a man in the water. Before we could get down there he was recovered from the water.
"I think it was horseplay with some youths and one of them ended up falling backwards into the water."
Kyle Lifeboat was called into action yesterday to assist a creel boat which lost propulsion in the Kylerhea narrows between Skye and the mainland.
The lifeboat launched at 9.52am at the request of Stornoway Coastguard, after the 25ft creel fishing boat Helen Bruce suffered a gearbox failure.
It arrived on scene at 10am by which time the Glenelg to Skye ferry had taken the vessel, with two people on board, under tow. The lifeboat then took over the tow from the ferry and brought the boat back to the Pontoons in Kyleakin.