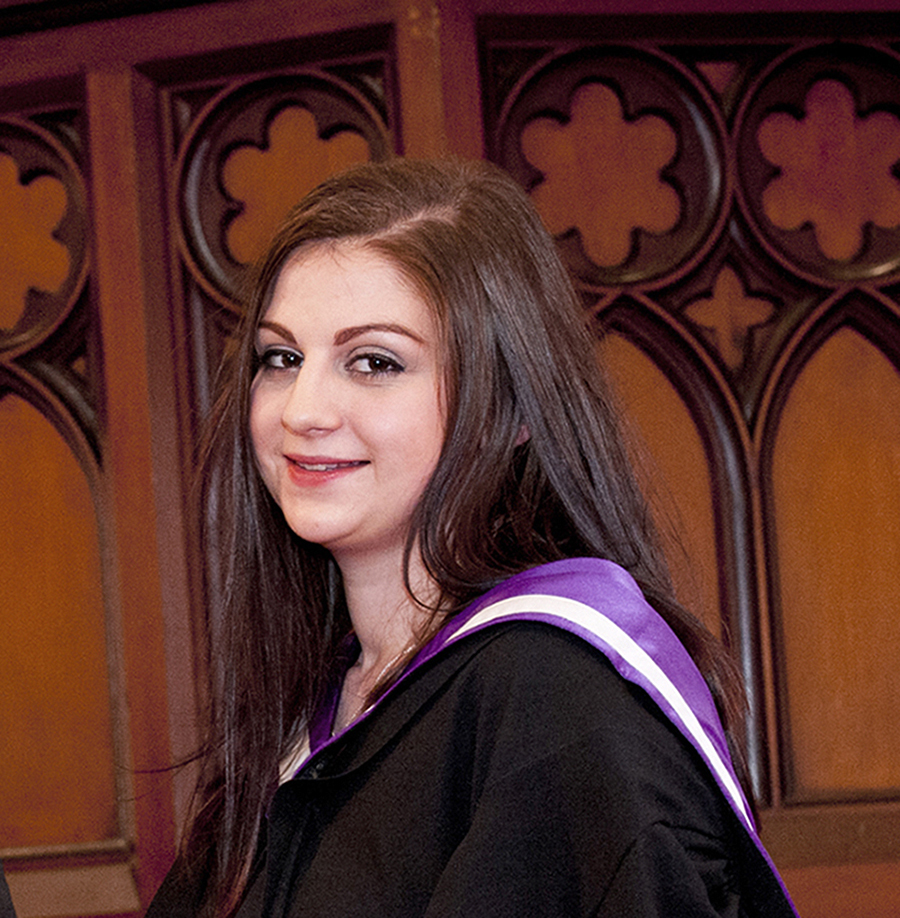 A student who completed a four-year degree course while bringing up her first child, giving birth to her second and expecting her third during the final term, has won a top award.
Aimee Morrison, 26, from Stornoway, achieved exceptional academic grades while bringing up the young family and has been named as the Lews Castle College UHI Student of the Year.
The diligent student also gave up time to volunteer as a general advisor with the Citizen's Advice Bureau.
Her son Graeme was one-year-old when she started the degree, daughter Ailsa was born in 2013 and her third child Eloise was born four weeks ago, just in time to attend the graduation ceremony.
Staff praised Miss Morrison for successfully managing the demands of her personal life and studies to produce high quality work which always met course deadlines.
She was nominated for the accolade by health studies programme leader, Donald Macdonald. He said: "Aimee performed to an exceptionally high standard throughout the course, culminating in the award of a first class honours degree. She has been an exemplary student. Her journey to an honours degree in her home location through an online programme is a shining example of how the University of the Highlands and Islands can transform lives."
Aimee said: "I have thoroughly enjoyed my studies at the University of the Highlands and Islands and the years have flown past. I am grateful for the ability to study online and therefore fit everything around my family life. I would like to thank the lecturers and college staff, and also my friends and family, for all their support during my degree."
She added: "I kept thinking because of the children I would take a break from studying, but because I could do it online, I didn't need to leave the house. I managed to get it done while they were napping."
Lews Castle College UHI principal Iain Macmillan said: "Aimee is an exceptionally talented young woman making the most of the opportunities that the University of the Highlands and Islands offers. I believe the sky is the limit for Aimee and we are proud to have been involved in her academic development."
She received £150 and a certificate at the Lews Castle College UHI graduation ceremony and was also awarded the NHS Western Isles Award for Highest Achievement in Health Studies.