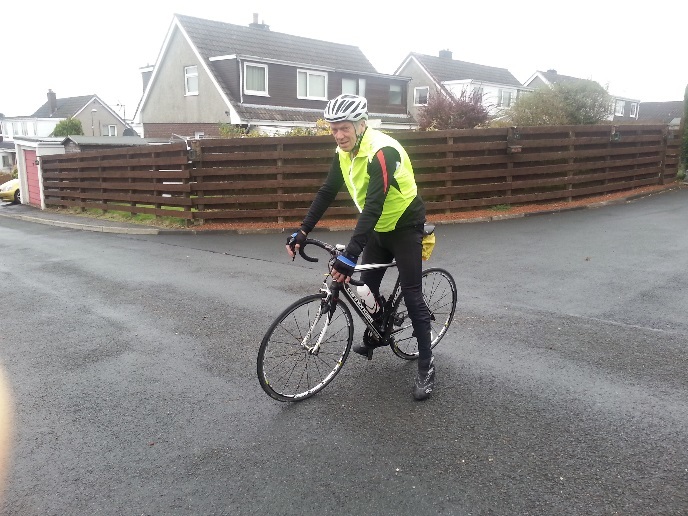 Police have apologised to a cyclist for failing to investigate a north road accident which left him with serious injuries.
Alexander Gibson suffered a fractured pelvis as well as damage to his elbow and shoulder when he was hit by a minibus on the A87, near Eilean Donan Castle, in April 2013.
The 67-year-old fought an 18-month battle for compensation with the bus driver's insurance company to establish he was responsible because he failed to leave enough room when overtaking.
And now Mr Gibson has received an apology after police failed to take his statement, or carry out a full investigation into the accident.
Statements were taken by officers from the driver and two passengers, who said that Mr Gibson had swerved into the path of the bus, which the victim disagreed with.
Chief Inspector Colin Gough, area commander for South Highland, investigated Mr Gibson's complaint and called handling of the incident "totally unacceptable" in his letter of apology.
Mr Gibson, of Whitburn in West Lothian, said: "Because the police immediately assumed the driver of the minibus was right and I was wrong, I have had to fight to prove that the accident was not my fault.
"Having done so, now the police can only apologise that they did not do their job. This cannot be right. The law is in place to act as a deterrent and to protect people, but the opposite has happened. We need a change."
Brenda Mitchell, of Cycle Law Scotland, acted for Mr Gibson in his battle against the insurance company.
She said: "The damage to Mr Gibson's bike and the fact that he was found on his own side of the carriageway, suggests that the driver in this case did not give Mr Gibson enough room when attempting to overtake.
"However, no due diligence was undertaken by the police and the driver was never put under any scrutiny. And without any charges brought against the driver, Mr Gibson had an uphill battle to prove he was doing nothing wrong."
A police spokesman said: "Police Scotland can confirm that a complaint about the investigation of a road traffic collision has been received.
"We have acknowledged that the investigation into the collision in this case was not wholly satisfactory, have apologised to Mr Gibson and have ensured that any learning from this incident has been shared amongst officers."