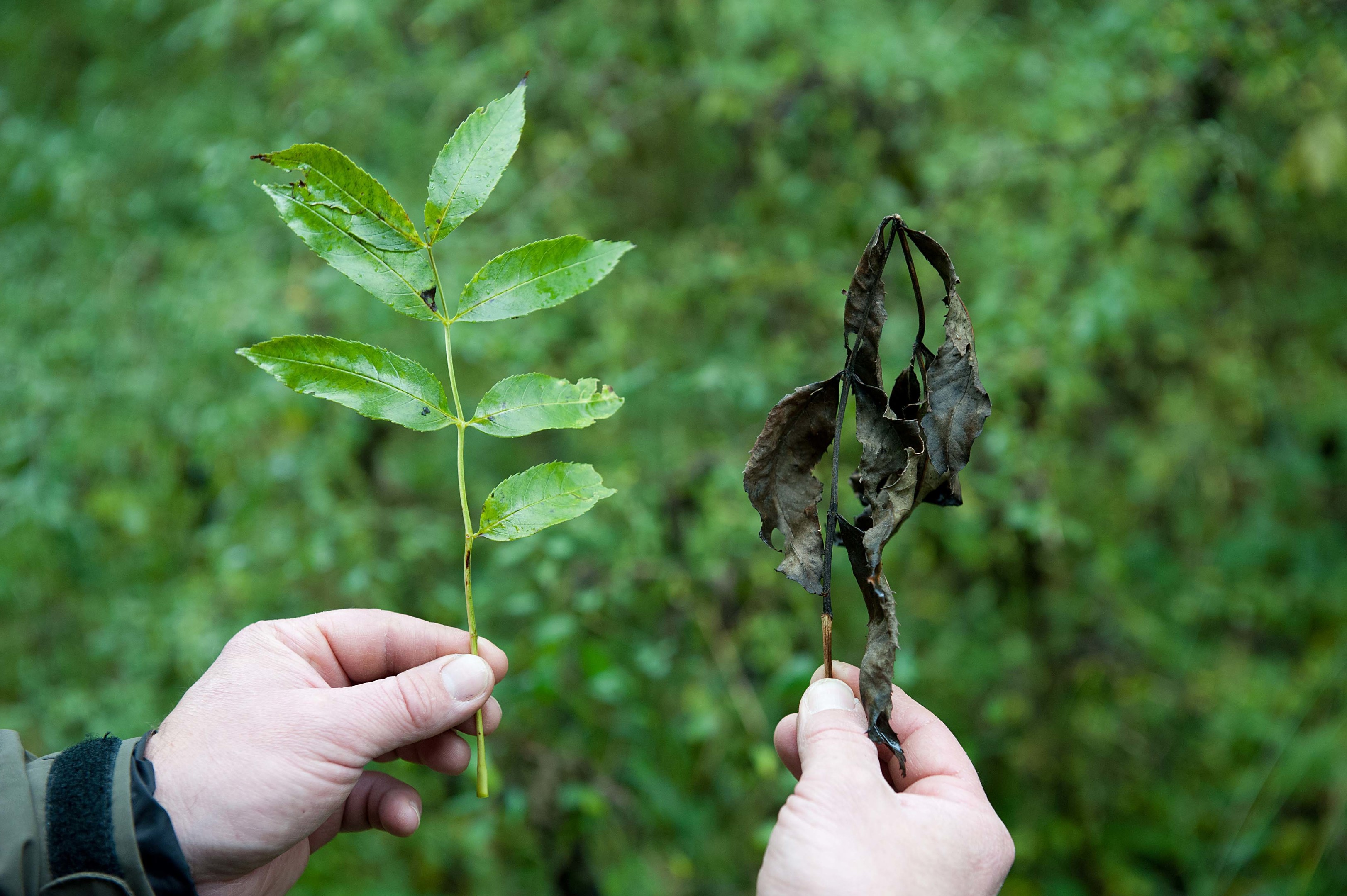 Efforts to prevent the spread of a deadly tree disease in the north have failed, prompting a change in tactics by Forestry Commission Scotland.
It will no longer be issuing statutory plant health notices requiring the removal of chalara infected ash trees in parts of the Highlands.
Chalara is a disease of ash trees caused by a fungus which causes leaf loss and bark lesions, and weakens the tree to the point where it succumbs more readily to attacks by other pests or pathogens.
The disease can be spread locally by wind and over longer distances through the movement of diseased ash plants.
It is now affecting many recently planted ash trees in the designated "sheltered area" of the north and west Highlands and its associated buffer zone in the central and southern parts of the region.
These areas were established in 2013 in a bid to slow the arrival and spread of the pathogen in the wider environment to help protect high nature conservation value ash woodlands there.
But the disease has now spread into a number of sites in the buffer area last summer and then into the sheltered area earlier this year.
The focus will now be on solutions such as collecting ash seed for future use and surveying ash trees for signs of potential disease tolerance.
This approach complements existing guidance on preserving the environmental benefits of chalara-infected woodlands.
In addition, further guidance on managing high nature conservation value ash woodland is in development.
Dr Anna Brown, Forestry Commission Scotland's head of tree health, said: "Evidence available at the time the sheltered area was established suggested ash at this location was least likely to be at risk from airborne spores.
"Statutory action requiring the removal and destruction of recently planted, infected ash, was therefore one of the principal tools that we could use to try and slow the spread of chalara.
"Now that the disease has been detected in the wider environment these measures are no longer appropriate."
The Chalara Action Plan for Scotland has been fully revised to reflect the change in circumstances.
The change has the support of the Scottish tree health advisory group comprised of representatives across the Scottish Government, the Forestry Commission, environmental bodies and the land use and commercial sectors.